Training camp is set to begin next week, which means actual hockey games are right around the corner. One question that remains for the New Jersey Devils is how their blue line will perform after a shaky 2017-18. There's one defenseman who will have the attention of Devils head coach John Hynes and his staff.
That would be Damon Severson, who had an up and down 2017-18. He's entering the second year of a six-year extension he signed last summer that pays him just over $4 million a year. Now more than ever, the Devils need him to meet expectations. Can he rebound and give the team consistent top-four minutes in 2018-19?
Severson's Inconsistent 2017-18
Severson had a tough time finding his game last season. He fell out of favor with Hynes and was a healthy scratch on a few occasions. Severson's posted strong five-on-five numbers in the past. However, he had some mixed results last season.
He had a relative Corsi For (Rel CF%) of 2.23% and a relative expected goals for (Rel xGF%) of minus-2.83%. The Devils were also outscored 56-64 with him on the ice, but he was the victim of some bad luck. The Devils had a .906 save percentage (SV%) when he was on the ice, which was the lowest of any of their defenseman in 2017-18.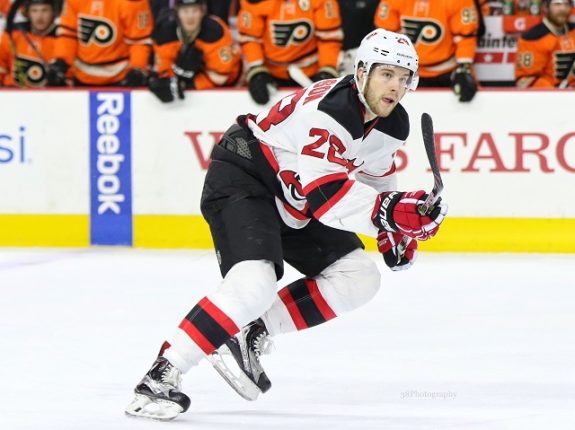 Severson's shot suppression rates also increased. In 2016-17, the Devils averaged 51.59 shot attempts against per 60 minutes (SAA/60) when he was on the ice. That number jumped to 58.98 SAA/60 last season. He also had the most giveaways on the team for a defenseman.
Although his shot rates were not as strong as in previous years, Severson made strides in other notable areas. The following visual shows his impact in the offensive, neutral, and defensive zones in each of the last two seasons.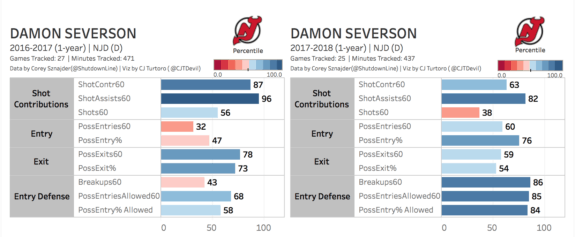 The two areas where Severson saw the most improvement last season were in zone entries and entry defense. His zone entry rates with puck possession increased at a good clip from 2016-17. He was also the Devils' best defenseman at denying zone entries with puck possession.
There's no doubt that Severson had an inconsistent season. His shot rates lagged, and he needs to clean up his turnover rates. At the same time, he did some positive things that should work to his advantage moving forward, especially in a top-four role.
Severson Should Benefit from a New Defense Partner
Severson spent a good part of the last three seasons paired with John Moore. Moore signed a five-year deal with the Boston Bruins this summer, which means Severson will be playing alongside a different defenseman this season.
The most likely candidate to replace Moore is Will Butcher, who had an outstanding rookie season in 2017-18. Severson and Butcher fared well when together last season, although it was in a small sample size. In 233 minutes together, the Devils had a 51.75% Corsi For (CF%) and a 52.52% expected goals (xGF%) with them on the ice.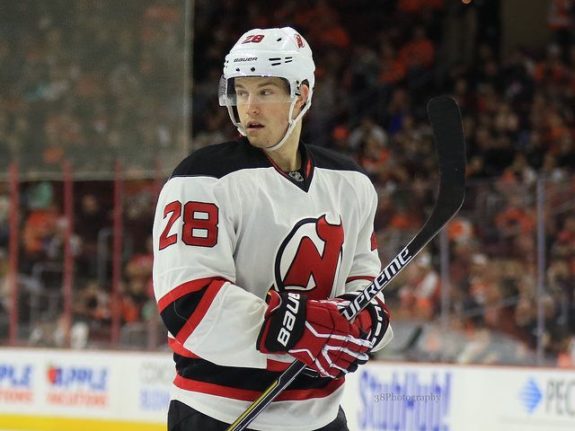 If Severson isn't alongside Butcher, he could find himself reunited with Andy Greene. The two did not play much together last season but have had success in the past. They've spent 706 minutes together since 2015, posting a 50.4% CF% and 49.22% xGF%. They also had a positive impact on the team's shot rates.
Severson's worst results over the last three seasons came when he was with Moore — the Devils had a 49.21% CF% and 47.19 xGF% with them together. Whether it's Butcher or Greene, Severson should benefit from playing with either one in the Devils' top four.
Related: Can Devils' Santini Make a Breakthrough?
Severson's Consistency Key to Devils' Top Four
There is some uncertainty with Severson, but he can still be an answer for the Devils' blue line. He's faced some adversity but did take steps forward in a couple of critical areas last season.
There are parts of his game he needs to work on that numbers can't show, too. He's not one of the Devils' more aggressive defenseman. He sometimes struggles in and around the net, as well as along the boards. The key for him will be finding consistency, as he told Abbey Mastracco in a June 1 post on northjersey.com.
"Consistency is the biggest thing in this league," Severson said. "It's so tough to find your game every night with the travel or whatever excuses may be. I need to be able to find my consistency, find my skating game every night. I think I know what I bring to the table, it's just a matter of being consistent with that." (from 'What the Devils' Damon Severson knows he needs to show next season,' Northjersey.com — 6/1/18)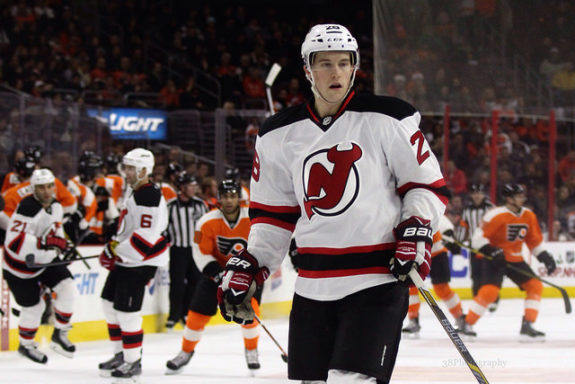 The last thing the Devils need is Severson coming out of the lineup because of a bad game or two. That will put them in a bind because they don't have many top-four options to make up for him if his performance suffers.
The good news is there are positives to build on. The improved zone entry and entry defense numbers are a good start. Playing alongside Butcher, who's style could compliment Severson, should help. If not, he's played enough minutes with Greene to be comfortable with him. If that can help him find the consistency he's seeking, he'll help shore up the Devils' top four.
*    *    *
Advanced stats from Corsica Hockey except where noted