After a year finishing second-last in the NHL and being surrounded by drama, trade rumours, and ownership issues, the Ottawa Senators are ready for a change. The players have spoken out in the media, in exit interviews, and there's a general sense that something in the nation's capital has to give.
The conflict between Mike Hoffman's fiancée Monika Caryk and Erik Karlsson's wife Melinda started the offseason for the Senators. Caryk was accused of harassment and cyberbullying towards Melinda, resulting in the Karlsson's filing a peace bond against Caryk. It wasn't long before Hoffman was traded out of Ottawa.
Adding to the soap opera that has become the Senators, assistant general manager Randy Lee is being charged with harassment against a 19-year-old shuttle bus driver. Lee recently stepped down as the team's AGM to focus on his court proceedings.
With both of these storylines complimented by the trade rumours surrounding Karlsson, Matt Duchene, Bobby Ryan, and Craig Anderson, the players in Ottawa are ready for a fresh start and someone to step up.
What Happened to the Senators' Leaders?
Sure, Karlsson remains the captain, Anderson is still on the team, and Stone has stepped up as a leader on the ice in recent years. The addition of Duchene last season should add to this core as he enters his first full season with the team. Unless he's traded before the deadline of course.
As for the rest of the leadership core on the Sens, taking a look at the past two years explains where they have gone. Dion Phaneuf was traded to the Los Angeles Kings, Marc Methot was taken by the Vegas Golden Knights in the expansion draft, Hoffman was understandably sent away, and veteran Alex Burrows retired.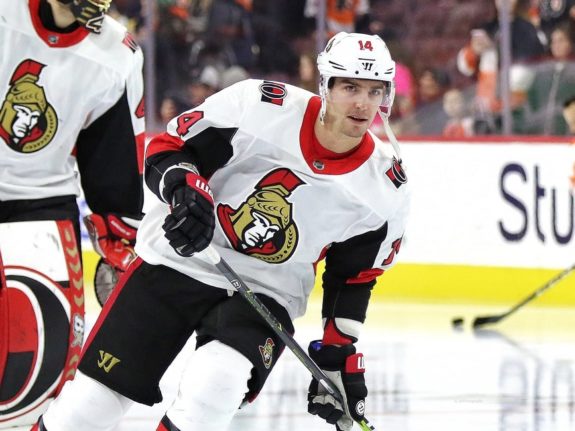 While many fans knew it already, Burrows was the first to point out the leadership issue for the team. In his exit interview, Burrows blamed himself for not doing something about the problems and "negative energy" in the Senators locker room.
"It's not only one thing. It's not only (owner) Eugene (Melnyk) or coaches or players … Karl," said Burrows. "It seems like it was a lot of things that went on at the same time, and we didn't really respond to it well.
"I blame myself for it. I should have been maybe more proactive or found a way to … but that's the way it is sometimes. It's personal stuff you think they're not going to expose, but later on, you realize maybe you should have done something about it."
Burrows gives great insight into what the dressing room was like last season. This may explain why Anderson asked for a trade at the beginning of the summer. It's never good for a team when one of your core players and leaders asks for a trade out of town.
Anderson recently came forward indicating that he hopes to stick with the team, but he doesn't want to go through another season like 2017-18. He told reporters, "My only comment on that is that I'm too old for drama and I don't want anything to do with drama. Hopefully, we've resolved all that. Ottawa. I've been there for eight years now, and that's my home. I've got no interest in going anywhere else as long as we can clean up what was going on this summer."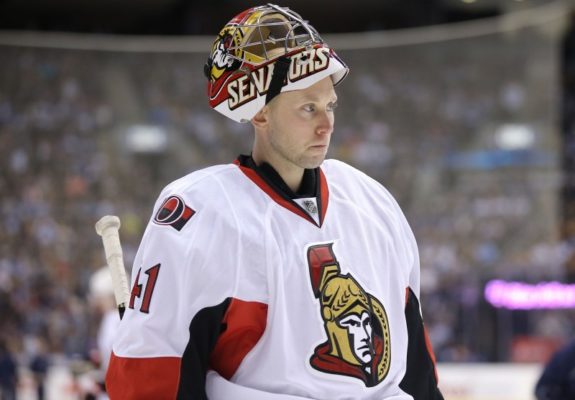 It will be interesting to hear Anderson's comments, if he does comment, on the dressing room as the season goes on.
Who'll Step up and Lead the Senators This Season?
Karlsson is still on the team. As he and the organization remain quiet on his future, there's no reason to believe that he won't come into training camp as the leader on the team. Stone, Duchene and Anderson are likely to remain leaders as well, as long as they remain on the team.
However, this group didn't work for the team last season. In a recent interview, defenseman Mark Borowiecki and forward Jean-Gabriel Pageau are planning to take over the dressing room this year. Borowiecki summed up how the Senators locker room is right now, and what needs to happen.
"There are certain things we can actively try and change as a group, if we are just going to sit here passively and say, 'We need the culture to change,' well, the culture doesn't just change. It changes because we have a group of guys that rally together and say, 'This is the way it's going to be done,' that this is how we expect them to come in and handle their off-ice issues.
"It's time for us as a somewhat veteran leadership group to come together and do that."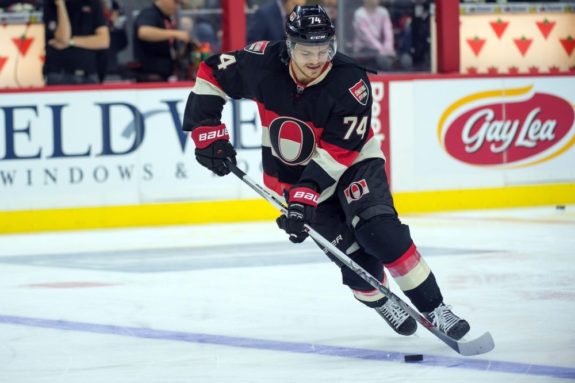 The defender commented on the drama surrounding the team, "It's impossible in this day and age to stick your head in the sand and pretend you're ignoring it. I think anybody who says they are ignoring it is probably lying a little bit."
Pageau reiterated Borowiecki's statements, stating that the team needs to stick together and move forward as a team, even as the trade rumours continue to swirl around the Senators. He and Ceci, both young players who have been with the club long enough, will be looked upon this season and moving forward as leaders.
For now, the status of the Senators is up in the air. We know that players were not happy with how the season went last year and will be looking to move forward to prove critics wrong this year. That will remain to be seen if the team can move on. Numerous players are still on the trade block, most of them core leaders on this team.
With the Hoffman and Lee drama hopefully over for the organization, the team may be able to move on. Whether Karlsson remains on the team or not, as well as Anderson and Duchene, the team needs leaders. The usual leaders should remain as such, and with Borowiecki, Pageau and Ceci looking to take responsibility in the locker room, perhaps the Senators leaders can get their team back on track in 2018-19.
Starting out as an Ottawa Senators contributor for The Hockey Writers, Josh is now an editor and at-large contributor, focusing on prospects, the NHL Draft, hockey history, and breaking news stories.