This week the NWHL — North America's first paid women's professional hockey league — announced their inaugural season schedule, including the October 11 opening night and an All-Star Game slated for January 24.
The season kicks off with all four teams in action on October 11. The New York Riveteres will take on the Connecticut Whale at Chelsea Piers Connecticut and, later that day, the Boston Pride visit the Buffalo Beauts in Buffalo's HarborCenter.
The season will consist of each team playing nine home and nine away games taking place between October 11 and February 28. All games but two will take place on Sundays. The full schedule can be viewed here.
The aforementioned All-Star Game will take place in Buffalo on January 24. No format was announced for the game. Tickets are expected to go on sale at the end of July and games will be streamed online through the NWHL's Cross Ice Pass.
In addition, on Thursday, the league announced the jersey design contest winners, giving the league's four teams their look for the season. The league said that they received over 1,000 design submissions for the jerseys, from which they've selected designs by Tabitha Hummel, Emily Scherer, Brooks Freeman and Gabrielle Schofield, which you can see below.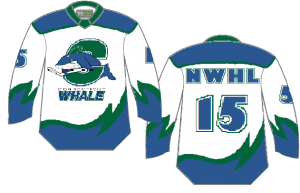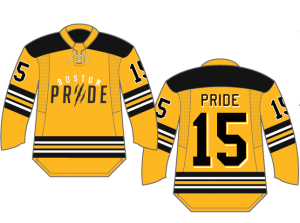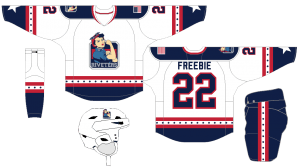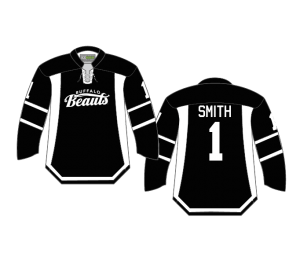 RELATED: Where Should the NWHL Expand Next?
Dustin Nelson writes about news and the Minnesota Wild for The Hockey Writers.