There were two more signings in the NWHL this week and rosters are just about set for all of the six teams for the league's upcoming sixth season. Formal practices will get underway later this month and with the start of the season set for January, this NWHL season is shaping up to be the best one ever as the teams will have plenty of time to figure out what their identities are and what their strengths and weaknesses are.
On Sept. 30 the Minnesota Whitecaps announced that they have re-signed defender Chelsey Brodt-Rosenthal and the following day the Boston Pride put out an announcement that they had re-signed their own defender in Briana Mastel.
Rosenthal Returns
Brodt-Rosenthal returns to the Whitecaps for her third NWHL season and will be one of the league's oldest players when she turns 37-years-old in December. She will be in search of her first pro goal, entering the upcoming season with seven assists in 36 games. 
"This will be another fun year of intense competition and inspiring others. I'm excited to hit the ice for my third NWHL season with the Whitecaps," said Brodt-Rosenthal in the press release announcing her signing.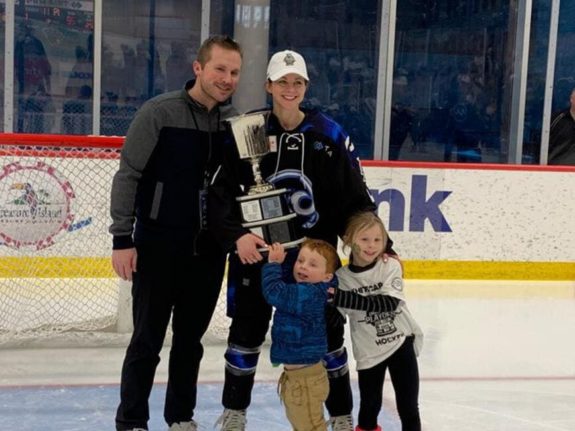 On-ice success is nothing new for the defender who won two NCAA titles with the University of Minnesota (2004, 2005) and was a part of the Whitecaps team that won the Isobel Cup in their inaugural season (2019), and last season's team that advanced to the Cup Final before the game was postponed and then canceled.
Related: Whitecaps Win 2019 Isobel Cup in OT Thriller
"Chelsey has explosive speed and she uses it to rush the puck in attack mode," said Whitecaps GM and co-head coach Jack Brodt. "Her very aggressive play makes her one of our top penalty killers, and as one of our veteran defenders, we expect her to be one of our team leaders."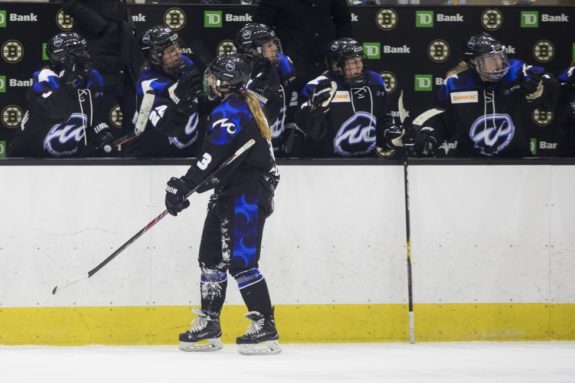 With the signing of Brodt-Rosenthal, the Whitecaps now have 12 players signed for next season. She joins forwards Allie Thunstrom, Corinne Buie, Jonna Curtis, Audra Richards, Meaghan Pezon, Meghan Lorence, and Haley Mack, defenders Amanda Boulier, and Maddie Rowe, and goaltenders Amanda Leveille and Allie Morse.
Briana is Back in Boston
Mastel returns to the Pride for a second NWHL season after a stellar career at Harvard University where she served as the team's captain as a senior. She played in all 24 regular-season games and Boston's lone playoff game, putting up seven points (1g-6a) during her first season a pro.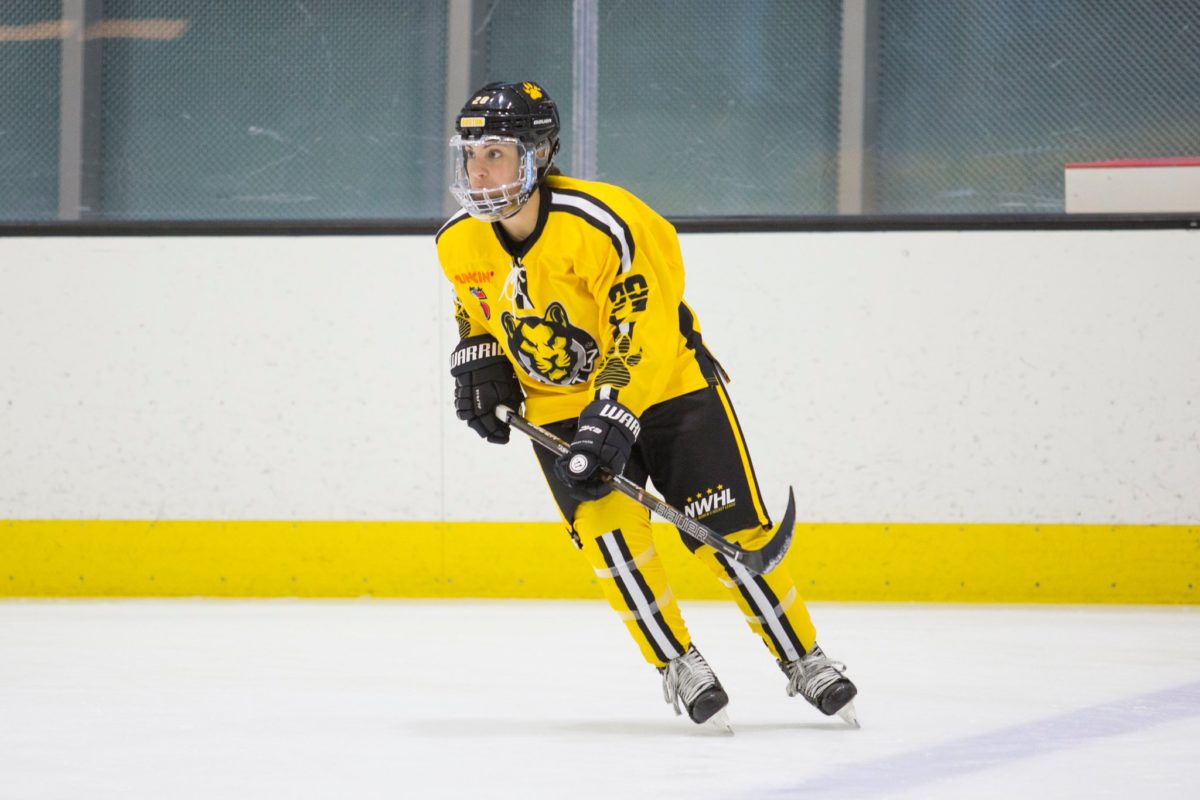 "I am so psyched to be welcomed back for Season 6 and to continue playing for the Boston Pride," said Mastel in the press release announcing her signing. "Our staff and fans are second to none, and I'm excited to see what's in store for us, as we have some unfinished business to take care of!"
"The addition of a new NWHL team in Toronto and so many awesome selected in the draft will only make the hunt for the Isobel Cup that much more exciting," she added. "I can't wait!"
Mastel and the Pride finished last season 23-1-0 and won their lone playoff game before the championship game was canceled because of COVID.
"Briana is the perfect final piece to our puzzle," Pride President Hayley Moore said. "Her high hockey IQ and skill are equally matched by her work ethic and locker room presence, and that's exactly what our team needs to bring home the ultimate prize. We couldn't be happier to welcome Bri back on the ice with the Pride this season and continue our quest for the Isobel Cup."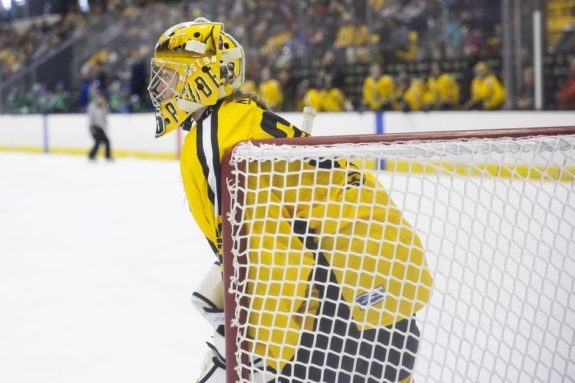 With the signing of Mastel, the Pride now have a total of 20 players signed for next season. She joins forwards Christina Putigna, Lexie Laing, McKenna Brand, Sammy Davis, Jillian Dempsey, Tereza Vanisova, Carlee Turner, Mary Parker, Meghara McManus, Taylor Wenczkowski, and Tori Sullivan, defenders Kaleigh Fratkin, Lauren Kelly, Mallory Souliotis, Jenna Rheault, Taylor Turnquist, and Paige Capistran, and goaltenders Lovisa Selander and Victoria Hanson.
Dan Rice is in his 9th year of reporting for THW & has covered NJ Devils home games for 15+ years at various websites. He began his journey working for legendary broadcaster/writer Stan Fischler from 2002-04 & completed an internship at the ECHL; he also has been writing features for the NWHL (nwhl.zone) website since 2016.