When the New York Rangers management hinted that they weren't done with the rebuilding process, minds wondered as to who of the Rangers' veterans would be sent away. But just because a player is younger and was a part of the rebuilding process doesn't mean they are safe from the trade block, either.
The Rangers made that clear on Nov. 16, when they traded center Ryan Spooner to the Edmonton Oilers in exchange for Ryan Strome. Reaction to the trade has been pretty mute, as the perception is it's a one-for-one deal of lackluster, underachieving talents. And when one looks at how these two have been with their respective teams, it's a fairly accurate assessment.
This trade brings an end to the Blueshirts run for Spooner — who, despite hopes after his brief time in 2017-18 with the team that saw 16 points (12 assists and four goals) in 20 games, was unable to find a productive role no matter where head coach Dan Quinn put him in the lineup.
And while Strome isn't any better on the stat sheet, perhaps there's something with this team that can allow him to succeed and make this trade a win for the Rangers. Maybe there's a spot in the lineup where Quinn and brass can put him for his capabilities. Maybe there's something he can bring to the table that Spooner couldn't.
RELATED: Do You Know Your Rangers Trivia?
Similar questions can be asked about Spooner as he enters Edmonton. But one thing is for certain, these two swap jerseys while walking similar ups-and-downs in their NHL career.
Spooner's Struggles in Boston, NY
Spooner's brief journey in New York began back in late February when he was dealt (along with Matt Beleskey, Ryan Lindgren, a 2018 first-rounder and 2019 seventh-rounder) by the Boston Bruins in a package deal for Rick Nash prior to last season's trade deadline. And just as New York saw Spooner have a tough time, Boston is also all too familiar with Spooner and his on-ice troubles.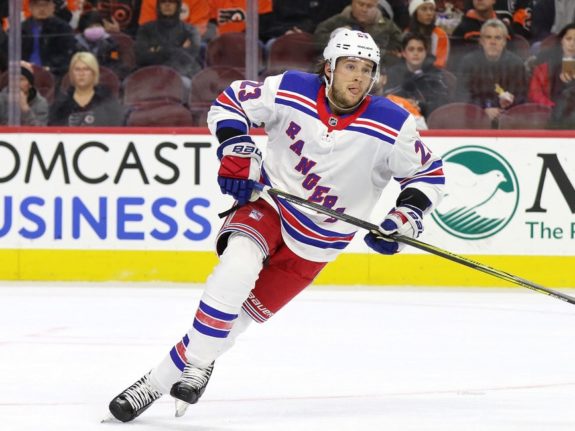 Drafted by the Bruins in 2010, Spooner spent most of the next four years in Providence with the Bruins' AHL affiliate before playing 23 games with the big club in 2013-14. After splitting time between the Boston and Providence Bruins the next year, Spooner became a permanent part of the Boston team with the 2015-16 season, when he played 80 games.
In his time in Boston, Spooner picked up the reputation the equivalent of a "AAAA" player in professional baseball — too good for the minor leagues, but not playing well enough in the majors. To give some context, during his 2013-14 stint in the AHL, Spooner picked up 46 points in 49 games played, with 35 coming off of assists. He then picked up another 15 points while trying to lead Providence during its playoff run.
Compare that to his full-time run with the Bruins. In 2015-16, Spooner provided 49 points with 36 assists in 80 games played, but as time went on those numbers drastically decreased. While he continued to be an assist machine, Spooner was not providing much else for the Bruins franchise.
With a trade to New York came the opportunity to shine in another capacity with the team's rebuild. Yet again, the potential looked to be there with 16 points (12 from assists) in the 20 games he played as a Blueshirt in 2017-18. But since the start of this season, Spooner has just one goal and one assist to his name. And with the Rangers on a surprising surge, the team opted to trade the underperformer.
Strome's Success Hopes Unanswered
Maybe there's a chance the new environment in Edmonton can give Spooner yet another chance — probably his last — at showing he can be a useful talent on a consistent basis. And that's the same opportunity Strome has in New York.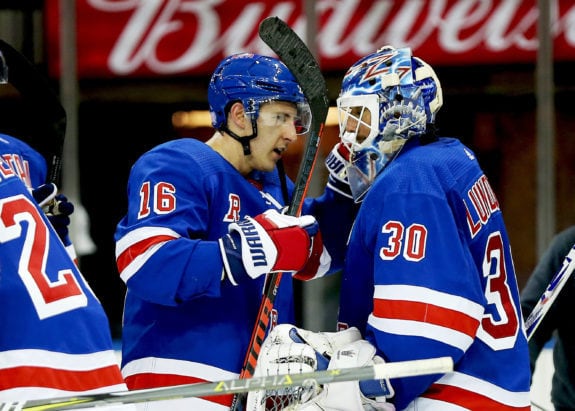 Strome comes to the Rangers on a similar path to Spooner. Drafted in 2011 by the New York Islanders, Strome spent the next few seasons with the OHL's Niagara IceDogs and AHL's Bridgeport Sound Tigers as a minor-league standout before debuting with the NHL club during 2013-14. Coming into the NHL from a family with much fanfare and potential to be among clans such as the Sutters and Hulls, Strome scored 18 points in 38 games during the abridged season.
Then, in his first full NHL season, Strome brought 50 points to the Islanders — 33 off assists — good for third on the team, which achieved a winning record in a full season for the first time since 2006-07.
The next year, however, like his trade counterpart, Strome's production dropped dramatically. In 71 games played, he scored just eight goals with 20 assists. After a similar point output in 2016-17, Strome was traded to Edmonton prior to the start of the 2017-18 season. Playing in every game of the year, Strome scored 34 points, tied for fourth on the team.
RELATED: Can Oilers Afford To Let Chiarelli Fix Problems?
But this season in Edmonton, like Spooner in New York, Strome had just one goal and one assist to show.
Analytics Could Point in Strome's Favor
The trade looks like a wash from the perspective of how these two have performed throughout their careers thus far, but is there any reason a Rangers fan would prefer Strome over Spooner?
Firstly, there are the contracts. Both men signed two-year deals this past summer — Spooner at $8 million, Strome at $6.2 million.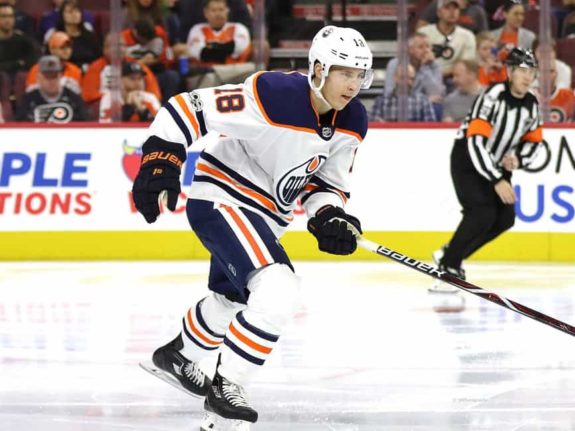 Furthermore, there's an analytic statistic known as Corsi For percentage (CF%) Fansided's Nicholas Zararis discusses regarding the two. The term refers to shots generated by a team compared to its opposition, or to the percentage of shots a team pulls off when a particular player is on the ice. Spooner's CF% was 39.4 — meaning he was on the ice for that percentage of the team's shots — about seven percent less than the team average. Meanwhile, Strome's CF% was 3.2 percent better than the Oilers' average, meaning the team did a slightly better job creating more chances when he was on the ice.
So, while Spooner and Strome are similar, for the Rangers' sake, this could work out in their favor. The cheaper deal gives them a small buff in the bank account for any moves in the future. And while Spooner couldn't find a fit in the Blueshirt lineup no matter where Quinn put him, perhaps Strome won't meet the same fate. And should he, no harm, no foul on the team.
My name is Tom Albano and I cover the New York Rangers. I covered the team back in the 2015-16 season for a blog called Black and Blueshirts before the site network closed down. In addition, I'm a combat sports (i.e. MMA, boxing, etc) contributor for FIGHT SPORTS and host a weekly sports talk podcast called The Unspoken Podcast.