Marcus Johansson was supposed to be another piece in the puzzle to the New Jersey Devils rebuild. They acquired him from the Washington Capitals for a couple of draft picks after a 58-point season in 2016-17. Ray Shero, the Devils general manager, has pulled off some heists in his time in New Jersey. He acquired Taylor Hall for Adam Larsson and got his hands on Kyle Palmieri for a couple of draft picks, too.
Johansson's acquisition looked like another heist on paper. However, it hasn't gone as planned. He only played in 29 games in 2017-18 because of two concussions he suffered, which is no fault of his. He needed to get off to a strong start in 2018-19, but that hasn't been the case so far. Can he become the impact the player they hoped? Or will the Devils have to make a move with free agency looming?
Johansson's Shaky Start
It's been tough sledding for Johansson at five-on-five. The Devils haven't gotten the results, or the production they need from him. With him on the ice, the Devils expected goals for percentage (xGF%) is 48.95%, ranked fifth worst of anyone to play at least 50 minutes. The Devils have also been out-chanced 96-108 with him on the ice.
Johansson's production has taken a big tumble from last season, too. Despite playing in 29 games, he averaged 1.86 points per 60 minutes (P/60), ranked fourth on the Devils. He's averaged just 0.87 P/60 through 18 games this season, which is worse than Ben Lovejoy and just ahead of Mirco Mueller.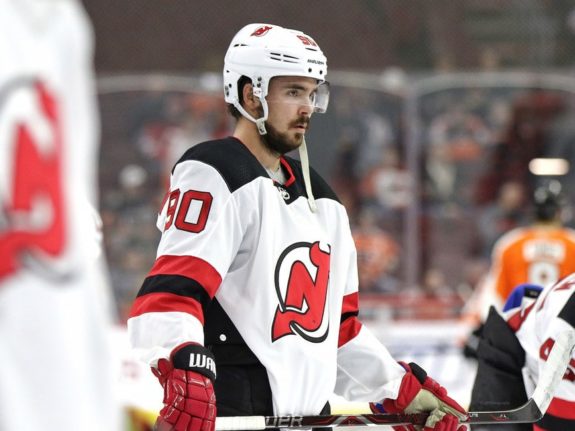 Johansson hasn't had the best linemates to work with, either. With Jesper Bratt's injury, he began the season with Pavel Zacha and Stefan Noesen. They were able to outshoot and out-chance teams but were unable to score. It also didn't help that Zacha had a rough start of his own.
The good news for Johansson is that Bratt has returned to the lineup, which has allowed Devils head coach John Hynes to reunite them with Zacha. In four games played, the Devils have an xGF% of 56.41% with them on the ice. They've also accounted for two goals, both of which came from Zacha. It's too early to tell if this line will stick, but the initial results are encouraging.
Will Johansson's Luck Turn?
Even with the below average shot rates, Johansson hasn't had luck on his side. The Devils shooting percentage (SH%) with him on the ice is 5.04%, ranked fifth lowest on the team. He's been able to create chances for others, so that's bound to trend upwards.
Johansson has also been the victim of some poor individual luck. He has a career SH% of 13.5% but is shooting just 6.9% through 18 games. That number dips to 3.85% at five-on-five, where he has just one goal. He had a 12.3% five-on-five SH% over his previous three seasons, so you'd be right in thinking he's due to break out.
More THW Devils Coverage: Devils' Quenneville Deserves a Recall
Johansson needs to shoot the puck more often to help himself break out. He was never a high-volume shooter when he was with the Capitals. But through 18 games this season, he's averaging just 1.66 shots on goal a game. If he can start getting more pucks on net, he could see a real burst in his production.
Shero Will Have a Decision to Make
The Devils are an interesting position with Johansson. It's only his second season with the team, but he'll already be an unrestricted free agent this summer. Their record stands at 8-9-2, which puts them out of a playoff spot at American Thanksgiving. And history tells us that most teams out of a playoff spot by the holiday don't end up qualifying.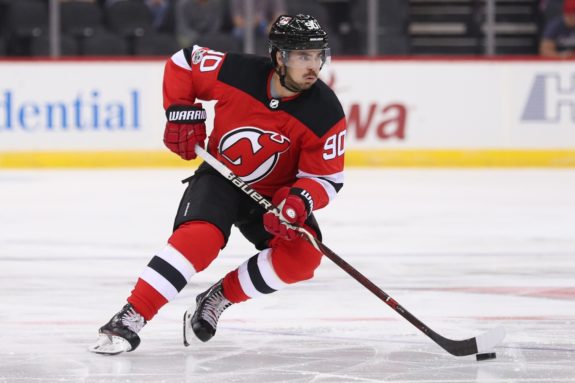 If the Devils meander through the next couple of months at .500, Shero will have to consider trading him. He's a player you'd like to have moving forward given his skill set, but he could look for a fresh start if his production continues to suffer. That means the Devils could lose him for nothing after giving up a couple of picks to get him.
If the Devils choose to keep him, it could make for an interesting negotiation. His current contract pays him $4.75 million this season and comes with a cap hit of $4.583 million. He'll likely finish with more than the 22 points he's on pace for, but just how many more? If he ends up with less than 40, I can't see the Devils wanting to give him a raise.
Johansson's luck could turn around and help the Devils get into the playoff picture, especially if he sticks with Zacha and Bratt. If his results improve without improving the team's standing, he'll just up his trade value. There'd be interest in him at the trade deadline, so it would be wise to try and recoup assets instead of letting him walk for nothing. It'd help the team in the long run, even if it's not the way they drew it up when they acquired him.
*    *    *
Advanced stats from Natural Stat Trick, Corsica Hockey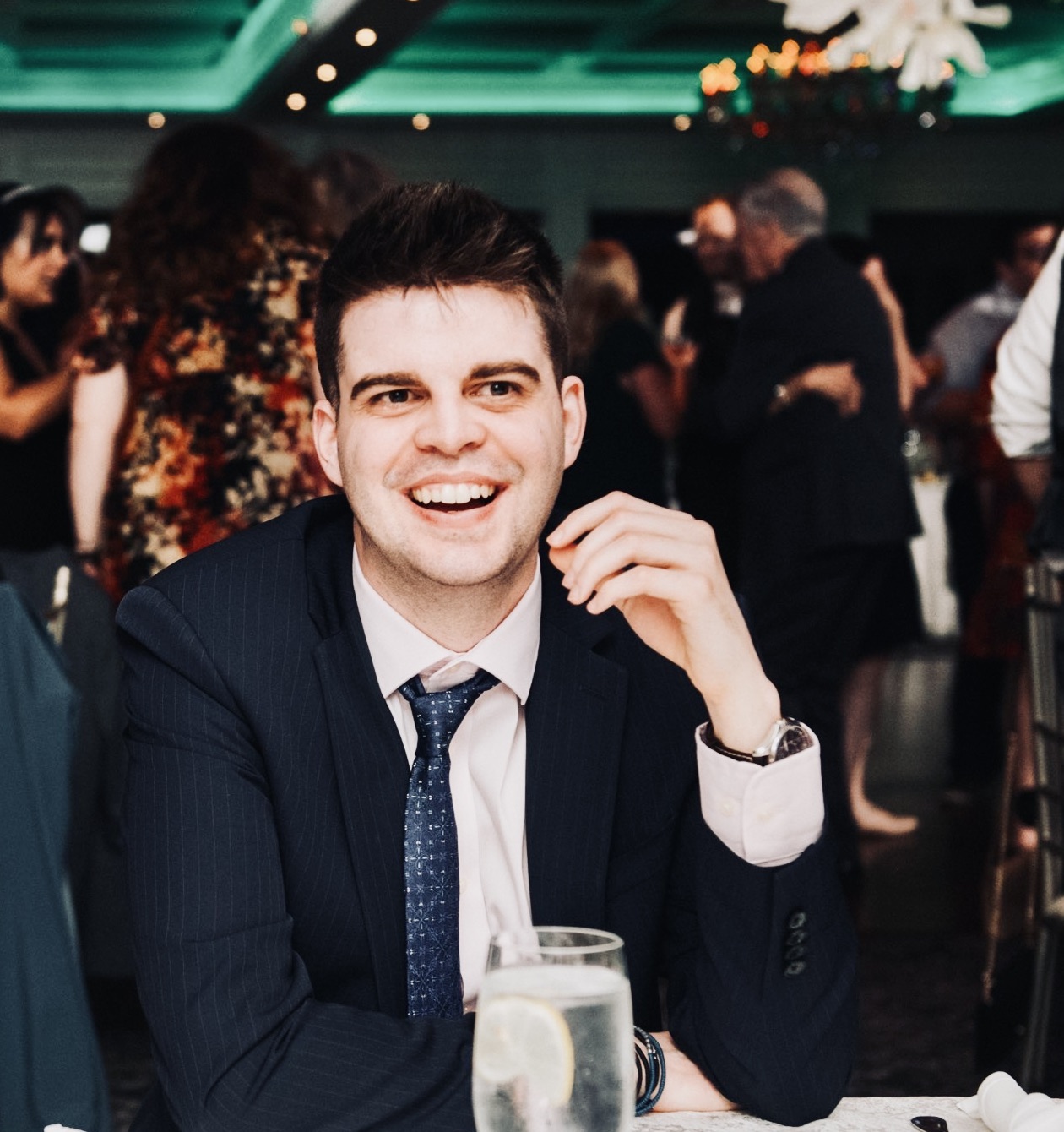 Alex Chauvancy is a New Jersey Devils writer for The Hockey Writers who has a penchant for advanced stats, prospects, signings and trades. He previously wrote for Devils Army Blog, a New Jersey Devils fan blog, from 2015-2017