On Friday evening, the Devils made a couple of roster moves, including sending former sixth-overall pick Pavel Zacha to the AHL. The 21-year-old center has struggled in his third pro season, with no points in 10 games and just 10 shots on goal.
The Devils hoped he would take a step forward and be their second-line center this season. It hasn't worked out so far, but he now has the opportunity to regain his confidence in the minor leagues. Here's why the Devils sending Zacha to the AHL is the right move at the right time.
Examining Zacha's Struggles
Zacha has never been a consistent offensive threat in the NHL. But his struggles have seemingly taken a turn for the worse in 2018-19.
The Devils haven't gotten results with him on the ice at five-on-five to start the season. He has a 46.73% Corsi For (CF%) to go along with a 49.88% expected goals for (xGF%). He's also had a negative impact on the team's shot rates, with both a negative relative CF% and relative xGF%.
Individually, Zacha just isn't generating a whole lot in the way of offense. His individual expected goals for (ixGF) of 0.93 is the fourth worst on the team for a forward. His individual expected goals for per 60 minutes (ixGF/60) of 0.51 is tied for second worst on the team for a forward.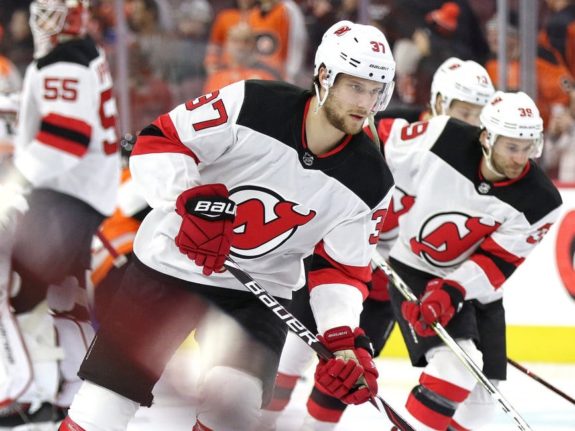 Prior to the season beginning, Zacha noted that he wanted to shoot the puck more often, but it hasn't happened. He has just nine shots on goal at five-on-five, which isn't enough for someone in a scoring role. He also only has four high-danger chances, which is the same as Brian Boyle, someone who's playing in a much less offensive role than Zacha.
What Zacha Has Done Well
For as much as Zacha has struggled on offense, he's played quite well on defense.
He hasn't done a great job suppressing shots, but he's been one of the Devils best forwards at preventing scoring chances. He has averaged 24.39 scoring chances against per 60 minutes (SCA/60) when on the ice. That's second best for a forward to only Jean-Sebastien Dea (min. 20 minutes played).
Where Zacha has really shined is on the Devils penalty kill. He's averaged 34.52 SCA/60, which is the best on the team for a forward with more than 20 minutes played. He also has an expected goals against (xGA) of 1.97, which is also the best of any Devils' forward to play more than 20 minutes a man down.
The Devils will miss Zacha's presence on the penalty kill. They have other forwards who are capable of stepping in and filling his role, but he posted the best results of any of the team's forwards, so they'll have to hope his demotion won't affect a unit that's done well with him on the ice.
Related: Devils' Details: Kinkaid, Top 1st Line and a So-So 2nd
What Zacha Needs to Show in the AHL
It's pretty clear what the Devils need from Zacha while he's in Binghamton, and that's offense. Devils head coach John Hynes summed up Zacha's struggles perfectly yesterday afternoon.
"His scoring chances inside the dots, in the hard areas, are right now non-existent. He has to be a more difficult player offensively in order to produce points. The shot is a skill thing, but he's not putting himself in positions to use it," Hynes told Mike Morreale of NHL.com.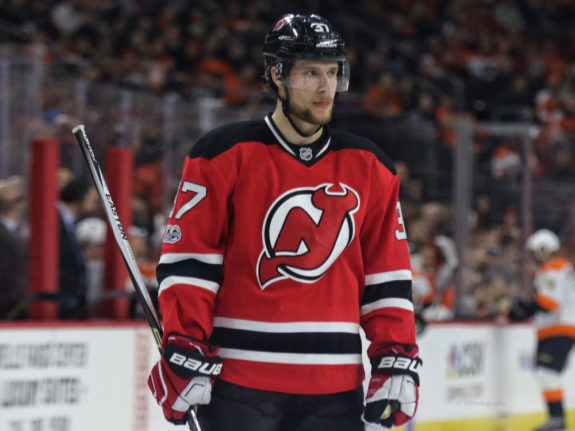 Zacha will get the chance to find his offensive game in Binghamton. In a corresponding move, the Devils promoted Brett Seney to the NHL to take Zacha's spot. Seney was Binghamton's leading scorer, with 10 points in 10 games, and had 21 shots on goal.
Zacha figures to take Seney's spot on Binghamton's first line, so he should get big minutes. He played his first game in the AHL with John Quenneville and Marian Studenic and picked up a primary assist in a 3-2 overtime loss, so he's off to a good start.
The key for Zacha will be improving on what Hynes is asking of him. He needs to drive the net and create more high-danger chances. If he can pull it off, he should be able to find some offense while in the AHL. That should help him regain his confidence and help him get back to the NHL, where he can hopefully get his career on the right track.
*    *    *
Advanced stats from Natural Stat Trick, Corsica Hockey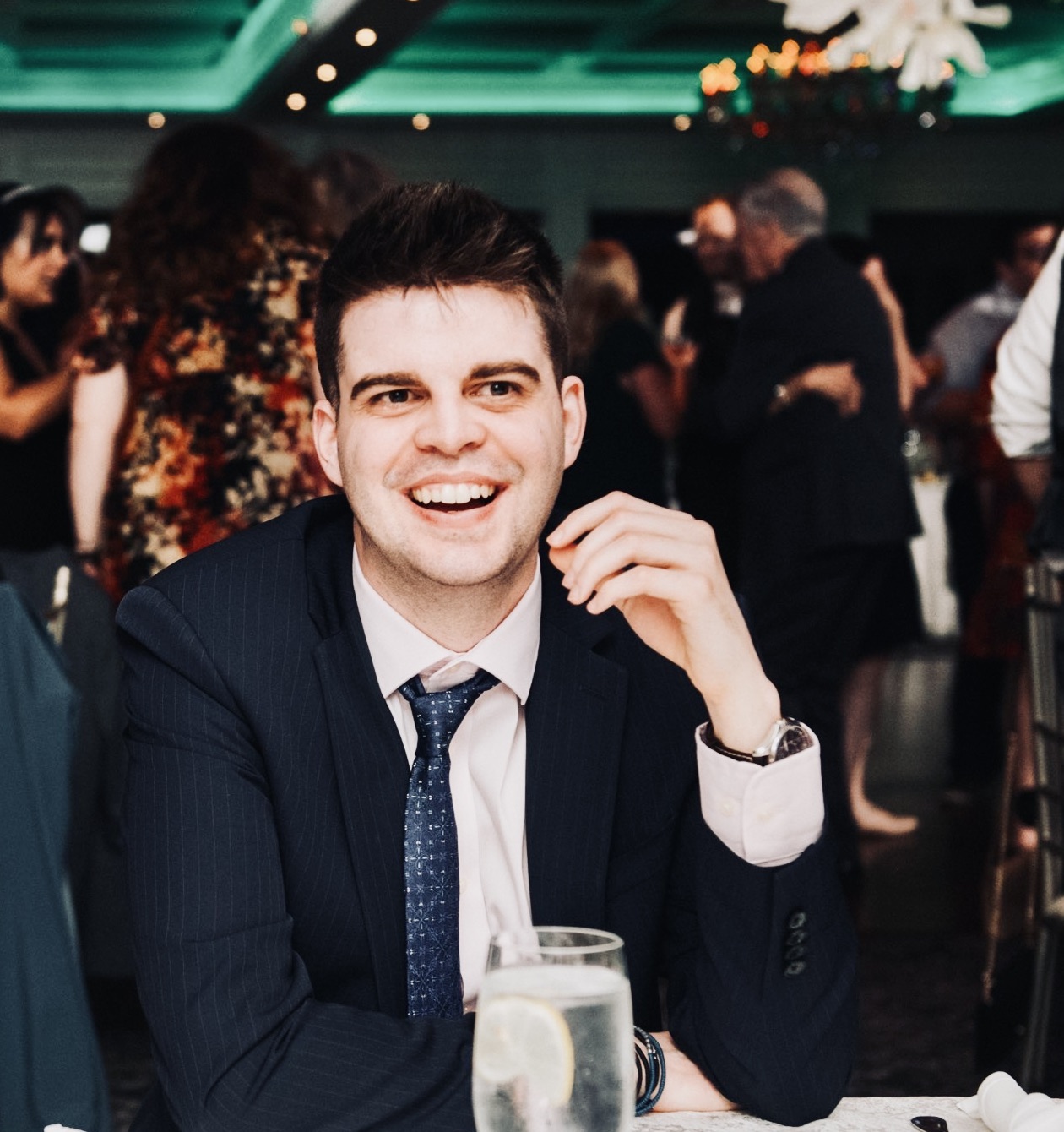 Alex Chauvancy is a New Jersey Devils writer for The Hockey Writers who has a penchant for advanced stats, prospects, signings and trades. He previously wrote for Devils Army Blog, a New Jersey Devils fan blog, from 2015-2017