The narrative surrounding the 2018-19 New York Rangers was, and primarily still is, the major youth movement. It wasn't supposed to be about playoff hopes, or winning games or achieving points in as many games as possible. What Rangers brass and fans were going to hone in on this year was player development and the continued building of the youth into a strong, stable core for the future.
That focus is still there but the young team seems to have bloomed early with some surprising, successful results. After a rocky opening month of play, New York has gone 9-3-1 in November, picking up 19 total points throughout the month following a 4-2 win over the Ottawa Senators on Nov. 26. The team currently sits third in the Metropolitan division.
Obviously, it's way too early to think of playoff spots, but it's quite a hope and a sight from a team that looks completely different from just a couple of years ago — with many new faces — and wasn't supposed to make much noise.
Speaking of, what's there to make of some of the new faces since the end of October?
Brett Howden
Remember Brett Howden's work ethic and play during camp and the first month of the season? It led him to earn more ice time, gaining more opportunities and a boost in confidence. And remember how he was winning the hearts of everyone from fans to head coach David Quinn? Seems more of the NHL community is beginning to take serious notice.
Through 25 games, Howden has notched 13 points, with four goals and nine assists on 25 shots on goal. His assists total currently sits at fourth on the Rangers. In addition, the 20-year-old center has shown ability on the defensive end of the puck with 23 hits and 20 blocks.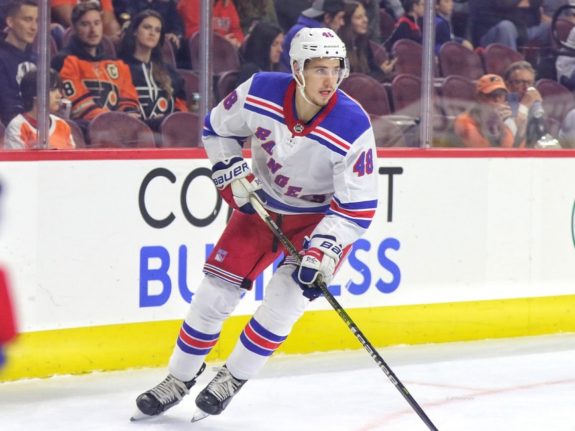 Howden has come through as a big surprise since being traded to the team during last season, going from a throw-in to face of the youth movement. He's shown an ability to contribute on any front he's placed in and a true all-around hockey player. His potential to be a Calder Trophy recipient has gone from quiet whispers among Rangers fans to open discussion in the hockey community.
On the flip side, recent play from Howden has shown him doing a lot more passing the puck to his teammates than shooting the puck. Yes, Howden can find a productive role no matter the path he takes in a game. Yes, the Rangers do have other fine shooters like Chris Kreider and Mika Zibanejad. But it's kind of a surprise to see someone who showcased an ability and talent to suddenly slow down. Could he just now be getting a case of youngblood jitters, especially as more and more eyes turn onto him? Was there something that happened that's affected his confidence as a scorer?
Fortunately for the team, Howden has already shown he is capable to potentially be a face of the team for years to come.
Filip Chytil
There was a lot of disappointment and frustration surrounding Filip Chytil early on in the season. On one hand, when he was on the ice, Chytil seemed to do little to nothing to warrant the top prospect status he had earned on the way to, and after, being drafted by the Rangers. On the other hand, head coach David Quinn ate slack from some for not giving Chytil enough ice time to make true production.
Regardless, it looked like a realistic opportunity Chytil would be sent back down to the Hartford Wolfpack for one more season of development in the AHL and to extend his entry-level deal one more year. But as it turns out, that wasn't the plan.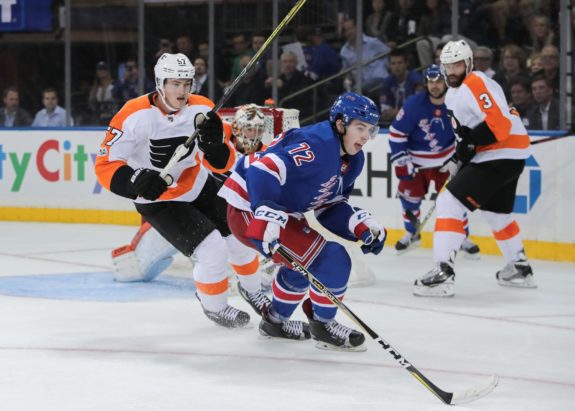 Quinn assured the Blueshirt fans and media that the organization had complete faith in Chytil. And somewhat symbolically, as the Rangers began to break through and win, so too did the 19-year-old. Chytil scored a goal in five consecutive games between Nov. 12 and Nov. 21, becoming the first teenager in team history — and 20th teen in NHL history — to accomplish such a feat. Since then, over the last three games, Chytil has produced five shots on goal, three hits and an assist, all while playing in at least 15 minutes per game — a far cry from the ten minutes or less he mostly he got in the first month of 2018-19.
Lias Andersson
An upper-body injury to Howden earlier in the month caused the Rangers to call up Lias Andersson from the AHL, bringing his awaited season debut sooner than planned. Fans eagerly awaited what Andersson could bring to the table; unfortunately for them, his early run in the bigs might be comparable to Chytil's.
That Nov. 6 matchup saw Andersson fail to put up a point and spend four minutes in the penalty box after about 12 minutes of ice time — despite three shots on goal. It's clear that Andersson does have a place with this organization based on his skillset, youth and ability to adapt to Quinn's aggressive style of play (evident by his 19 total hits through Nov. 26).
But with 11 games played, to have 10 shots on net and just a goal and assist to show for it can be understandable for some disappointment in how things have turned out so far. In fact, he finally got his first goal of the season in the most recent contest against the Senators — one that, comedically, went in off his backside.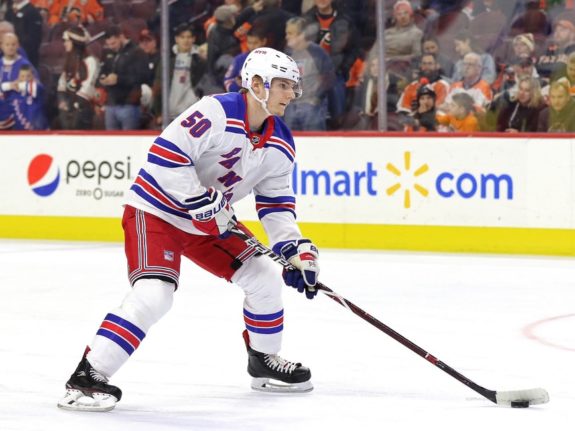 Andersson hasn't had much playing time, playing 10 minutes or fewer in all but two of the games since his season debut. It appears the Rangers, stacked at forward (particularly at his natural position of center) will be bringing Andersson along slowly. This, however, may not necessarily mean demotion back to Hartford.
Hopefully like Chytil, Andersson can have his own sudden surge.
Ryan Strome
Not every new faced worked out for the Rangers. On Nov. 16, Ryan Spooner was traded to the Edmonton Oilers for an equally disappointing Ryan Strome. Like Spooner, Strome is a talent who dominated the AHL and brought about a lot of hope and high expectations after the start of his NHL career before seriously regressing. Prior to the trade, Strome had just one goal and one assist to 2018-19.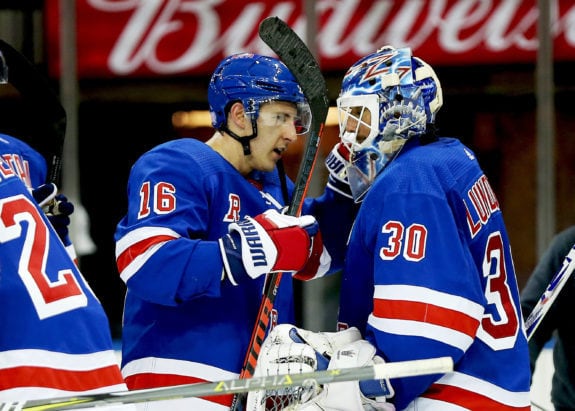 But to give credit where it's due, it seems the Rangers want to make him an integral part of the team, playing Strome at least 13:30 in each game since the trade. And over that time, Strome has a goal and two assists on six shots on goal, plus eight hits and three blocks.
The one big thing Strome had over Spooner was better Corsi stats, and while those may not be impressive and he hasn't brought the biggest impact since coming over, the team is hoping it's the start of a new beginning that comes with a change of scenery.
My name is Tom Albano and I cover the New York Rangers. I covered the team back in the 2015-16 season for a blog called Black and Blueshirts before the site network closed down. In addition, I'm a combat sports (i.e. MMA, boxing, etc) contributor for FIGHT SPORTS and host a weekly sports talk podcast called The Unspoken Podcast.