The end of the William Nylander saga is near. It's crunch time for mainstream media outlets, especially TSN, the Toronto Star and Toronto Sun to begin their initial coverage of what will become of the restricted free agent. Since the end of last season, finding an article, interview, talk show or podcast on the player's situation or on Kyle Dubas, the newly-named general manager of the Toronto Maple Leafs has been nearly impossible. Now is finally the time for some exposure of the situation.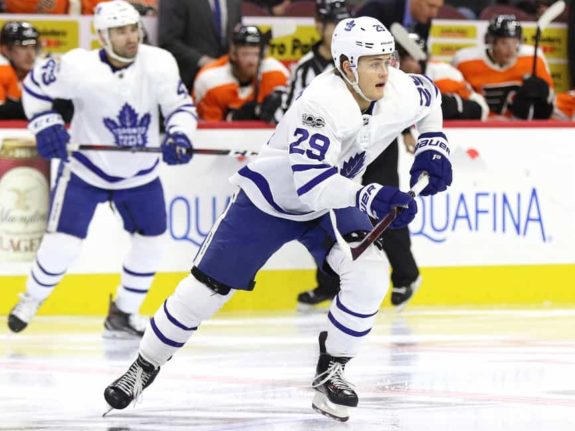 Media coverage has been nonexistent. For months, reporters have skipped over Nylander's saga, neglecting to comment on the forward's next contract. Hockey experts have failed to speculate or bloviate about the situation, not giving it any air time.
Pierre LeBrun, sportscaster for TSN, was the first to dabble in it earlier this week with a red-hot take. He went waaaaay out on a limb suggesting that while the Toronto Maple Leafs' priority and hope is still to re-sign Nylander, it's his understanding with that the Leafs have "circled back to some teams suggesting they put their best foot forward on trade offers… which makes sense."
The Maple Leafs' priority/hope is still to re-sign William Nylander but my understanding with that with just two days to go to the signing deadline, Toronto has circled back to some teams suggesting they put their best foot forward on trade offers… which makes sense

— Pierre LeBrun (@PierreVLeBrun) November 29, 2018
It's been impossible to find an opinion on what either side should do. Meanwhile, Maple Leafs coach Mike Babcock has been looking for Nylander on the bench all season, but has no idea where the blond-haired, blue-eyed Swede is hiding. He can't find him. Now, Babcock is seemingly trying to will Nylander into existence with his words. He's absolutely steadfast in the belief that he's still on the team.
The Nylander Deadline
Given the importance of signing a young player who put up 61 points in each of the past two NHL seasons, one would think the drawn-out contract standoff would've been covered ad nauseum. There'd be updates every day, no, rather every hour, on #WillyWatch. However, the forward's contract stalemate has been less popular than Radko Gudas' skating drills.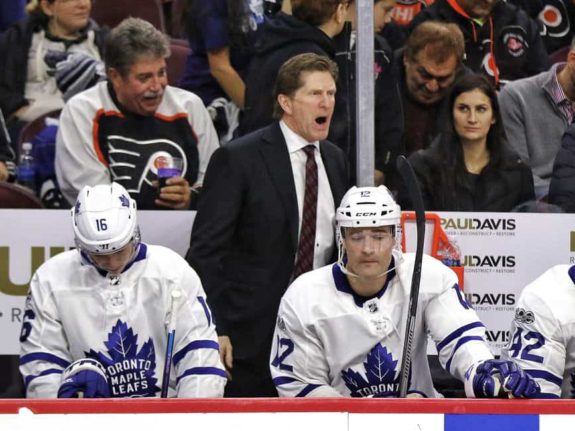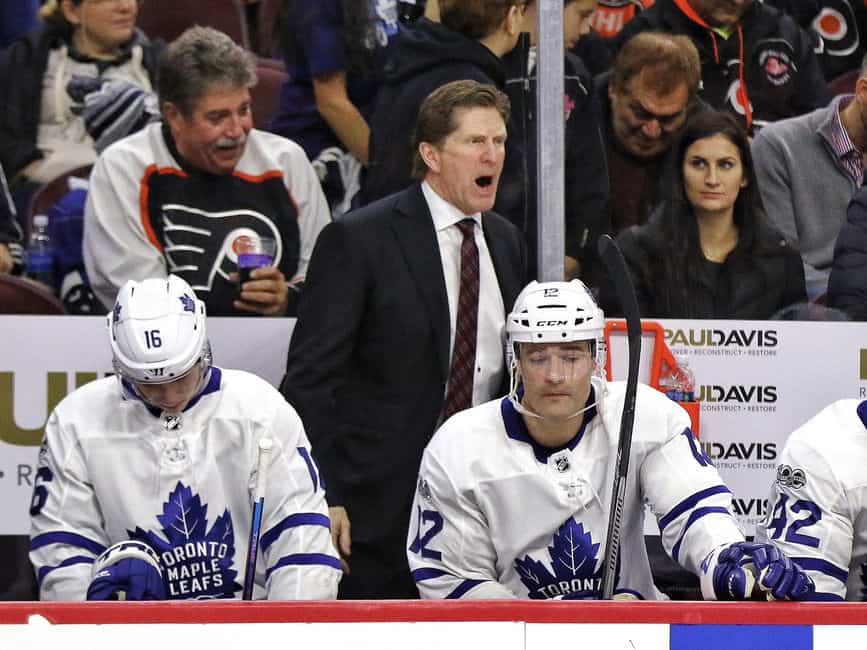 No one in Nylander's position has chosen to sit out an entire season since Dec. 1 was established as the signing deadline. If Nylander hopes to suit up in the NHL this season, he needs to sign a contract by 5 p.m. on Saturday, Dec. 1. If he doesn't, he'll be officially ineligible to play this year and join Wikipedia pages that include Michael Peca. Peca sat out the 2000-01 season due to a bitter dispute with the Buffalo Sabres and was eventually traded to the New York Islanders.
Where's Willy?
While an online video surfaced of the Calgary, Alberta native working out with Swedish Hockey League club AIK, many have questioned where he really is.
It's a wonder people on this planet are able to fall asleep at night without knowing the whereabouts of William Nylander and whether or not he will re-sign with the team. But without broadcasters, journalists and bloggers offering updates, news or points of view, there's been nothing to follow.
Some claim Nylander's blending in with Hermey and other elves while working in the Land of Misfit Toys. Others think he's going incognito to earn a few bucks slinging Timbits at Tim Horton's.
Bad news for Leafs fans…looks like William Nylander has already found a new gig for this season pic.twitter.com/7ZJHxxZR2D

— Pete Blackburn (@PeteBlackburn) November 28, 2018
Possible Deals
It's surprising and frustrating that a deal wasn't consummated months ago. As the days went by, it must have become a game of chicken with neither side seemed willing to budge. No one really knows.
The failure to negotiate and come to an agreement leaves both sides looking bad. They could've chosen a number of viable routes to work out a deal. Dubas and Nylander could've played rock-paper-scissors to determine who gets to fill in the term and dollar amount of the next contract. A stare-down. Odds-evens. Anything.
Dubas Deals
Word has recently leaked from an anonymous source that both sides have made offers. Dubas tried to gain favor with William's father, Michael Nylander, who was born in Stockholm, Sweden. He so desperately wants William back in the fold of the high-octane Maple Leaf offense. In addition to a lucrative three-decade, multi-billion dollar deal, he offered an unlimited supply of IKEA merchandise, unlimited pre- and post-game meatballs and a vinyl pressing of ABBA's greatest hits signed by all four band members.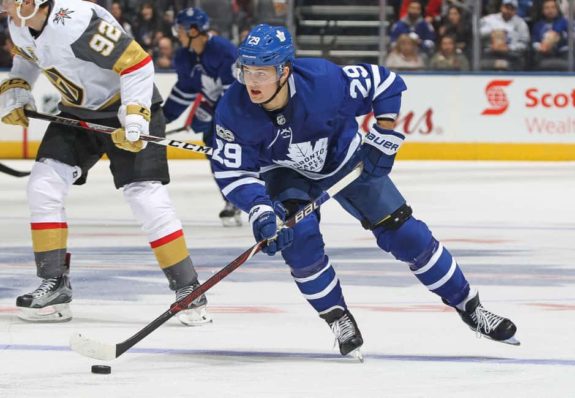 That's not all. For the 22-year-old winger, Dubas also threw in a twenty-year supply of hair care products and a personal guarantee his teammates would no longer call him by any of his current locker room nicknames, "The Chef", "Pippi" (as in Pippi Longstocking) or "Dancing Queen." Plus, for his first game back in Scotiabank Arena, every teammate would have Viking horns attached to their helmets in his honor.
Nylander Negotiations
Nylander and his agent, Lewis Gross, had ideas of their own. In addition to a sweet long-term deal for a bazillion dollars for playing a game and being chartered around the world staying in five-star hotels, he was adamant about having a personal attendant on the bench door to attend to his flowing tresses. He also demanded his first-ever shaving kit for when he begins to grow stubble. In good faith, Gross offered a kit for Dubas, too.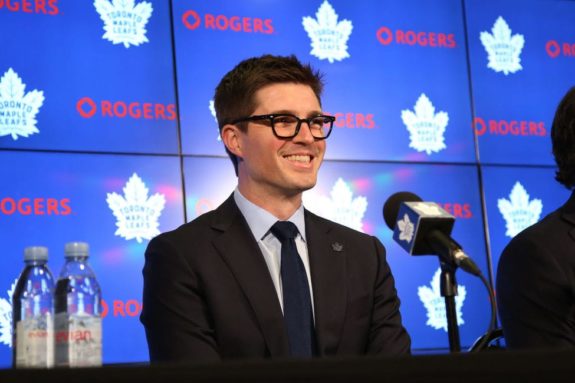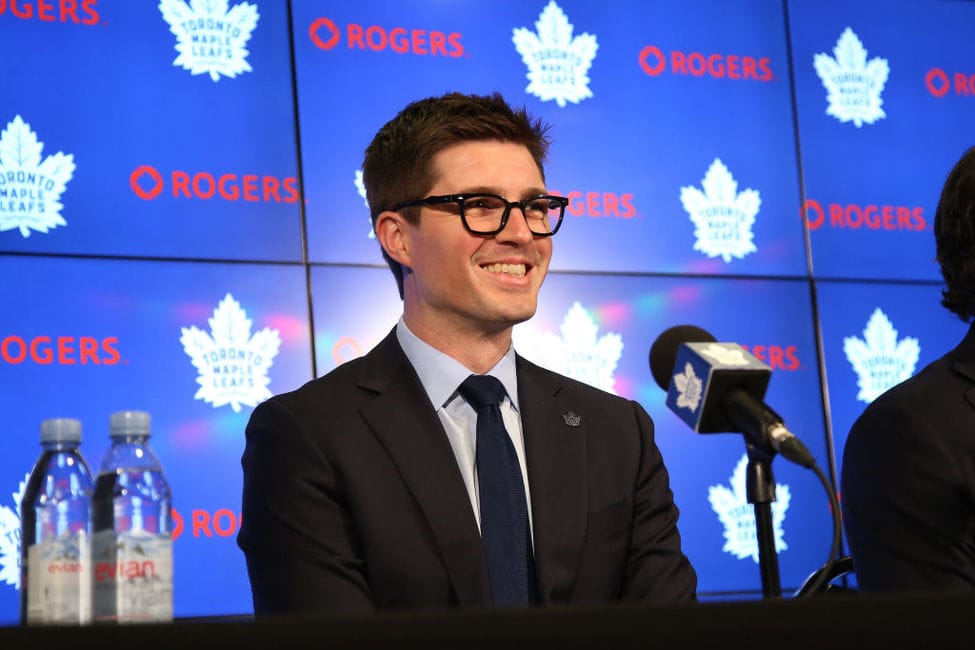 Affecting His Teammates
The frenzy of non-activity and non-news coverage on Nylander's next contract is affecting current Leafs.
Nylander's roommate the last two years, Kasperi Kapanen, has been worrying himself to death. "I'm not going to lie. I've had a couple dreams where he's signed in my sleep and I wake up and it's just a big disappointment", said Kapanen while pacing back and forth in his apartment wearing skates, cutting deep ridges into the engineered wood floor.
The two, both 2014 draft selections, are both the sons of European NHLers who were raised in North America. Their bromance was something special. "I used to hang out with the guy every day," said Kapanen. "I miss picking up his wet bath towels off the floor."
The team has barely managed without Nylander in the lineup, winning only 18 of its first 26 games. They're struggling to outscore their opponents by seven or more goals on a nightly basis. When 2016 No. 1 overall pick Auston Matthews was injured last month, the floor dropped out from the team's offense–they could've used Nylander to maintain three-and four-goal leads. Instead, they barely sqeaked by.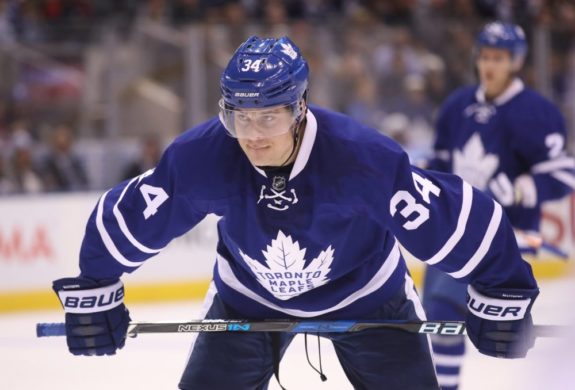 Matthews, like every one of his teammates and every Leaf dating back to Wendel Clark, is ready to put the Nylander contract drama behind him. He revealed that his recent shoulder surgery wasn't the result of a hit from Winnipeg Jets' defenseman Jacob Trouba. Instead it was due to Babcock. Turns out, nearly 8,000 times a day Babs would tap Matthews on the shoulder, asking him if he knew Nylander's whereabouts.
Waiting Patiently for a Nylander Story
When there's a Willy, there's a way. If the Leafs have any hope of winning the Stanley Cup this regular season, they need to find a way to bring Nylander back immediately. 'Black Friday' came and went as did 'Cyber Monday', now we're ready for 'Willy Saturday.'
Let's hope at least one television or radio outlet in Canada will finally cover it.
*Relax. It's satire.
---
Enjoy more 'Off the Crossbar' columns.
---