The Ontario Hockey League Priority Selection is an annual online player draft featuring the future of Major-Junior hockey. Draft-eligible players wait anxiously all season long for this one big day. How exactly does a player prepare for draft day? How do teams prepare? What happens once a team selects a player? How long before these guys end up in the next NHL 18 roster update? This article will answer these important questions and more.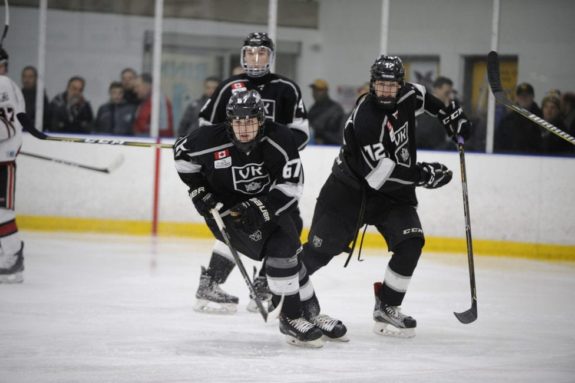 Pre-Draft Player Interviews
A player's character is a major category of the scouting reports filed on draft-eligible prospects. A team not only wants to evaluate the on-ice ability of the talent available but also have an understanding as to how coachable that talent is. For this reason, OHL teams will directly interview players over the phone in the weeks leading up to the draft. More eager or thorough teams may even send email questionnaires out to prospects months in advance. Their goal is to ascertain confidence level and personality. The following questions are taken directly from real OHL pre-draft interviews.
The Questions
1) Do you have interest in playing in the OHL?
2) Have you ever lived away from home?
3) What role do you see yourself in at the OHL level?
4) Who are some other players you know in your current league?
5) What are your strengths and weaknesses as a player?
6) Is there anyone you model your game around?
7) In your current league, who are three players at your position that you think are good?
8) Which goalies do you find tough to play against, or to practice against?
9) Is there height in your family?
10) Have you been to any OHL games?
11) Do you have interest in playing NCAA hockey?
12) Would you report if we draft you?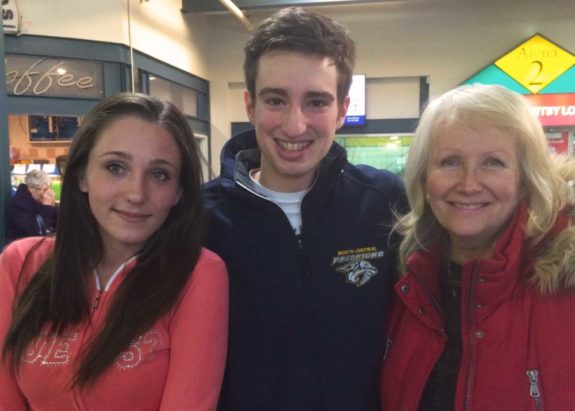 Priority Selection Preview Guide
In the days before the draft, the Ontario Hockey League releases a digital guide to all eligible players. This includes information such as date of birth, current team, height and weight and scoring statistics from the past season. Annually and without fail, this guide and the information it contains become a cause of controversy for players and parents alike. There are two simple explanations for this phenomenon.
Firstly, the league measures heights and weights in the early pre-season, usually at the Toronto Titans Minor-Midget International Prospect Tournament and roughly eight months prior to the release of the OHL Priority Selection Preview Guide. Given these prospects are between the pliable ages of fifteen and sixteen years old, it's not unheard of for a player to add up six-inches of height by the time April comes around.
Second, while the league centrally tracks player scoring in the OMHA, the GTHL does not formally document these statistics. Instead, the league relies upon teams on an individual basis to provide scoring statistics at the end of the year, which results in widely inconsistent recording practices. This lack of regulation in the statistics leads to inflated totals and unintentional misrepresentations in the OHL guide.
With scoring ability and physical size having obvious value in prospect evaluation, no player or their parents want to see these "errors" as they read the annual draft guide. However, teams do not base any draft-day decisions on the information presented in this guide, as they have up-to-date internal notes on the players. The guide is strictly for promotional purposes.
Draft Day
Draft picks in the first round are trade-frozen leading up to draft day, and so teams must pre-submit these selections to the league. This allows high-profile prospects to coordinate interviews and produce media content with their new team for the draft show. First and second-round selections are automatically signed to a contract known as the OHL standard player agreement.
Teams must be thorough in scouting players drafted in these positions as a mandatory commitment is involved. Players selected in rounds three through fifteen are automatically added to their new team's 50-man protected list and invited to rookie orientation camp, but they are not automatically signed. At camp, they will have the first opportunity to impress their new organization and potentially be offered a contract. For those who are not drafted, they will have another opportunity next year in the OHL Under-18 Draft.
From the early hours of the morning, managers, coaches, and player agents work the phones constantly. It's common for a team to contact a player's representation to ensure that their client will report if drafted. While teams may try to secure a commitment and work with a player to achieve a mutual goal, the players may attempt to leverage NCAA commitments and other interest to manipulate the draft. Each player approaches draft day differently. Some prefer to turn off their phone and wait until everything has played out, usually finding a distraction like video games to occupy their attention. Others watch each and every pick live.
As far as EA Sports NHL 18 goes, players will have to wait until they play in their first regular-season OHL game before they're added to the game roster and can check their overall rating!