On this week's edition of the OHL Sunday Seven, we discuss the big trade between the Erie Otters and Sault Ste. Marie Greyhounds. We also look at the recent rise of the Mississauga Steelheads. And when will Ryan McLeod hear his name on draft night?
Personal Reflections of Taylor Raddysh & Jordan Sambrook
We knew this day was coming. When the Erie Otters lost most of their talent from their championship season, we thought this season would be a struggle. The Otters have the third lowest point total as of this writing.
All eyes shifted to Erie to see where veterans Taylor Raddysh, Jordan Sambrook and others would go. They were both dealt to the Sault Ste. Marie Greyhounds on Saturday.
I've got plenty of stories on each player I could share with you. I think the thing that will always stick out though with Raddysh was the nickname he had for me.
On many nights, I would enter Erie Insurance Arena in the traditional back door so I could head to the media room. Some of the Otters were playing soccer or doing some sort of warming up in the hallway. As I walk by them, I hear this voice (or sometimes voices) yell out "CBJ." I just kept walking but would get a little smile on my face.
Raddysh was one of those voices. I was "CBJ" to him. They knew that I also covered the Columbus Blue Jackets. They had fun with it. It made me in a sense feel like I was at home. That's the kind of person Raddysh is. He is a pro in every sense of the word and was always wonderful when I needed an interview. He had the right balance of having fun and being a professional.
Sambrook is one of the most respectful players I have ever dealt with. No matter if the team won handily or lost, he was always there if needed. His answers were always thorough and it made our jobs easier. When no one else was available to speak, he was.
Their character shows what the Otters are about. Both players were truly an honor to cover. We at the Hockey Writers wish nothing but the best to Taylor and Jordan in their careers.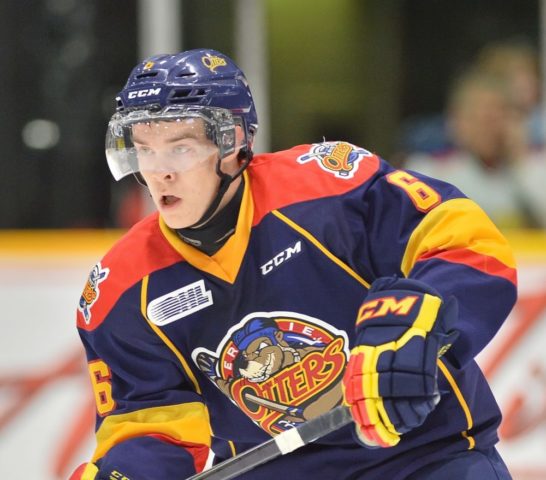 Dave Brown Made a Hard Trade
Trading cornerstone players is never easy. Just ask general manager Dave Brown. I asked him after the trade how hard it was to make the deal from an emotional standpoint. He said it was very hard.
We must never forget there is a human element to the game of hockey. Brown had invested time and effort into these player's lives. If you want a big reason Raddysh, Sambrook are who they are and why the Otters are a great franchise, look at Brown. He is highly regarded in the OHL and in the hockey world.
Brown knew he needed to make the deal, but understood how hard it would be on certain players. He specifically mentioned Kyle Maksimovich and Owen Headrick. It's never easy seeing some of your best friends going to a different team after celebrating a championship together.
Brown said that he and Raddysh talked leading up to the trade. The main topic of conversation centered around not being used to selling because of the previous teams the Otters had. Brown acted more as a caring father in this case making sure Raddysh knew what was going on. GM's sometimes don't get enough credit for the way they handle their players. Brown deserves credit for the way he handled this situation. It was a hard trade to make given how much they invested, but it was all handled the right way.
What Are the Greyhounds Really Getting?
This one is easy. In Raddysh, the Greyhounds get perhaps the best player available on the trade market. He's a top winger who averages over a point per game and gives a major boost to an already good power play.
In Sambrook, the Greyhounds get an offensive defenseman who can quarterback a power play. He can also shut down the opposition as shown by his play this season on a weaker team.
This trade makes the Greyhounds the overwhelming favorites to come out of the OHL.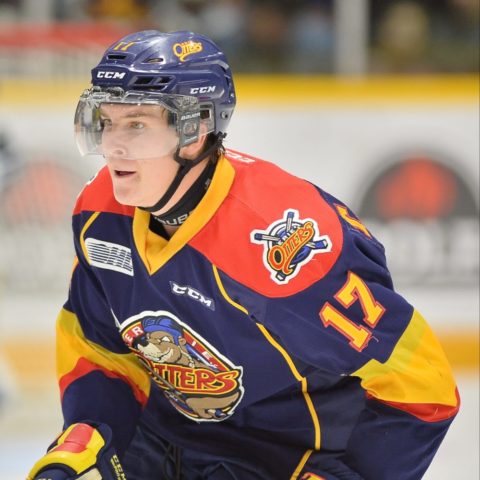 Niagara Quietly Winning
While all the attention in the East goes to Hamilton and Kingston for their play and recent trades, don't ignore what the Niagara Ice Dogs are doing. They are third in the East just two points behind Barrie for the division lead.
The Ice Dogs have won five in a row thanks in large part to an extended home stand. They play their next three at home and four of their next five. Their only road game is a quick trip to Erie.
Given that one of their opponents in this stretch is Barrie, it's not far-fetched to think they could take over the division lead if they take care of business. Why have they been successful of late?
Meet Ben Jones. The Vegas prospect is on a 10-game point streak with 17 points in that span. Jones been everything to the Ice Dogs of late. He's winning key faceoffs. He's producing points at a rapid rate.
Kirill Maksimov has 24 goals to lead Niagara while draft prospect Akil Thomas has 11-30-41 in 37 games. They're not expected to make much noise in the trade market but they are a dangerous team that will give someone fits later in the playoffs.
Mississauga on the Rise
Owen Tippett is back in full force. The Panthers prospect single handily broke the Greyhounds winning streak by scoring a hat trick in regulation and the game winner in the shootout.
Tippett has eight goals in his last four games and has three consecutive games of at least three points. The Steelheads dominated the Kitchener Rangers 6-2 in their last game.
I asked Tippett after their game in Erie if they can make a huge move in the second half. He of course said yes and believes their best hockey is ahead of them. I don't think Mississauga is done with trades either.
Steelheads Making a Move?
In speaking with coach/GM James Richmond after their game in Erie, I believe the Steelheads have a move or two up their sleeves. Richmond acknowledged that they want to add "a couple more pieces" before the deadline.
When asked how busy he's been, Richmond said his phone has gone off basically non-stop. He made a hard trade acquiring overage-player Mathieu Foget. Foget has fit right in and given the Steelheads another offensive dimension in their game. They also got draft picks out of that trade. Richmond said those could be put to use if the right trade offer comes up.
#OHL MISS/ER: @OHLSteelheads Mathieu Foget earns 3 points in his first game with new squad, first multipoint game since November 19. 5th career 3+ point game with the other four all coming last year. 7 points in 5 career games against Erie.

— Geoffrey Brandow (@GeoffreyBrandow) January 4, 2018
Thoughts on Ryan McLeod
I ranked McLeod second on my list of OHL draft-eligible players. In watching him live, he solidified his place behind Andrei Svechnikov.
McLeod has size and speed. He also has the advantage of his brother Michael McLeod to get advice from. Ryan acknowledged that has made his draft year easier on him knowing what to expect throughout the season.
I asked Ryan two questions. Who was the better McLeod? And why should a team draft you?
"I like to think I'm the better player," Ryan said with a big smile on his face. And as for why someone should draft him? "6-2, over 200. Skate like an NHL player." He said that with a straight face. He believes in his talent and what he can bring to the table. He can score and make good passes. Expect to hear his name called in the first round.
See you next week.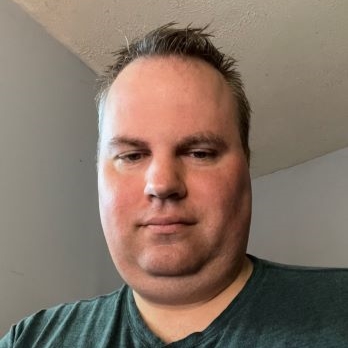 I am a fully credentialed writer who covers the Columbus Blue Jackets, Cleveland Monsters and Erie Otters as well as the Ontario Hockey League and NHL Draft. The 2022-23 season will mark nine seasons with the Hockey Writers. I am also the site's Credentials Manager. Please take note of the updated Twitter handle: @mark_scheig.