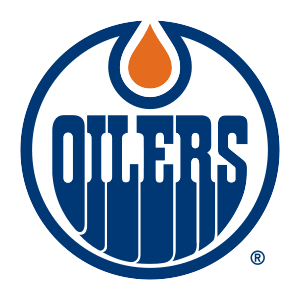 HBO's 24/7: the road to the NHL's Winter Classic has been wildly popular over the past two years, first with the Capitals and Penguins, and
then this year's addition involving the Rangers and Flyers. The 4-part documentary takes fans behind the scenes of professional hockey teams, in the locker room, at the players houses, in the gym and on the ice. The series has whetted many people's appetites to being able to get a close-up view of what happens in the everyday lives of their favorite players and teams. It provides an in-depth look the ups and downs as life as a hockey player. It digs into our curiosity and fascination with "reality TV", to see people as they really are, unfiltered and unscripted.
Canadian production company Aquila Production decided to delve in the reality game themselves, following the Edmonton Oilers behind the scenes as they continue their rebuilding process. The show has been very successful, and despite not having the big dollars like HBO, it's been extremely well put together, and unlike 24/7 which only shows the weeks leading up to the Winter Classic, Oil Change goes through the pre-season as well as the regular season itself. It showed training camp, including the difficulty for the coaches and players getting cut and making cuts. Also unlike the 24/7 series, the episodes of Oil Change airs more accessible channels TSN, Sportsnet and CityTV. Full episodes can also be viewed right on the Oilers website.
The show has many similarities to 24/7, with cameras interviewing players right in their hotel rooms on the road, with their kids and celebrating the holidays. The obscenities are all beeped out, which makes Oil Change much more family friendly. It may not be as high profile as HBO's road to the winter classic, but it's just as detailed, just as entertaining and definitely worth watching for every Oilers fan and hockey fan alike.
Oilers News and Notes
The injury bug continues to bite for the Oilers, as the struggling team lost leading scorer Jordan Eberle to a knee injury during Saturday's loss to the Dallas Stars. There's no immediate details on Eberle's injury, but it's certainly not what the team needed to hear. They're already without Ryan Nugent-Hopkins, Tom Gilbert and Ryan Whitney. The good news for the Oilers is that they're finally returning home from their lengthy road trip, and could certainly use some support in the friendly confines of Rexall Place. Edmonton won just one game on the 7 game trip, and have dropped 3 straight. The Devils are town on Tuesday night, followed by the Ducks and Kings later in the week.