With COVID-19 forcing the league's hands in shuffling the divisions, the Oilers find themselves in a tough North Division, full of teams who saw significant improvements over the offseason. The Oilers are going to need a much bigger effort from other members of their team not named Leon Draisaitl and Connor McDavid to remain competitive. Edmonton will need to rely on their younger core to fill roles and help carry some of the load that their elite superstars are burdened with, in order for the team to find success in this unprecedented season.
Ethan Bear
There is already a glaring need defensively for the Oilers and the season-ending injury to Oscar Klefbom did not help the situation. This leaves them thinner than they would have liked in the back end and has thrust 23-year-old Ethan Bear to eat up a large portion of Klefbom's minutes.
Related: The Oilers Have Options to Stabilize Their Goaltending Situation
Bear is now paired alongside Darnell Nurse as the team's top-two defensemen this season and will need to build on his solid 2019-20 campaign. He put up 21 points last season with a minus-four rating while appearing in 71 games for the Oilers, averaging just under 22 minutes of ice time. Bear will also find himself with penalty kill duties and will be relied upon heavily, especially when Kris Russell is not in the lineup.
With Klefbom averaging over 25 minutes of ice time last season, the Oilers will surely look to Bear to take the bulk of those minutes. He is a good skater and, although he does have offensive upside, should be able to make a strong impact defensively and establish himself as one of the better young two-way blueliners in the league.
Kailer Yamamoto
The former first-round selection is entering his fourth NHL season although none of the previous three have seen him play more than 27 games. He made a statement towards the end of last season when he was recalled to flank Leon Draisaitl. He operated at nearly a point-per-game pace scoring 26 points in those 27 games while averaging 17:03 of time on ice.
Edmonton Oilers Point Leaders at the End of the 2019-20 Regular Season
| | | | |
| --- | --- | --- | --- |
| Player | Goals | Assists | Points |
| Leon Draisaitl | 43 | 67 | 110 |
| Connor McDavid | 34 | 63 | 97 |
| Ryan Nugent-Hopkins | 22 | 39 | 61 |
| Zack Kassian | 15 | 19 | 34 |
| Oscar Klefbom | 5 | 29 | 34 |
| Darnell Nurse | 5 | 28 | 33 |
| James Neal | 19 | 12 | 31 |
| Kailer Yamamoto | 11 | 15 | 26 |
| Alex Chiasson | 11 | 13 | 24 |
| Josh Archibald | 12 | 9 | 21 |
| Ethan Bear | 5 | 16 | 21 |
There is a 36-point difference between the second-highest scorer to the third-highest scorer and a 27-point difference between the third-highest scorer and the fourth-highest scorer.
Yamamoto was eighth on the team in points last season and with Klefbom out for the year, there are a lot of points that need to be accounted for, and Yamamoto will be relied upon to make up the gap.
Related: Oilers Weekly: Inconsistent Play, Goalie Carousel & COVID-19
The team lacked secondary scoring last season with a significant divide in point production from their top-three scorers and the remaining players. Yamamoto should at least be able to replicate what he was doing last season and although he is not being featured on either of the team's power-play units, it may not be long until he finds his way onto the second unit.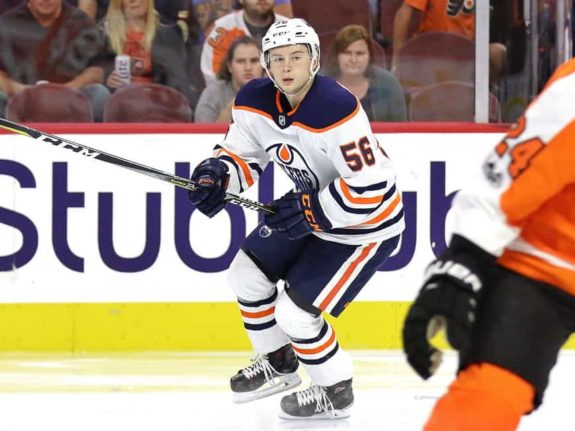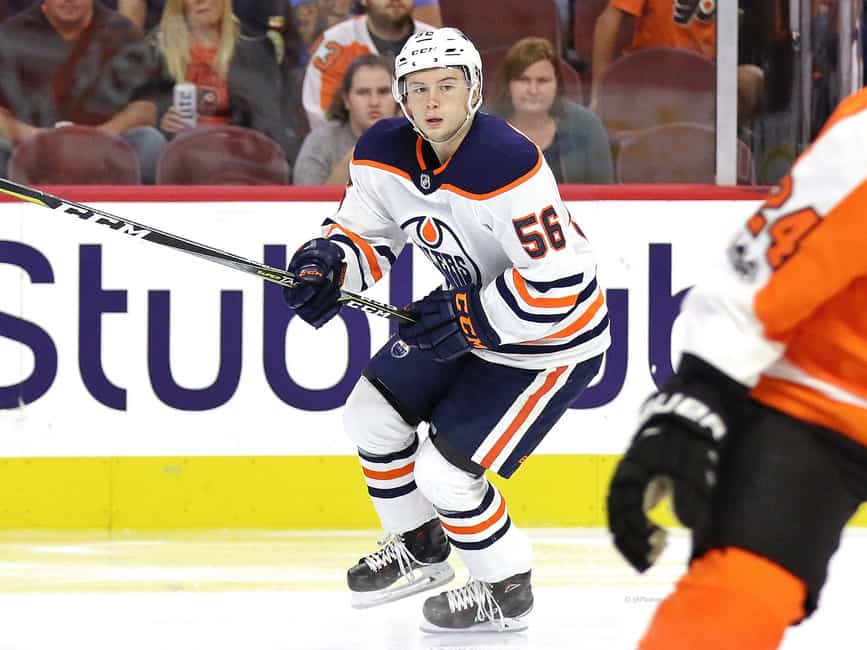 With an extra year of experience under his belt and being more familiar with the NHL and Draisaitl as a linemate, he should flourish and become a staple as a highly effective scoring threat. He should get a lot of opportunity in the team's top-six forward group and will need to be that secondary scorer, as teams in the North Division plan to shut down the McDavid and Draisaitl duo.
Jesse Puljujarvi
This is a big year for the Finnish forward who left the Oilers organization after being selected fourth overall in the 2016 NHL Draft. Ken Holland opted to bring back the winger to the NHL stage after Puljujarvi enjoyed a solid season in the Liiga posting 53 points in 56 games played last year.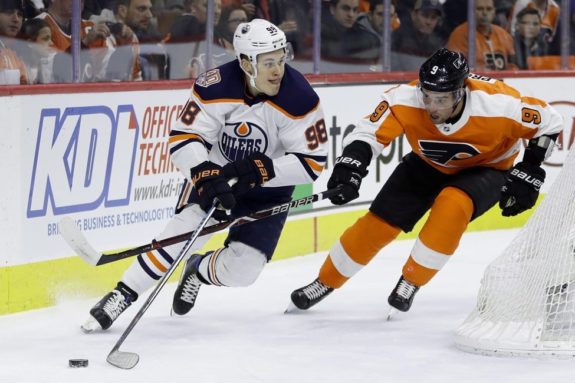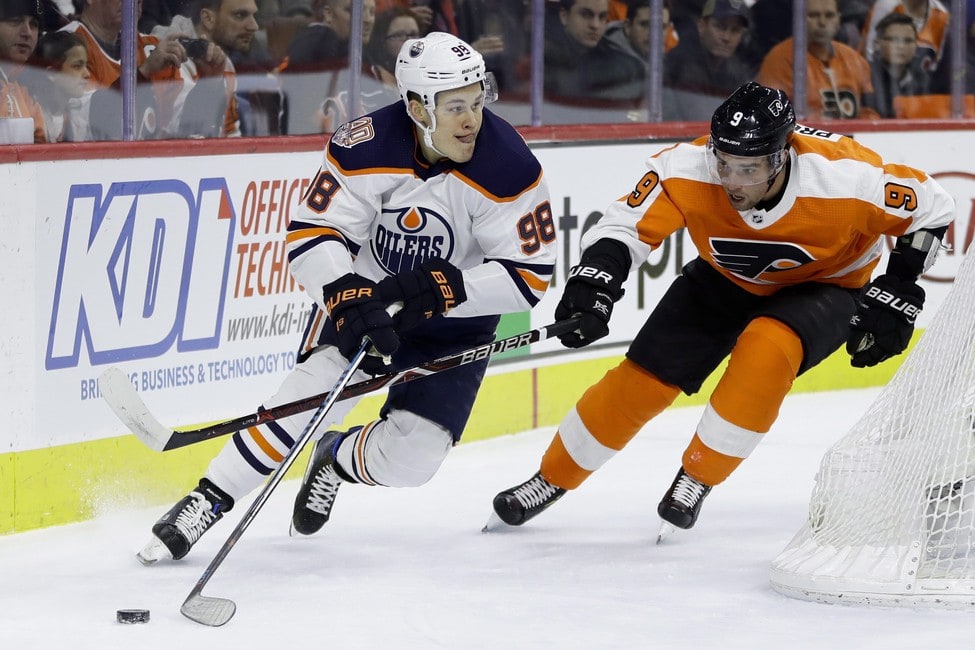 There is hope that he has matured and improved his game enough to produce at the NHL level. Puljujarvi did not have much success in his first three seasons as an Oiler, and the lack of development and opportunity may have pushed him to play elsewhere.
Jesse Puljujarvi's Point Totals Over His Last Five Seasons
| | | | |
| --- | --- | --- | --- |
| Season | League | Games Played | Points |
| 2015-16 (Undrafted) | Liiga | 50 | 28 |
| 2016-17 (Rookie) | NHL | 28 | 8 |
| 2017-18 | NHL | 65 | 20 |
| 2018-19 | NHL | 46 | 9 |
| 2019-20 | Liiga | 56 | 53 |
Jesse Puljujarvi has put up 37 points in 139 games played at the NHL level since being drafted.
At still only 22 years of age, the Finn should be ready to make a leap this season, although he has mostly been featured on the team's third line and second power-play unit. With the Oilers being a team built to score goals, Puljujarvi is another player that will need to provide the team with depth scoring alongside Yamamoto to help carry some of the load offensively.
There is also the possibility that Puljujarvi can find his way onto the top line flanking McDavid. That right-wing spot is currently being held by Zack Kassian, but with the team struggling through their first few games of this new campaign, changes may be imminent in order to find some offense. Entering his fourth season at the NHL level, there is pressure for Puljujarvi to perform at a high level and will be an essential part of the team that will need contributions up and down their lineup.
Breaking Free
These players will need to play significant minutes and have high expectations no matter what role they are in. In order for the team to overcome their lack of goaltending and defense, their forwards will need to be firing on all cylinders. Similarly, the blue line will need someone to step up in Klefbom's absence and contribute at a high level. These young Oilers will have to break out of their shells and carry bigger loads to help the team find success this season.
---
---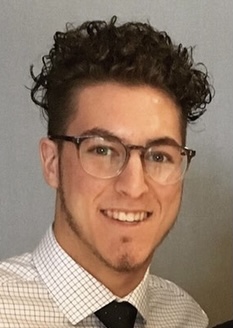 I am a graduate of Seneca Colleges Civil Engineering Technology Program and have turned my obsession for sports into a lifestyle. I have been covering the Edmonton Oilers here on The Hockey Writers since 2019. I love fantasy sports, collecting sports memorabilia and listening to classic rock with a cold one or a coffee in my hand.