After the Colorado Avalanche's first of many California road trips this season, there are some positives and negatives to take into consideration. They split each series against the Los Angeles Kings and Anaheim Ducks, and although they gained four points on the trip, the sentiment seems to be that they can be better. However, following the performances, the most positive thing to take away from it all was the emergence of Bowen Byram.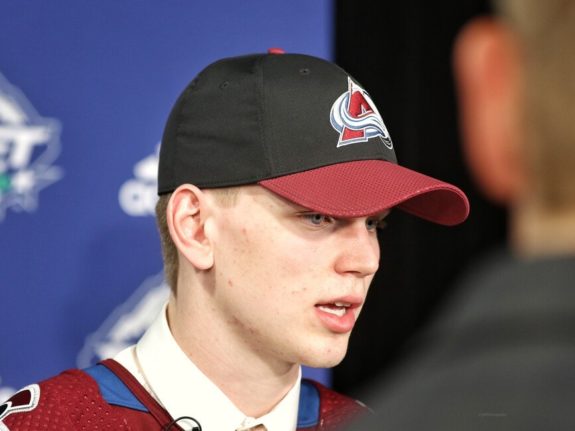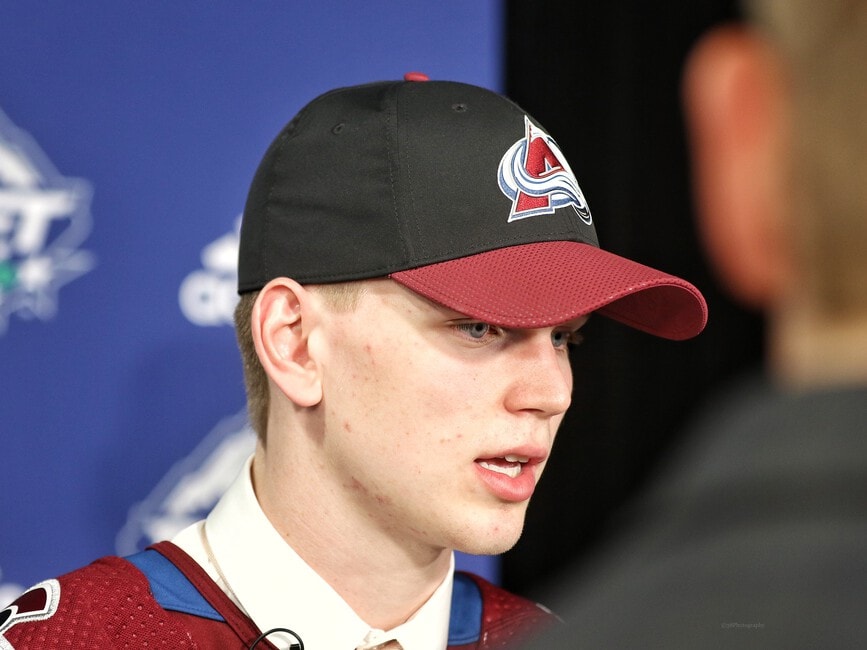 Last week I wrote a piece detailing why the young defenseman needs to be a fixture in the lineup, and over the three games he played over the weekend he has already proved why he deserves to stay in the NHL.  
Finding His Footing
In the former fourth-overall pick's first-ever NHL game, head coach Jared Bednar decided to dress seven defensemen. This would alleviate some pressure from the 19-year-old, and ensure he wasn't left too exposed. He was listed as the seventh defenseman in that matchup against the Kings and he saw a lot of different looks with different partners. 
The common juggling of a lineup that comes with having seven defensemen can prove to be difficult at times. Each player has to be sharp because they play with someone new almost every shift. To put a fresh rookie in this situation can be extremely tough because a coach should want to make his time adjusting to the NHL easier, but this makes it more challenging. 
Byram didn't necessarily step up to the challenge, either. He seemed nervous with the puck, almost as if he didn't want it at times, which is perfectly normal for a rookie coming in. However, with how great he performed at the World Juniors, you would expect to see more confidence in his game.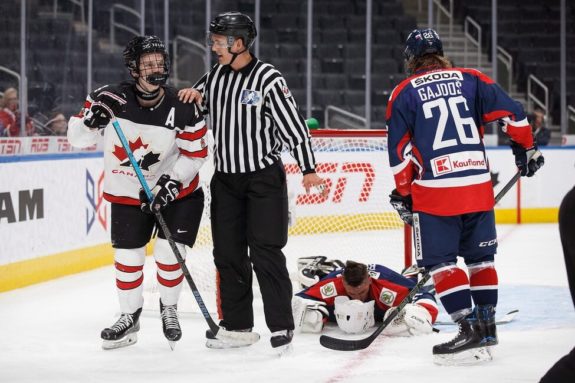 The game did not start off too well for him. He took a holding penalty against Anze Kopitar in his second-ever shift. However, later in the same period, he did find some success against the Kings when he was put alongside the top line and Cale Makar as they had maintained good zone pressure. Byram wasn't bad by any means, but he wasn't great, either. 
He only played over 11 minutes of ice time in the loss, and there was definitely more to give. It seemed as if he was having difficulty finding his footing in his first game, but this doesn't come across as if this would be the expectations for the rest of the season. 
Breakout Game 
The former Vancouver Giant's second game in the league was a lot better than the first, to say the least. From puck drop, there was noticeable confidence in his game. He was jumping in on rushes, backchecking efficiently, and moving the puck well. 
It also seemed as if Bednar had a lot more trust in him this time around; including bumping him out of the seventh defenseman spot and playing him in overtime. The Cranbrook, B.C. native even took the spot of Devon Toews on the second power-play unit at times, which allowed him to show off the offensive talent he has been praised for throughout his junior career. 
The 19-year-old also found his first-ever NHL point in this game against the Ducks. After a great forecheck by Mikko Rantanen that ended up with him retrieving the puck, he sent it to a streaking Byram at the blue line. The former World Junior gold medalist then made a nice move at the half-wall to create space and a passing lane. He then threaded the needle, through Ducks defenseman Hampus Lindholm's legs, back to Rantanen who buried it into a wide-open net to register his first NHL point.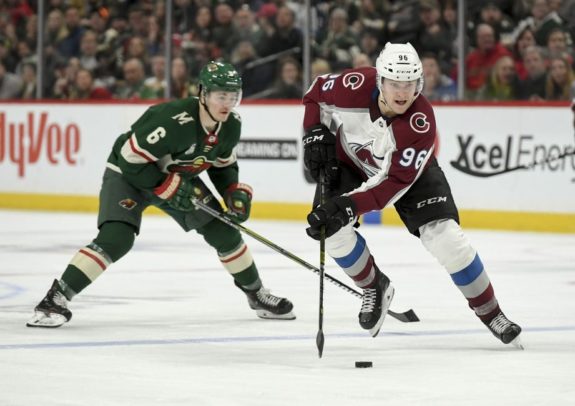 It was clear as day that Byram felt more energized and comfortable in this game, even making a great defensive effort to preserve the Colorado lead in the first. He looked more like the player everyone saw at the World Juniors. The Avalanche had to be pleased with his performance this past Friday night, and they should expect to see this Byram throughout the rest of the season.
Showing to Be Capable 
By Game 3, Byram was fully immersed in the lineup. His second game was so good, Bednar decided to give him a shot in the top-four playing alongside Samuel Girard. In this matchup, he didn't necessarily fill up the stat sheet and the Avalanche lost, so it may seem bad from an outside perspective. However, Byram was not to blame for this loss. He was doing all the right things defensively, and even trying to do the same offensively. 
By this point, he had also fully gained the trust of Bednar as he was put on in the 6-on-5 situation and logged over 18 minutes of ice time, which is his career high. He has shown that he is capable of playing in this Avalanche lineup, whether that be on the third pair or even in the top four. Nonetheless, he is ready and he should be here to stay. 
Late Monday night, Colorado sent Byram to the taxi squad. However, as I'm writing this it is unknown why this move was made. It could strictly be for cap purposes, or perhaps Erik Johnson is ready to go for the Avalanche's next game against the San Jose Sharks. Regardless, if Byram keeps this play up, don't expect him to be there for long. 
---
---
My name is Ilyas, I'm 18-years-old, I was raised in Toronto, and currently enrolled in the Ryerson School of Journalism. I cover the Colorado Avalanche here at The Hockey Writers.