Philipp Grubauer showed up early, and Gabriel Landeskog delivered late.
The Colorado Avalanche got 36 saves from Grubauer – including 18 in the first period – and Landeskog notched the game-winner just 1:38 into overtime to lift the Avs to a 3-2 win over the Anaheim Ducks on Friday. The goal came on Colorado's only possession of the extra period.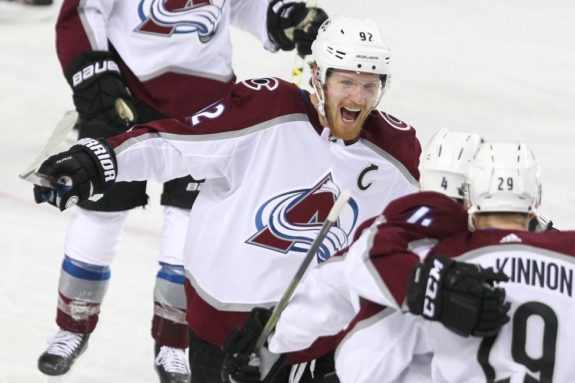 The Avalanche and Ducks continued their recent trend of tight contests. In their nine games over the past three seasons, five of them were decided by one goal – including three that went to overtime. Of the other four games, three of those were two-goal games that ended with an empty-netter.
Grubauer, Gibson Set Early Tone
This game was no different, and it was because of the goaltenders. While Grubauer was sharp most of the night – he was solved by Hampus Lindholm early in the third and Adam Henrique midway through the third – so was Anaheim netminder John Gibson.
Gibson was his usual sparkling self against the Avs, stopping 29 shots – including a penalty shot from Nathan MacKinnon in the third. Entering Friday's game, Gibson was 7-3 against Colorado in his career with a .935 save percentage and a 1.98 goals-against average. He stopped 29 shots in the loss, but it was an errant pass that sealed his fate.
Gibson tried a clearing attempt from his own slot, but the pass was picked off by Cale Makar near center ice. The second-year defenseman and Landeskog broke into the zone, and Gibson recovered to make the first save on Makar's pass to the Avs captain. Landeskog stayed with it, though, and knocked in the winner with a wraparound on the right post.
The win lifted Colorado to 3-2-0 on the season, and put them at 2-1-0 on the current four-game Southern California road trip.
Colorado Rookie Byram Arrives
Colorado's Bowen Byram had a shaky first couple of shifts in his NHL debut before settling in during Thursday's loss to the Los Angeles Kings. He must have left those nerves at the Staples Center.
The 19-year-old defenseman looked comfortable and engaged from his first shift on Friday, and picked up a spectacular assist for a go-ahead goal in the third.
---
Latest Avalanche Content:
---
It was his first career point – he assisted on Mikko Rantanen's third-period goal with a pass between the legs of Anaheim defender Hampus Lindholm. As great as the pass was, it wasn't even his best play of the game – he also made a cool-headed defensive play that preserved Colorado's first-period lead. Midway through the first period, Grubauer made a sprawling save on Jakob Silfverberg, and then got a piece of Silfverberg's rebound attempt.
But the puck trickled through and was heading for the goal line, where Byram calmly scooped it away with a backhand and took it behind the net to safety. It was a heady play for any defenseman, let alone a 19-year-old just midway through his fourth period of NHL experience.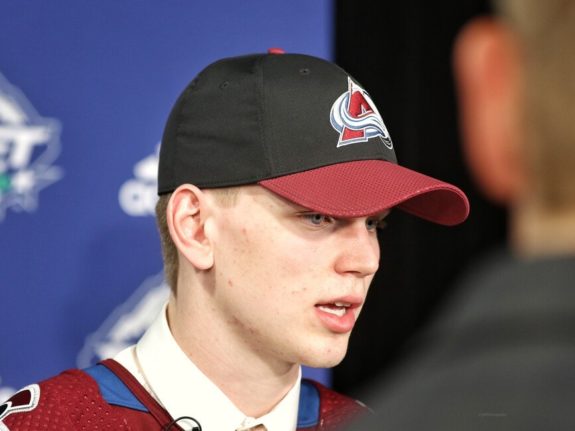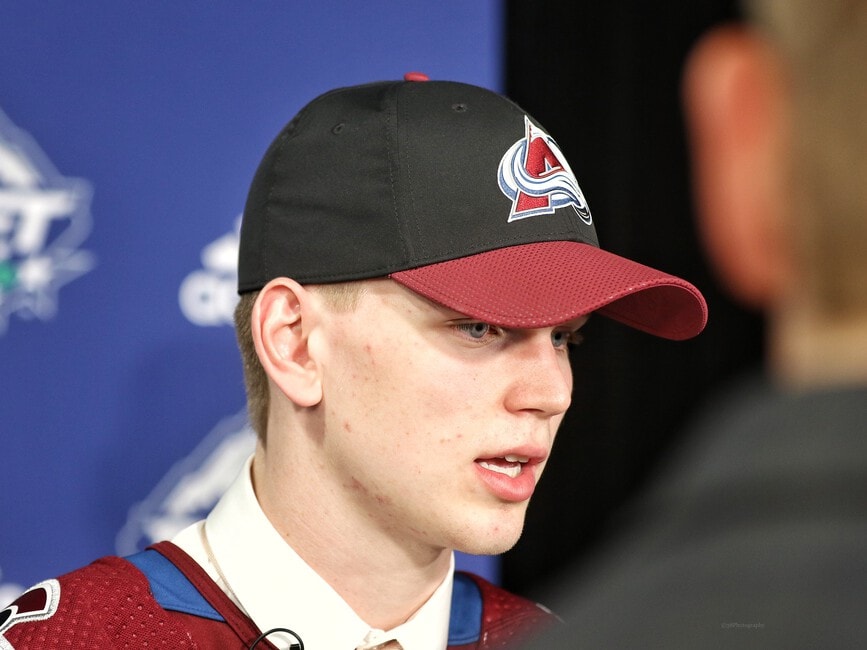 The quick start is a bit reminiscent of Makar, who scored a goal in the first period of his first NHL game. Byram wasn't that lucky, but he looked like he'd been around longer than one game from his first shift in Friday's win. Byram logged 14:24 of ice time and had four shots on goal in the victory.
Colorado has scored a power-play goal in every game this season, but has really struggled at 5-on-5. Of their 17 goals in the campaign, 10 have come with the man advantage – including the first Avalanche goal on Friday. That came from Joonas Donskoi on Samuel Girard's fifth assist of the season. The Avalanche have scored first in every one of their games this season.
The three goals on Friday were somewhat of an offensive explosion for Colorado compared to last season. The Avs managed only six goals in three games against Anaheim in 2019-20. The Avalanche take on the Ducks again on Sunday to wrap up their four-game road trip in California.
---
---
Lifelong storyteller and experienced hockey reporter that has covered everything from major juniors to the NHL. Worked for various newspapers across Minnesota and North Dakota, and now covering the Colorado Avalanche for THW.