Bouchard, if he sticks with the big club, or Andrej Sekera, assuming he returns this season. Maybe prospect Ethan Bear is up to the task. The only certainty about the in-house options is that they're unpredictable.
Horror movie watchers may shudder at the memory of Drew Barrymore answering the phone in the opening scene of Scream, but Oiler fans will be more frightened if they discover general manager Peter Chiarelli is not working the phones to take a stab at a deal for a defenseman.
2. Instability at Right Wing
It's been a real roller coaster ride on the right side for the Oilers and the team can only hope it doesn't turn into a house of horrors.
Ty Rattie, who played well down the stretch last season with McDavid, is out with an injury. He scored a goal and an assist in five games before getting hurt. He remains a first-line option when healthy but that says more about Edmonton's right-wingers than it does about Rattie.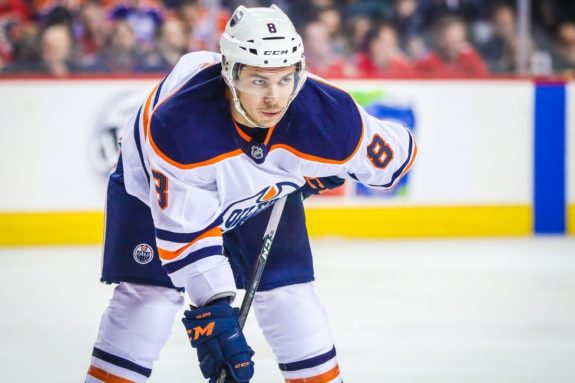 Kailer Yamamoto, who inherited the spot, riding shotgun with McDavid and Ryan Nugent-Hopkins after Rattie was injured, has two points through 10 games and is a minus-3. Jesse Puljujarvi, the Oilers' fourth overall selection in the 2016 NHL Entry Draft, has just one point in seven contests and has been a healthy scratch over the last three games. Could he be playing for the Bakersfield Condors of the American Hockey League (AHL) soon?
Yes, where the Oilers' top-end talent have failed, some unlikely players have picked up the slack. Tobias Rieder, who can play both wings, has played up and down the lineup, more recently on the second line with fellow German, Leon Draisaitl. He has five points and has proven to be an effective penalty-killer.
Alex Chiasson has also impressed. He joined the Oilers on a professional tryout and sat in the press box to start the season, but in his five games in the lineup, he's been full value, collecting three goals and delivering some big hits along the way. The winger, who won a Stanley Cup with the Washington Capitals last season, has also seen time on the second line.
Related: Alex Chiasson: Everyman's Player
Adding to the uncertainty on the right wing is Zack Kassian, whose agent has inquired about trade options for the former Vancouver Canuck. He has been inconsistent in a fourth-line role and his $1.95-million salary this and next season will make him difficult to move.
Centres Draisaitl and Ryan Strome can also play right wing, although head coach Todd McLellan would presumably prefer to keep them stationed at the face-off dot. Outside help, in the form of a trade, may be necessary but it's more likely that the Oilers can find solutions on their existing roster, which also includes Drake Caggiula and Cooper Marody as possible right wing options.
As the season progresses, fans will be hoping the Oilers can exorcise any demons they have on the right side of the rink.
3. Injury to a Key Player
There's an eerie spot in the minds of all Oilers fans that they try not to think of. No chainsaw massacre can spook the team's boosters more than the thought of an injury to a key player.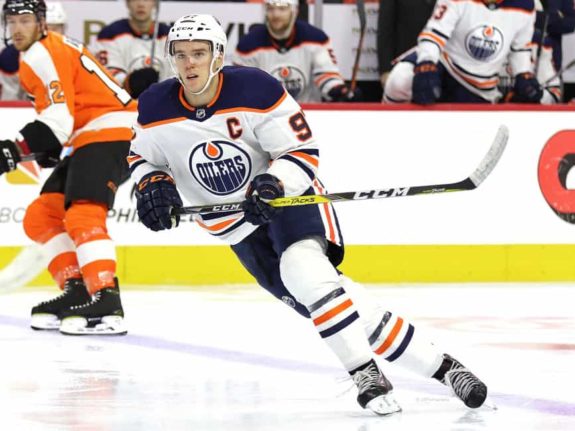 We know who these players are. They are as obvious as a last-minute lunge from a psycho killer at the end of a scary movie. A significant injury to starting goalie Cam Talbot, Klefbom or … gasp! … McDavid would petrify Oiler fans. It would be the nightmare on 104th street.