Edmonton Oilers General Manager Craig MacTavish has been very transparent about the plans to improve his team, and there are likely some changes on the horizon for his franchise.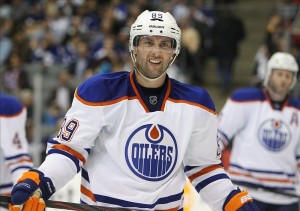 "I'm motivated to do something for this current roster. I definitely want to keep an eye on the future. We want to add at least a big piece with that first pick but after that am open-minded to do anything. We need to make improvements on present roster. We need to preserve what we've built to this point, but add something to help this current roster."- Craig MacTavish (Edmonton Journal)
The Oilers want to upgrade their defense, and are looking toward a trade to help that along. The Phoenix Coyotes Keith Yandle is an interesting option. Yandle is signed through 2016, making just over $5 million dollars annually. Sam Gagner is an interesting name who could possible be on the move. He's a restricted free agent this summer, and the two sides have not yet agreed to a contract extension. The Oilers have said they would like to keep Gagner, but the are far apart on a new contract and he would likely fetch a solid return if traded.
 "There are a lot of reasons we want to get Sam on long-term contract. He's a homegrown draft-and-develop. There is a price point too, but I really like the player. I think that he's definitely a big part of the solution, hope we can get a deal done." (Edmonton Journal)
Captain Shawn Horcoff is more likely to cut ties with the Oilers. He's got two years left on his current deal, and there's a chance the Oilers could package the 32 year-old with other pieces. Edmonton holds the seventh overall pick in the draft on Sunday, and are willing to move up or down, if the deal is right. This year's draft is thought to be very deep, and there are plenty of great players available in the top 10.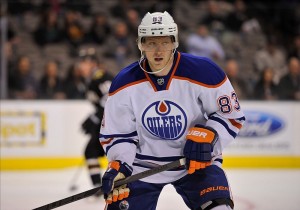 In regards to goaltending, MacTavish is still active in looking to improve the position. The goaltending market is ripe this summer, with veteran guys like Roberto Luongo, Ryan Miller, Mike Smith, Jaroslav Halak and Ilya Bryzgalov all available.
 "Devan [Dubnyk] is definitely deserving of opportunity to keep his path going north. Was I in on [Jonathan] Bernier? I was thinking I was, I thought at the end of the day it might be difficult, but we definitely need a goalie and he's a guy who would have fit." (Edmonton Journal)
Ales Hemsky is the other guy who's probably played his last game in Edmonton. He will be  a UFA after next season, and he could be a good fit on a lot of teams. MacTavish feels that he can improve his team through trade, and he definitely has the assets to do so. The draft in New Jersey may be one of the most interesting ones yet, and the Oilers could be right in the middle of it.
Marcy, a former hockey player, is a hockey correspondent on CTV News and TSN radio. She began her career as a Sports Journalist in 2009 and has been part of The Hockey Writers since 2010, where she is currently a senior writer and editor.