As the free agency market inches closer and closer, the question still remains for the New York Islanders: who will get starting duties for the 2013-14 season? Since their elimination from the Stanley Cup Playoffs in May, the need for a goaltender has left the Islanders, and their fans, with a void waiting to be filled.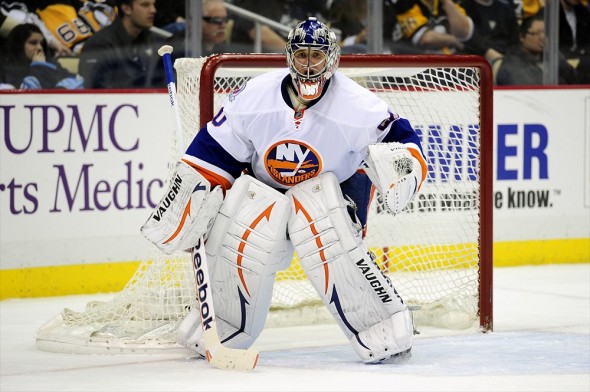 Talks between Evgeni Nabokov and the Islanders have come to a standstill, and the soon to be 38-year old netminder will be testing free agent waters come July 5th. It's no question Nabokov has lost his edge and is no longer of starting goaltender caliber. Although Nabokov did play a key role in the Isles success this past season, his overall GAA (2.50) and SV% (.910) during the regular season, and his very poor playoff performance (4.44, .842 respectively), only solidified the fact that backup duty will be in his near future…on this team or another.
According to a tweet from Brian Compton yesterday, there are three goalies on the market who are realistic and legitimate options to find their way onto the Islanders roster: Mike Smith, Jaroslav Halak , and Jonas Hiller.
Halak, Hiller, Mike Smith are the most likely. RT @Spin_20 Who are legitimate options either to play with Nabokov or to replace him? #Isles

— Brian Compton (@BComptonNHL) June 27, 2013
Of course, they are just a few of the vast pool of goaltenders on the market this summer, but to say the Isles are contenders for all of them would be a bit of a stretch to say the least.
Who's Out of the Picture?
Ryan Miller:
A lot of people are in the Ryan Miller camp, which is understandable. He's obviously a proven goalie with veteran qualities. He's on a team that's in full rebuild mode, hasn't had any help in front of him, and still has at least a few years left of being a top netminder. He seemed to shut down a bit towards this end of the shortened season, but he would still be a solid upgrade on the Island.
However, he would come at a price. He not only would Miller want a hefty contract, but Buffalo may want a prospect or two. Considering Miller is not a free agent, the Sabres would most likely want more than the Islanders would be willing to give up, so don't put too much weight on the thought of a Ryan Miller appearance in Nassau.
Tim Thomas:
It was the move heard 'round the hockey world last season. It raised eyebrows but for only so long. A strategic move made by GM Garth Snow to keep the Islanders head above the ever so strange salary cap floor. Nothing more, nothing less.
Considering Tim Thomas took a voluntary year off from the game for personal reasons, hit his career peak, and is not getting any younger, it's another option the Isles probably haven't even considered…nor will they. I don't know what's in store for Thomas' future, but I do know he does not have one on Long Island.
Jaroslav Halak:
Jaroslav Halak would be a great addition to the Islanders, but I don't see this being a feasible option for both sides. After speaking with Bill Sunshine, he mentioned how the St. Louis Blues are looking to win now later than later. What the Islanders would offer wouldn't fit their plan, and the Islanders won't give up too much with such an open market.
Roberto Luongo:
The murmurs that started it all this off season. Would the Isles send Rick DiPietro to the Vancouver Canucks (whom the Canucks would use a buyout on), and in return, receive Roberto Luongo and his hefty contract? Well for what picked up speed initially and snowballed for some time, these rumors have seemed to have slipped into oblivion.
This is another move I don't see the Isles putting much into. Luongo would certainly be an upgrade in net, but the contract attached to him makes it a much more complicated and expensive move for the Isles. Of course, if this doesn't happen, which it will more than likely not, poises the question: if and when will the Islanders use a buyout on Rick DiPietro's remaining 8 year/$36M contract?
Who's in the Mix?
Ilya Bryzgalov:
With the drama that unfolded in the past week, as well as toward the end of the season, it's no surprise the Philadelphia Flyers bought out Bryzgalov's 9 year/$51M contract after just two seasons.
A lot of people believe Bryzgalov is too much of a headcase and will not be able to return to his old form (think 2009-2011). I don't think Philly was the right spot for Bryz and do believe he's still very much in the mix for candidates for the Islanders job. Bryz would fit nicely into the Islanders system, considering they're a team on the rise and the pressure he'll face compared to Philadelphia, would be much, much less. A Bryzgalov/Nabokov tandem could not only work very well on the ice, but just imagine how glorious those post game interviews would be.
Mike Smith:
Mike Smith's 2012-13 season wasn't the best. His numbers were very similar to Nabokov's, actually fairing slightly worse in seven fewer games played. Other than Smith's 2011-12 season, his numbers aren't very good. Of course that doesn't paint the entire picture, but since he wasn't able to duplicate that stellar season, the Isles may be able to get Smith on the lower end of the money spectrum.
Jonas Hiller:
With the rise of the late blooming, 29 year old rookie sensation Viktor Fasth, Jonas Hiller saw split time this past season. Although Hiller started all 7 games in the opening round of the Western Conference playoffs, the much less expensive Fasth will more than likely be receiving starting duties for the Anaheim Ducks.
Hiller's situation may be similar to Ryan Miller's in terms of how much are the Isles willing to give up? Hiller is also still under contract which would require Garth Snow to send a prospect or two to Anaheim. Although, with the huge signings of Ryan Getzlaf and Corey Perry, the Ducks don't have a ton of cap space to work with ($7,490,833) so the team is very much looking to dump Hiller's $4.5M cap hit. Of all the contenders, Hiller has become my personal favorite target and would love to see him in a #1 blue and orange sweater.
Worst Case Scenario:
What is hopefully a last resort for the Isles is the combination of Kevin Poulin and Anders Nilsson. As two, young goalies who have yet to prove themselves with a combined 25 games played, splitting time between 82 NHL games would be much more than this duo could handle. Of course, they could turn heads and surprise everyone, but they could also show their inexperience very quickly, which could again lead to another issues between the pipes for the blue and orange.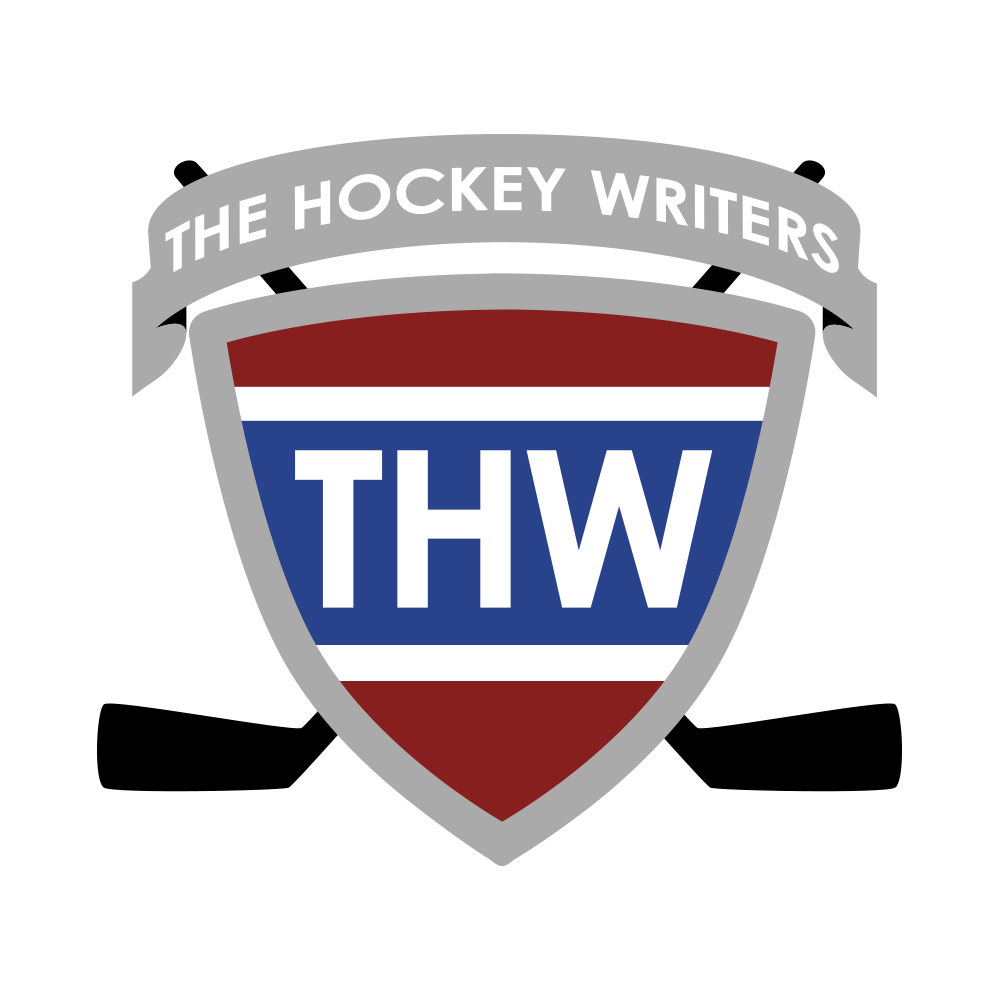 The Hockey Writers is:
1) A top-tier hockey media company delivering a top-notch, in-depth look at the NHL
2) A collective of some of the best hockey writers anywhere
3) A multimedia provider with daily podcasts and YouTube shows
4) Well-respected and widely-cited NHL prospect and draft resource