At two consecutive National Hockey League Entry Drafts, Ken Holland has defied the ranking consensus and instead selected players he and his scouting department liked the best. People questioned the choice of Philip Broberg at No. 8 overall in 2019, and just as many wondered what made him select University of Wisconsin product Dylan Holloway at No. 14. Though Holloway has both size (6-foot-1, 203 pounds) and speed, his offence seemed to dry up this past season, scoring only eight goals in 35 appearances for the Wisconsin Badgers.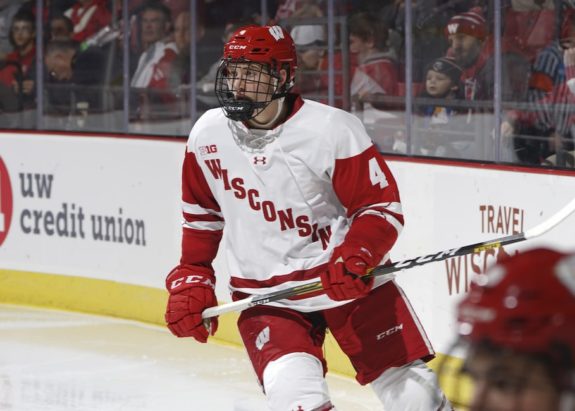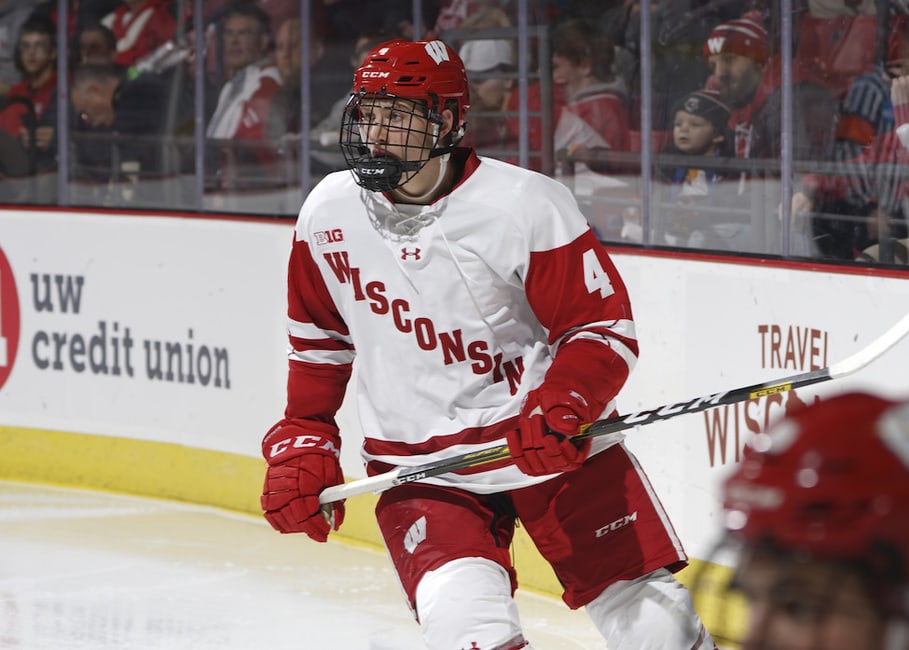 Broberg has taken a huge step forward in the past year, with some now considering him the Edmonton Oilers' top defensive prospect. With Holloway's recent arrival at the Canadian World Junior team camp, he has an opportunity to prove Holland right once again. The centre/left winger had been a prolific scorer up until last season, potting 40 goals in 53 regular-season games for the Okotoks Oilers a year prior, and adding another 9 in 11 playoff games. His lack of production in 2019-20 likely hurt his stock, but if it was an anomaly the Oilers might have made a great pick.
Holloway's Low 2019-20 Point Total is Justifiable
The story of Holloway's drop in production is said to have more to do with being a young player on a deep team, with other NHL prospects gobbling up the first line and power-play time. These details aren't always available on draft day, so fans can be forgiven for looking at a stat line and calling the pick into question. In the end, most players picked after the top two or three spots are incomplete products in their draft year, requiring time to mature physically and mentally and to get an understanding of the high level of dedication required to make it in the best league in the world.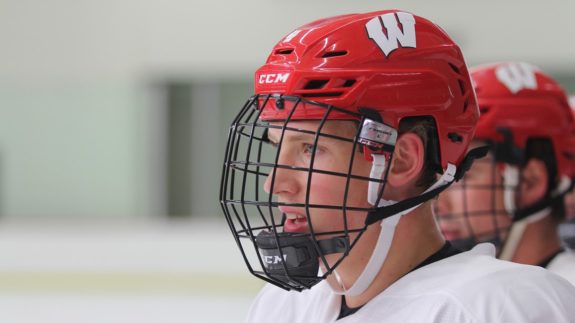 Holloway's second season at Wisconsin is only just beginning, and he'll be away from his team for over a month if he makes Team Canada, but he was playing well early on with two goals and five points in six appearances. If he can maintain that sort of pace, he should be a good addition to a solid Canadian roster that includes the likes of Kirby Dach and Dylan Cozens. With so many young stars available who would normally be on NHL rosters, Holloway is in tough even to make the squad, but if he can get there and add an offensive element to the bottom six, Canada will benefit.
Oilers Management Will Be Watching
Oilers management will be front and centre for this World Juniors, as they're hosting the bubble in Edmonton, just as they did for the NHL playoffs, and Holloway will have a chance to impress his future bosses. This tournament has made stars of other young players, like former Oiler Jordan Eberle, and it isn't always the Jonathan Toews and Sidney Crosbys who end up being the hero. Relative unknown Akil Thomas scored a third-period goal last year to lift Canada past the Russians and capture gold, and Holloway has the chance to make a similar impact.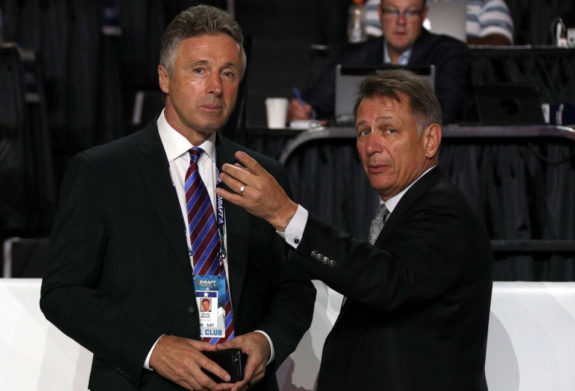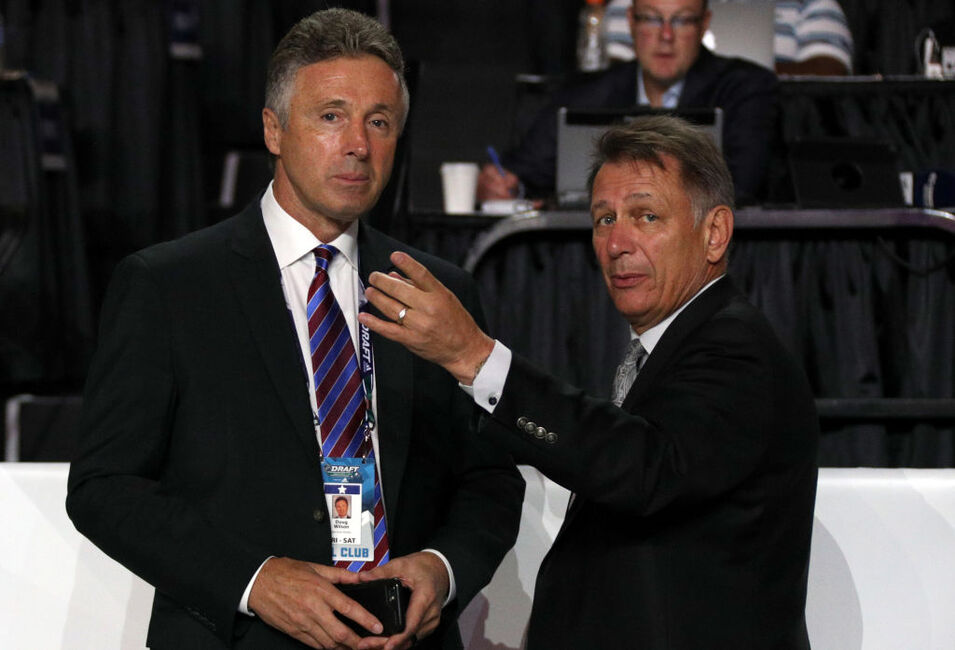 Regardless of goals and assists, simply making the World Junior roster will be an accomplishment. As previously mentioned, the competition is tougher than it has been in years, and some very talented players will be left off the team. In the end, Holloway's physical attributes might help him edge out a more talented countryman who simply hasn't fully developed yet. However he makes the team, if he plays a simple game and doesn't force things, he has a chance at something most kids only dream about – winning a gold medal playing for his country.
---
---