In the summer of 2019, many of those watching the National Hockey League Entry Draft were surprised when Philip Broberg was selected at No. 8. Ken Holland's very first draft pick as general manager of the Edmonton Oilers wasn't completely off the board but, while a couple of pundits had Broberg ranked around the eighth spot where Edmonton took him, most had him going five or ten spots later, though still in Round 1.
He was said at the time to be an elite skater with an incomplete game and, with defensemen in general having a longer development arc, many wondered if the young Swede would ever see an NHL ice surface.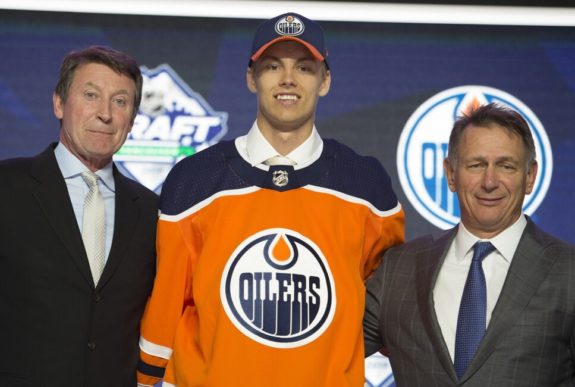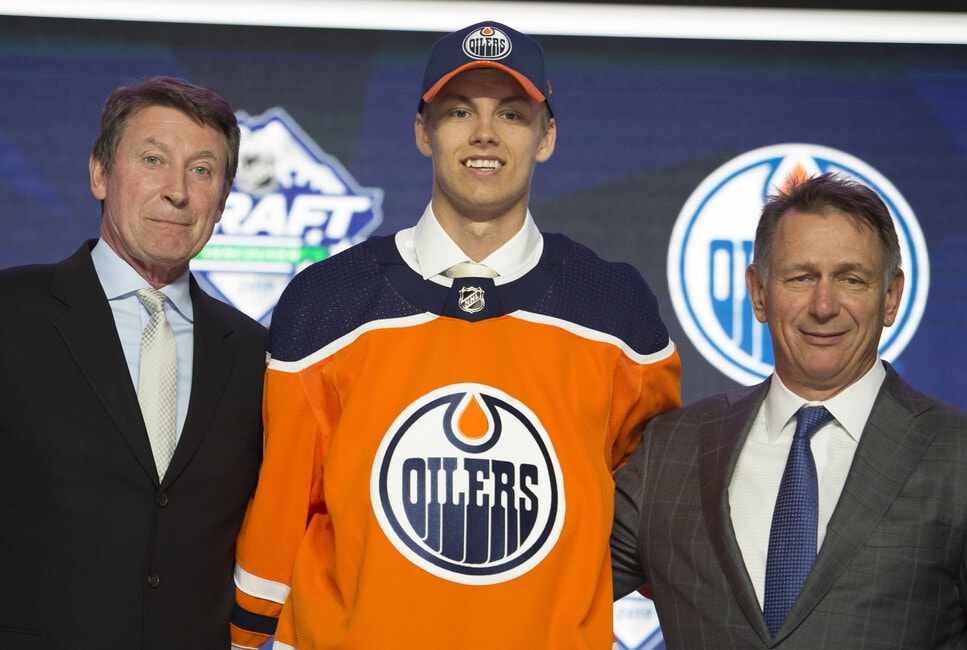 When Holland chose the speedy defenseman, there were a couple of offensive prospects on the board, namely Trevor Zegras and Cole Caufield of the U.S. National Team Development Program. Depth scoring has been an Oilers' weakness for several years, and at the time of the draft Kailer Yamomoto had yet to take his 2019-20 leap forward, so there seemed to be a need for a scorer on the prospect list. Holland, though, has a history with Swedish defensemen, having been Director of Amateur Scouting with the Detroit Red Wings when they selected all-time great Nicklas Lidstrom at No. 53 overall in 1989.
Broberg Is Coming Along Nicely
Still, there was a general agreement that the player the Oilers selected showed promise but required time and development before he'd ever make an impact in the NHL. Broberg returned to Sweden after being drafted, logging one goal and seven assists in 45 games with Skelleftea AIK in the country's top league, the Swedish Hockey League. His promising warm-up camp for the NHL playoffs this July turned heads, and with countryman Oscar Klefbom likely out a year due to expected shoulder surgery, there's a real possibility that the Oilers defensive prospect could crack the lineup.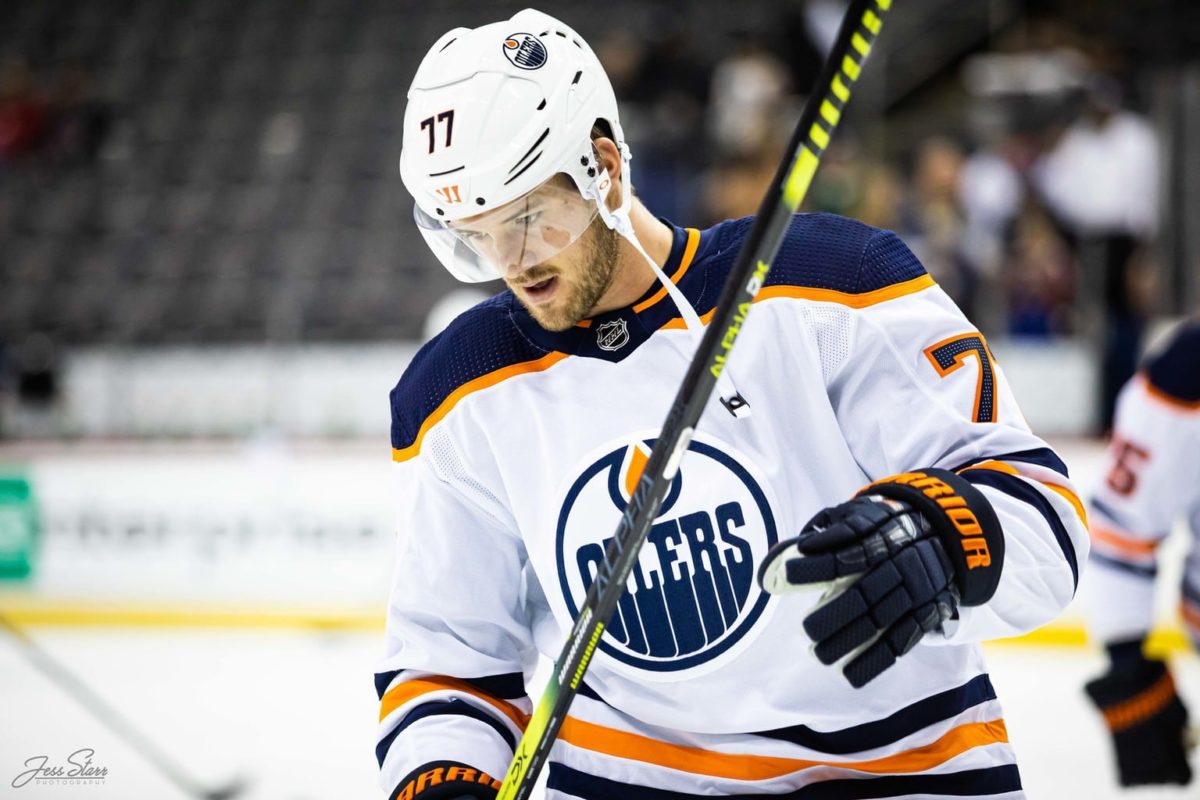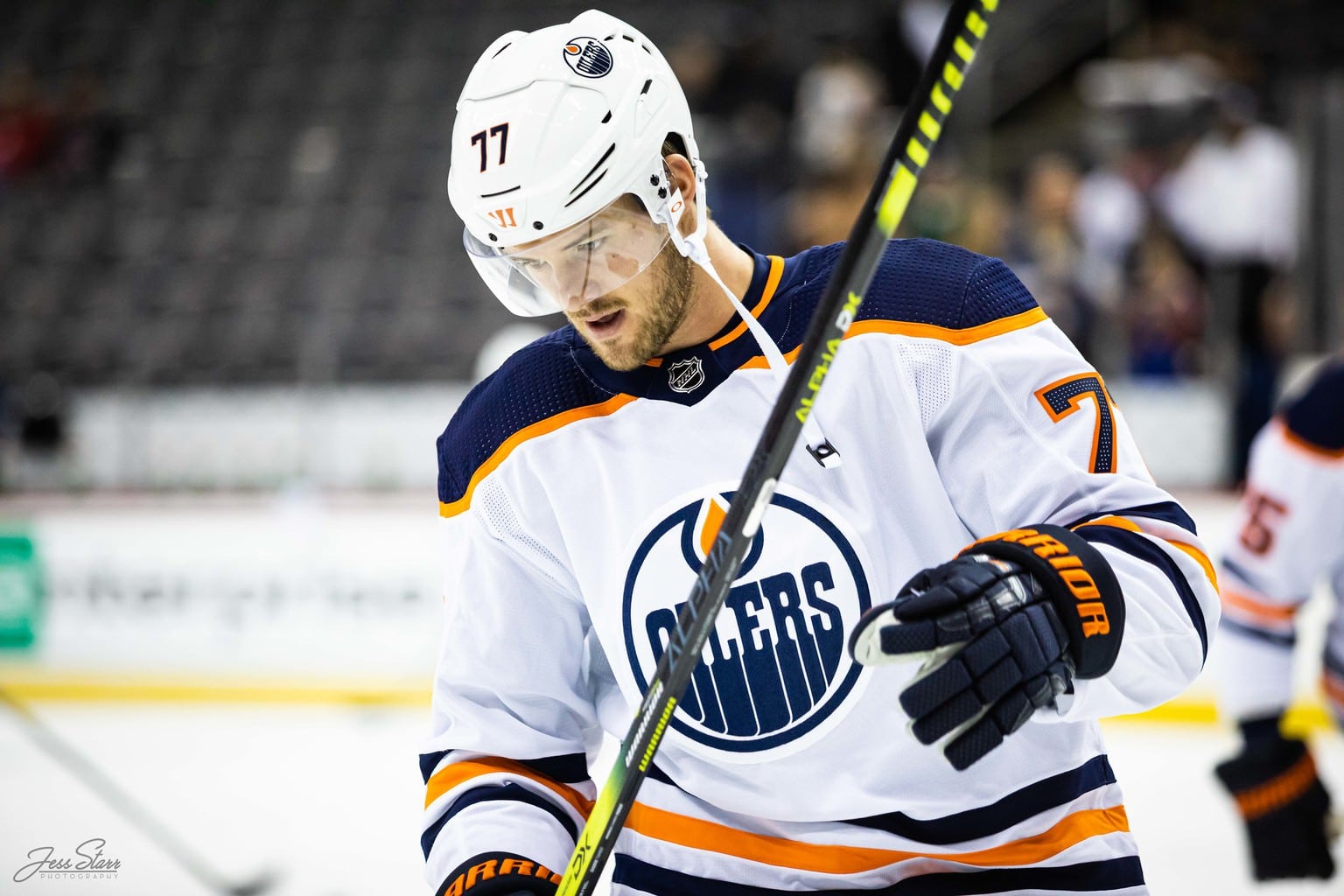 This year's World Junior Championship will be played in a bubble in Edmonton, Alberta, which means Oilers management and scouts will have full view of their guy. Broberg is a WJC veteran as this will be his third time making the Swedish team. Capturing a bronze in 2020, the always dangerous Swedes will be looking for more this time and Broberg will play a key role. A strong showing in the tournament, which will precede or overlap the NHL preseason, could go a long way towards Broberg making the Oilers' opening night roster.
Broberg Could Help Sweden Get Over the Hump
Sweden, despite virtually never losing in the round-robin portion of the World Juniors, has a much worse record in the medal round in recent years. Despite clearly being one of the top four ice hockey nations in the world, their team hasn't captured gold since 2012, a trend that must frustrate both players and fans. Finland, their smaller Nordic rival, has won gold three times over that stretch. In one of the most stacked tournaments in years, a productive blue line could push Sweden past the tough competition in Group B which includes Russia, the Czech Republic and the United States.
Related: Jesse Puljujarvi Needs to Play in Edmonton Oilers' Top–6
Broberg won't necessarily have to carry the team, with talented countrymen like Rasmus Sandin and Tobias Björnfot joining him on the back end, while late bloomer Nils Höglander leads the forward group. Tampa Bay Lightning prospect Hugo Alnefelt should be the starting netminder, and has looked impressive in previous international play. A short series like the World Juniors can come down to one or two brilliant plays, and Broberg has shown that he's capable of being a difference-maker, creating a buzz on social media with plays like this one:
As with all offensive defensemen, the question will be whether Broberg can contribute enough goals and assists when he joins the rush to justify the negative consequences of any failed attempts. Tournaments like the WJC, with young, skilled players on every side, can be firewagon hockey. At this age, players are more likely to take ill-advised risks and make mistakes, especially in a winner-take-all format such as this one. It makes for great hockey and if Broberg can come out on the positive end of those plays on a regular basis, he could find himself staying in North America long-term.
---
---