Of all the Edmonton Oilers current crop of offensively gifted youngsters, defenceman Justin Schultz is the one player who has left most hockey people scratching their head.  His skill set is undeniable but it has yet to translate into much of anything at the National Hockey League level.
With all of 165 career games under his belt and still only twenty-four years of age, he has plenty of time to find his way but his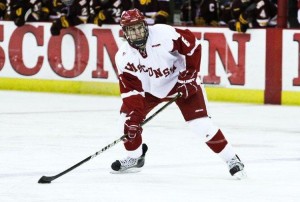 lack of progression has become a problem for this organization. With the Oilers blueline situation being what it is and the former University of Wisconsin looking for an increase on his $3.675 ticket as a pending restricted free agent, one has to wonder what direction the organization will go when it comes to the kid from Kelowna.
From the moment he arrived, Schultz has been thrust into a role he was clearly not ready and to make matters worse, he was forced those minutes with little to no support. The lack of depth on the Oilers backend has been well documented and despite shifting a number of bodies in and out of the organization since taking over, Craig MacTavish has yet to find anything resembling the right mix.
Obviously there will be more changes coming in the off-season and with Jeff Petry probably being among those leaving town, despite being the best of what is a rather underwhelming bunch, tinkering with what is already here will be nowhere near good enough to help this group take a step forward in 2015-16. Which begs the question, where does No. 19 fit?
Oscar Klefbom is Here to Stay
Oscar Klefbom appears to have all but claimed himself a regular spot inside the top four for the foreseeable future and with Mark Fayne an automatic to grab a seat somewhere on that bus, it leaves five positions that will need to be filled. Like it or not, two of those will go to Andrew Ference and Nikita Nikitin though in a perfect world they would be slotted as the six/seven guys come next October.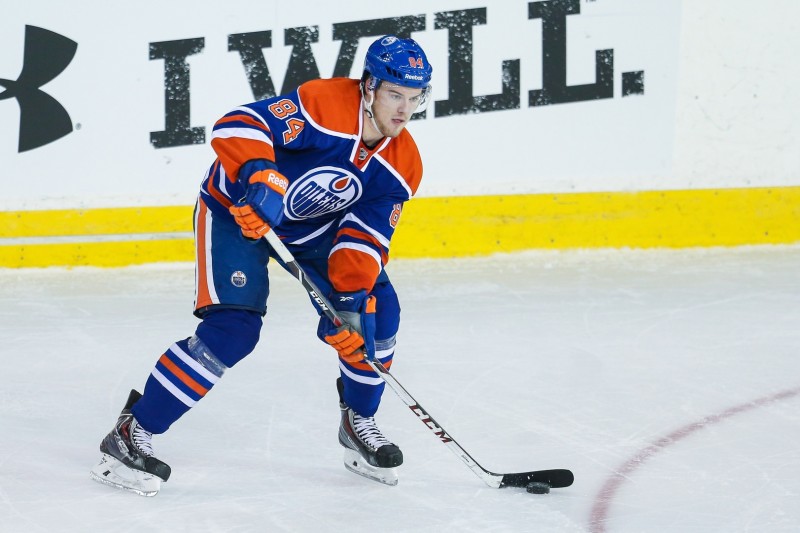 With Petry unlikely to return, MacTavish will need to bring in a couple of quality defenceman and with $12 million plus already committed to the quarter of Fayne, Ference, Klefbom and Nikitin, that could be next to impossible to accomplish with the former second round pick of the Anaheim Ducks still wearing Orange and Blue.
Add to that the possible inclusion of Darnell Nurse, be it to start the season or sometime later in the year, the need for a decision to be made on Martin Marincin and suddenly things become a little crowded. Even on the best of teams, it would be asking a little much to have a bunch of young defenceman playing together, never mind on a team as flawed as this one.
By the time next year's training camp rolls around, Schultz will be twenty-five, Marincin twenty-three, Klefbom twenty-two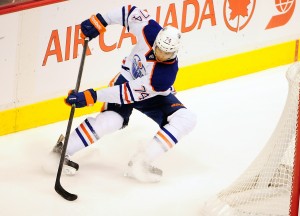 and Nurse all of twenty. At the absolute most, Edmonton cannot afford to have any more than three of those in their lineup at any given time in '15-'16, meaning one of them has to go somewhere. The easiest and probably smartest move would be to have the Sault Ste. Marie Greyhounds stud blueliner to start the year in the American Hockey League but that doesn't necessarily fix the problem.
How Will MacT Address the Blue Line?
Whatever route MacT decides to go to improve his backend prior to the start of next season, it is going to cost this organization a pretty penny…as will addressing their shortcomings at forward and in goal. Now some of the money issues could work themselves out via trade, adding $4 million plus to keep Schultz around could become extremely problematic. With his shortcomings being what they are and the Oilers needs being what they are, does bringing him back on a long-term deal even make any sense?
Mark Giordano leads NHL defenceman with 34 points and the Flames top 4 D all have 15+ points. Justin Schultz leads Oilers D with 14 points

— Bob Stauffer (@Bob_Stauffer) December 27, 2014
In all honesty, in the right situation, Justin Schultz could still potentially turn into a solid  point producer from the backend but the chances of that occurring in Edmonton at any point in the foreseeable future appear to be almost none. While Craig MacTavish and company appear to be in no hurry to give up on all of that potential, sometimes general managers have to make moves they may not want to make in order to improve their team.