The Edmonton Oilers announced Monday that they have signed 25-year-old forward Dominik Kahun to a one-year, $975,000 contract. He split time between the Pittsburgh Penguins and the Buffalo Sabres this past season, putting up 31 points in 56 games between the two clubs.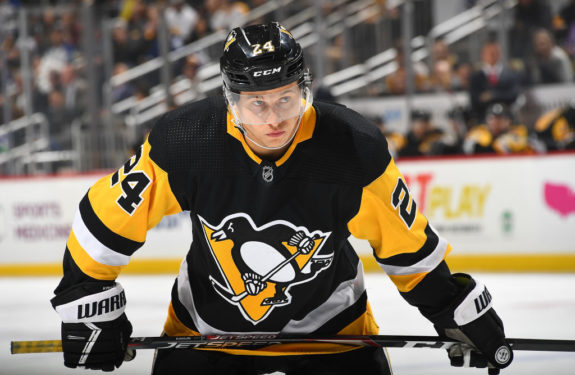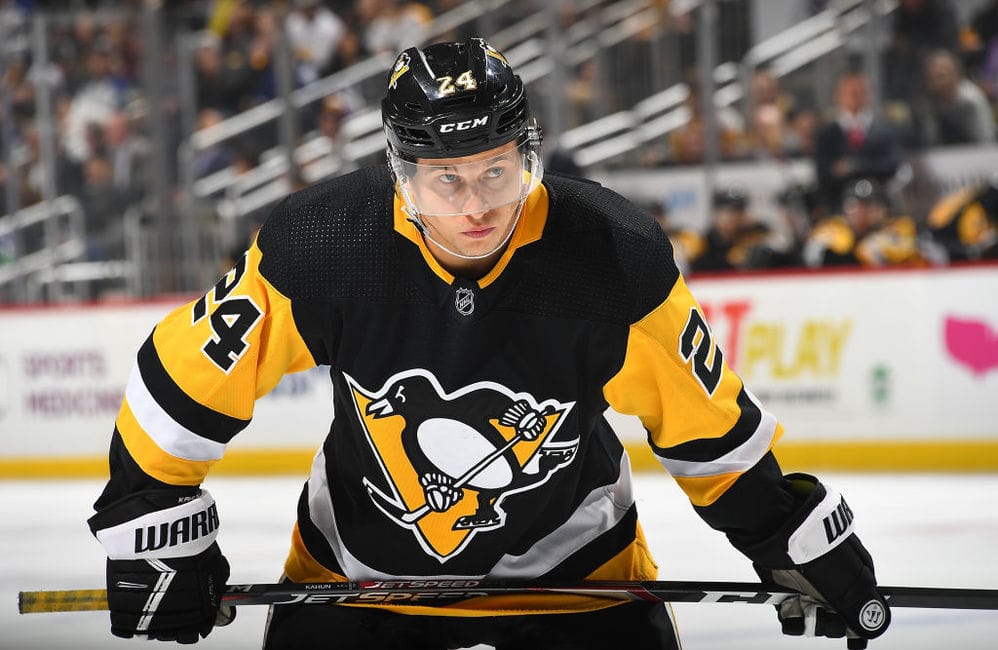 What does Kahun bring to the Oilers? Where does he fit on their roster? And what type of production should we expect from the Czech forward in his first season in Edmonton?
Background Check
Kahun has seen limited NHL action throughout his young career. However, he put up 37 points in his first full season as a rookie with the Chicago Blackhawks in 2018-19. He is a speedy, versatile forward with a high IQ who has solidified himself as a reliable two-way player. A comparison to former Oiler Jordan Eberle would not be farfetched, as the two have very similar playing styles. (from 'Dominik Kahun? A superior, immensely cheaper and younger version of Jordan Eberle,' Edmonton Journal, 11/04/2020) He will be entering his third season with a combined 68 points in 138 games in his first two campaigns.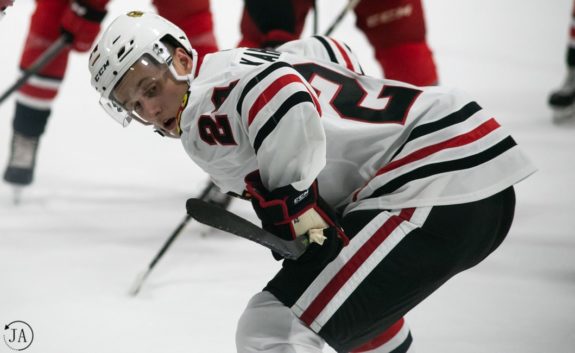 Despite his lack of NHL experience, he is already familiar with Leon Draisaitl, a former teammate with the Jungadler Mannheim's 18U club in Germany, who will provide him with a level of comfort that perhaps he has yet to feel in the NHL.
Where Does Kahun Fit on the Oilers' Roster?
Kahun has the potential to be a difference-maker on an Oilers roster that was lacking top-6 wingers, particularly on the left side. Plugging him in on the second line alongside Draisaitl and Kailer Yamamoto will solidify their top-6 forwards, and will free up Ryan Nugent-Hopkins to play with Connor McDavid on the top line. While Kahun may not provide production similar to McDavid and Draisaitl, he will shore up a shaky line that was lacking in depth.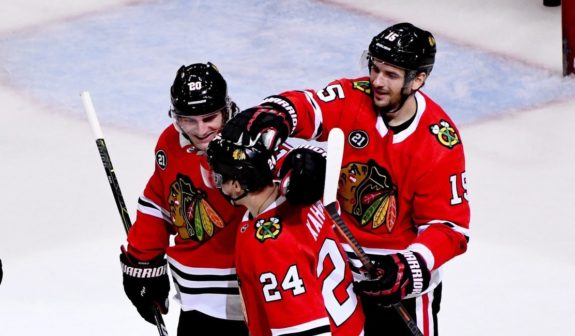 Kahun should find himself in the top-6 heading into next season and should provide a two-way presence, similar to Nugent-Hopkins' role on the top line, something the Oilers have desperately needed the past few seasons.
Reunited With Draisaitl
If Kahun plays with Draisaitl, he will be set up as a major sleeper heading into the 2020-21 season. He has put up video-game-like numbers alongside Draisaitl in the past, recording 69 goals and 206 points in 30 games on Germany's U-16 team in the 2010-11 season, while Draisaitl put up 97 goals and 192 points in the same season.
"Those numbers, I don't know how you say it, but they looked better than they actually were, we had the best team in Germany for sure. Sometimes, we won games 20-0 and we would each get 13 points."

Dominik Kahun on being reunited with former teammate Leon Draisaitl (from 'Reunited on the Edmonton Oilers, Draisaitl and Kahun worked magic as kids in Germany,' The Telegram, 11/02/2020)
It's impossible for Kahun to put up those types of numbers again, as he put up nearly 7 points per game during that season. A more realistic expectation would be for him to tally slightly better numbers than he did in his rookie season in Chicago, which saw him tally 37 points in 82 games.
Playoff Push
The addition of Kahun has the potential to finally help push the Oilers over the hump. Assuming head coach Dave Tippett pairs the winger with Draisaitl, we could be looking at a huge season from the 25-year-old, who has struggled to find his footing in his first two NHL seasons.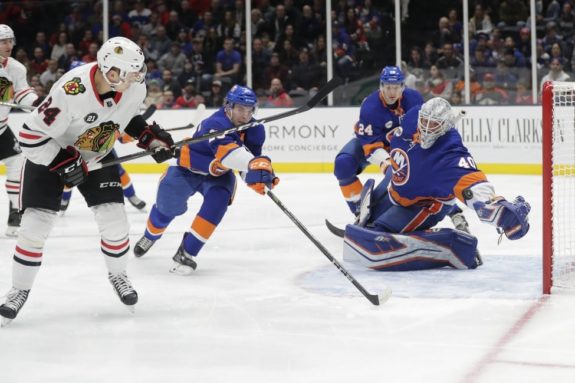 Kahun's early offensive production in Germany hasn't translated to the NHL yet, but if all goes well, and the new duo rediscovers their previous chemistry, the Oilers could be looking at a deep playoff run, headlined by a breakout season from Kahun.
---
---