Before you know it, the upcoming season will be over, with a new Stanley Cup champion named and a high likelihood of a more "standard" NHL offseason. Something very different about this offseason will be the other draft that will occur, the Seattle Kraken's Expansion Draft. Likely to be the last new franchise for a while, the National Hockey League's 32nd team will select from their various unprotected options sometime in June or July and try to build a winning roster. Here's how that could affect the Edmonton Oilers.
The Rules of the Draft
The 2021 NHL Expansion Draft will follow the same guidelines as the 2017 Expansion Draft for the Vegas Golden Knights. Seattle will select one player from the 30 other franchises in the league, excluding Vegas, who opted out of receiving a portion of the franchise fee rather than give up a player.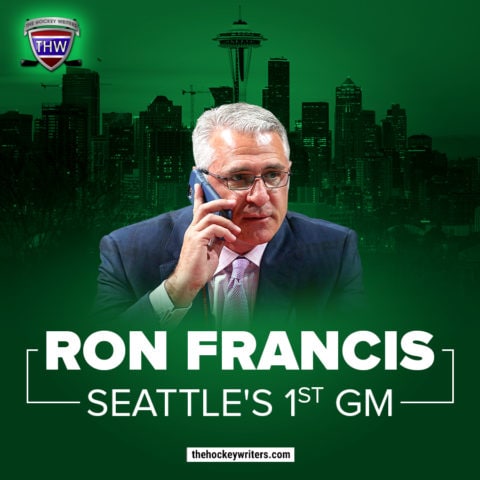 Current teams will protect seven forwards, three defensemen, and one goalie, or eight total skaters and one goalie. First and second-year NHL players, as well as all players with no-movement clauses at the time of the draft, will be protected.
Predicting the Edmonton Oilers' Protected List
Edmonton is likely to go the route of protecting eight skaters and a goalie. Connor McDavid, Leon Draisaitl, Kailer Yamamoto, and Darnell Nurse are sure to be protected. Starting goalie Mikko Koskinen, though not elite, is most likely on the list as well, given the lack of other options Edmonton has in net. That leaves the Oilers with four more skaters that can be protected and some tough decisions to make.
While there is some talk of Edmonton not re-signing Ryan Nugent-Hopkins so that they can avoid protecting him only to add him back to the team as a free agent, the move is risky and unlikely to occur. The talented former first-overall pick has been a great soldier through some rocky years in Edmonton and should be signed to a mid-to-long-term deal as well as being protected by the Oilers.
Related: Jesse Puljujarvi Needs to Play in Edmonton Oilers' Top-6
Recently returned Jesse Puljujärvi's future is uncertain and will depend greatly on his production and behaviour during the 2020-21 season. The young Finn has been scoring well in Europe, and his recent return to the Oilers adds desperately needed depth on the right side. A productive season would virtually guarantee his needing to be protected if the Oilers don't want to play against him in a Kraken sweater several times a year.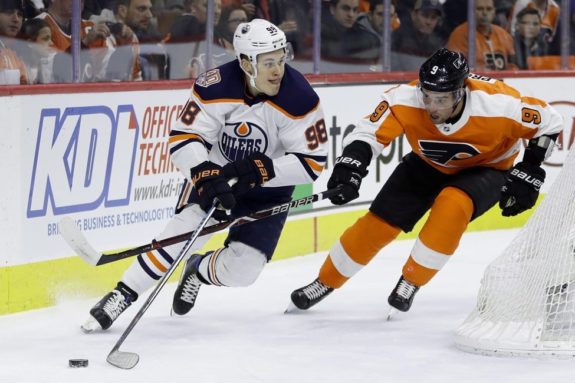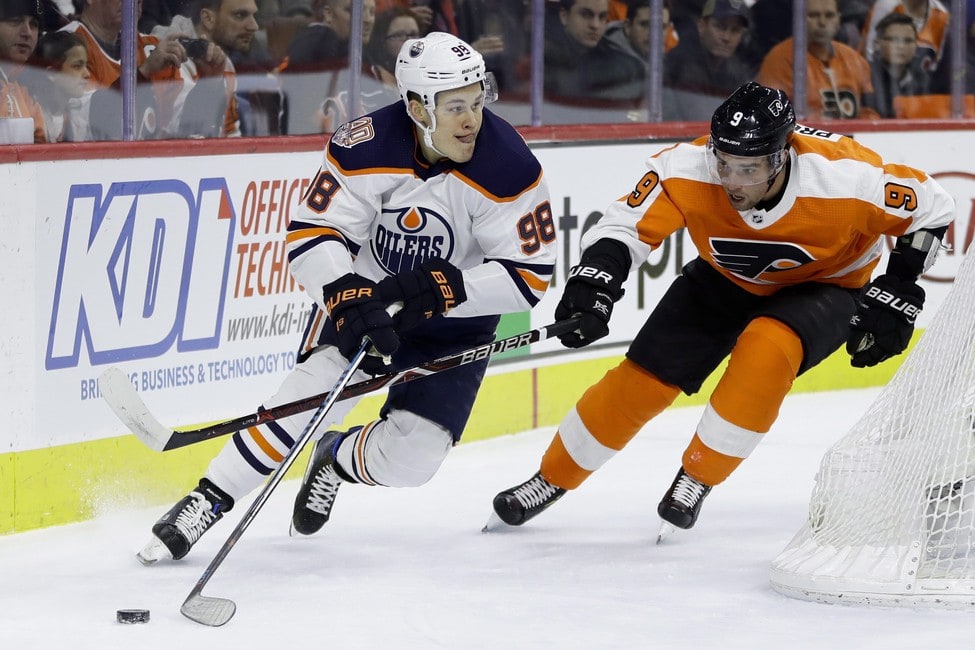 As the list fills up, general manager Ken Holland's dilemma becomes clearer. With only two spots remaining, we've only protected a single defenseman in Nurse, and obviously, the team will need more than that if they hope to compete for a Stanley Cup during McDavid's peak years. Kris Russell, recently extended through 2021-22, is aging and in decline. Though the Oilers won't protect him, he doesn't appear to be the sort of player the analytics-focused Kraken will prefer. Pending UFA Adam Larsson, on the other hand, is a dependable player in your top four and could go if he's available.
Klefbom May Not Require Protection
As we look at the Oilers' roster, it becomes apparent that they're much more likely to lose a defensive prospect than a forward. Later round draft picks Ethan Bear and Caleb Jones, brother of Columbus Blue Jackets' star Seth Jones, have developed nicely and stand a good chance of being grabbed by the Kraken if they're not the last two names on Holland's protected list. However, an unfortunate fact for the 2020-21 season could end up benefiting the Oilers in the summer.
The NHL has stated that the Expansion Draft rules will be the same as they were for the Vegas Golden Knights. Beyond the player protection rules listed above, there are other specifics that were put in place back in 2017, which we can assume will still apply.
"Players with potential career-ending injuries who have missed more than the previous 60 consecutive games (or who otherwise have been confirmed to have a career-threatening injury) may not be used to satisfy a club's player exposure requirements, unless approval is received from the NHL. Such players also may be deemed exempt from selection by the League."

2017 Vegas Golden Knights Expansion Draft Rules
Oscar Klefbom has struggled with shoulder issues for his entire pro career, and there are rumours he is considering both surgery and retirement. While Oiler fans and management hope that isn't the case, he will, at best, miss a large portion of next season due to surgery. The 60 game number could be pro-rated over the shortened season we are expecting to begin in January, meaning he literally couldn't be exposed. Exempting Klefbom would add wiggle room to the protected list and could allow the Oilers to retain a young prospect he would have bumped off the list if healthy.
Should Holland Pitch a Player to the Kraken?
There were several teams in 2017 that wanted to protect more players than they were initially allowed, and so we saw a flurry of trades shortly before and on the day of the draft. While some of those moves, such as the Florida Panthers giving up both Jonathan Marchessault and Reilly Smith, turned out to be errors, other teams retained valuable youngsters who were just about ready to take the next step. Holland has a number of those players and may want to pay the cost in draft picks to ensure the Kraken take someone he doesn't mind losing.
One such player is Zack Kassian. Signed in January to a four-year extension at $3.2 million per season, the big winger could be attractive to a team looking to play a physical style of game.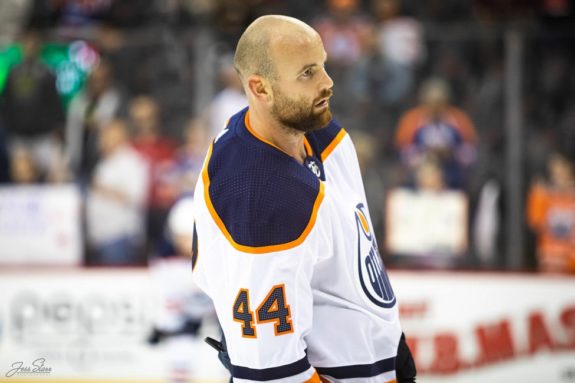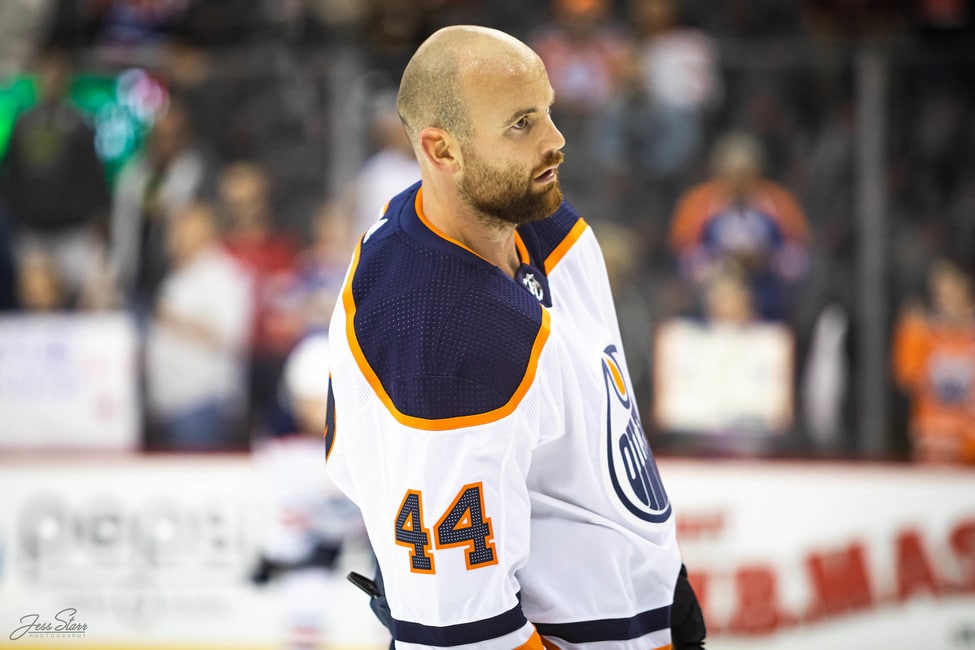 The contract is arguably longer and richer than it should be, and the flexibility of moving Kassian's cap hit could allow Holland to go big game hunting during free agency. Holland's job would then be to make Kassian the most attractive choice, either by protecting more valuable selections or by sweetening the pot.
The Kraken Will Select…
One complicating factor is the large number of contracts scheduled to end in 2021. The Oilers, and many other teams, seem to have developed a strategy that leaves players off their potential list as UFAs or complicates the Kraken's decision as unsigned RFAs. Some of these players may sign extensions during the season, but many won't. The likely flat salary cap could mean that Seattle isn't willing to gamble on their ability to sign club-friendly deals with players they have no history with.
Our list of the Oilers' available players who are most likely to be selected by the Kraken is as follows:
Zack Kassian (RW) – three years at $3.2 million remaining
Adam Larsson (RD) – UFA, potentially extended before the draft
James Neal (RW) – two years at $5.75 million remaining
Kyle Turris (C) – one year at $1.65 million remaining
Josh Archibald (RW) – one year at $1.5 million remaining
William Lagesson (LD) – one year at $725,000 remaining
The Kraken's choice will come down to their needs and the players left available by the other 29 NHL clubs, but two names stand out from the list above. On defence, Larsson, famously traded in a one-for-one deal for Hart Trophy winner Taylor Hall, is a veteran who could stabilize things on the Kraken's back end, even if he doesn't contribute much offence. He could very well be the guy if he's extended and unprotected. Barring that, Lagesson isn't likely to attract the Kraken's attention, unless they know something the Oilers don't about the longtime prospect.
If the Kraken need a forward, Neal's contract and age may scare them away, and the selection may come down to Kassian or the recently signed Turris. Depending on the season both of these players have, Holland may want to guide the Kraken's hand as discussed above and ensure that Kassian will be the pick. He's had a great career redemption story in Edmonton, is a great skater, and doesn't back down from anyone. The Kraken could add a potential top-six winger and gain a draft pick by doing so, and GM Ron Francis might not be able to pass that up.
---
---
Hockey Fan since birth, and follower of all things Oilers and Kraken.