After taking a quick glance at the overall standings, it would appear as though the Edmonton Oilers could not have picked a worse time to face the Toronto Maple Leafs. While Mike Babcock's crew has been a top ten team all season long, the same cannot be said for Todd McLellan's squad. And yet, you get the feeling that from the perspective of the team wearing Orange and Blue, this matchup could be exactly what the doctor ordered.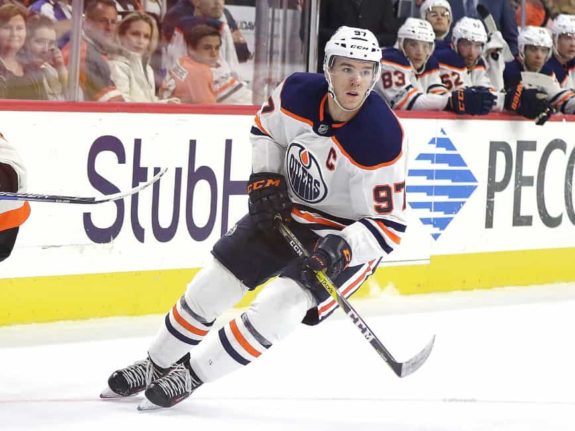 Despite coming off what can only be described as an ugly overtime victory over the Arizona Coyotes their last time out, the Oilers have won three of four and are in the midst of what has easily been their most successful run of the year. It certainly hasn't been pretty but considering how things have gone over the first two months of the season, this group is no position to be grading victories.
Oilers Remain in a Tough Spot
Though they have arguably played better hockey during longer stretches earlier in the year, adding to their overall point total in the standings is the only way this group will gain confidence and start to believe this thing will turn around. While the last four games should have helped take a step in that direction, grabbing two points from one of the best club's in the league has the potential of being a big building block for this group.
Add to that the fact we are talking about the Maple Leafs and the first of two Connor McDavid vs Auston Matthews matchups hockey fans will be treated to over the next eleven days and suddenly the stage is set for this to be a turning point of sorts for the Oilers. Be it a signature performance from their captain or a well-balanced effort from the collective that gets them a win, how they accomplish it matters little.
Connor McDavid and Auston Matthews both carry five-game goal droughts into Thursday's matchup, but their elite status means they can break through any time. (@reporterchris)https://t.co/GJun6jL83y pic.twitter.com/OO3VU3i5dZ

— Sportsnet (@Sportsnet) November 30, 2017
However, watching McDavid deliver a moment comparable to his opening night hat-trick or the five-point outburst in his first-ever appearance against the team he grew up cheering for, would make for some wonderful theatre. We all remember the evening…a two goal, three assist showing in which the kid had a hand in all five of Edmonton's goals. It was electrifying stuff and this group could certainly benefit from something similar.
Some McDavid Magic
With wins in three of four, a trip down south to take on the Calgary Flames next on their schedule, followed by a six-day stretch in which they play just once, heading into a break on a down note is a non-starter…especially with a three-game in four-night road trip up next. A weekend back-to-back in Montreal and Toronto, followed by a trek to Columbus and a date with the impressive Blue Jackets.
In other words, if Edmonton has any intention of turning their season around and giving themselves an actual shot at grabbing a playoff spot, it has to happen now. Problem being, the Leafs are a talented team and while they can still be a train wreck in their own end of the rink, scoring goals isn't a problem for this club. In fact, depending on how the two coaches decide to play it, we could see some fireworks.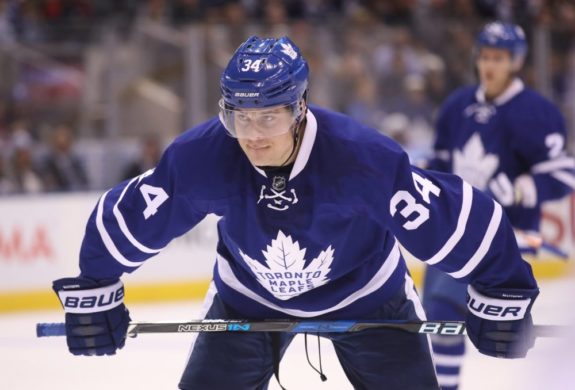 Though that may not be in the Oilers best interest, as one would be hard-pressed to find a team with more depth up front than Toronto, it could be a ton of fun to watch. Who knows, it might even force Babcock to reconsider using William Nylander on the fourth line but Edmonton is hoping that change doesn't come to fruition until after the Maple Leafs leave town and are on their way to Vancouver.
It certainly won't be easy but the Edmonton Oilers have the perfect scenario staring them squarely in the face and it's up to them to do something with it. Either make the most of the opportunity and gain traction or watch the season continue to spiral out of control. It really is that simple and tonight's tilt with the Toronto Maple Leafs could prove to be the most important game of them all.
Also available from Rob Soria: 
Connor McDavid: Hockey's Next Great One
Rob Soria is the Author of Connor McDavid: Hockey's Next Great One. He has chronicled the Orange and Blue since creating his Oil Drop blog in 2011 and has also had his writings featured over at HometownHockey.ca and Vavel USA, where he has covered the NHL, MLB and ATP Tour. Rob was born, raised and still resides in Edmonton, Alberta and can be reached via twitter @Oil_Drop.