Much to the chagrin of Florida Panther fans, another franchise's recent success is a constant reminder of what could've been if some decisions were made differently in the past 12 months. The first-year Vegas Golden Knights sit atop the Pacific Division and are in the midst of a five-game win streak, largely thanks to some pieces that were in Sunrise not too long ago.
Men Lie, Women Lie, Records Don't
One year to the date of the infamous Gerard Gallant firing that reportedly forced him to catch his own cab back to the airport, the two parties have very different records that show Gallant's success in Florida was no fluke. Since Nov. 28, 2016, the Panthers have struggled to a 34-38-12 record and bear almost no resemblance to the 2015-16 Atlantic Division Champions that had Gallant behind the bench. Gallant, however, has enjoyed a surprising amount of success with his new club that looked like the worst team on paper coming into this season but has overachieved and currently holds a 15-7-1 record.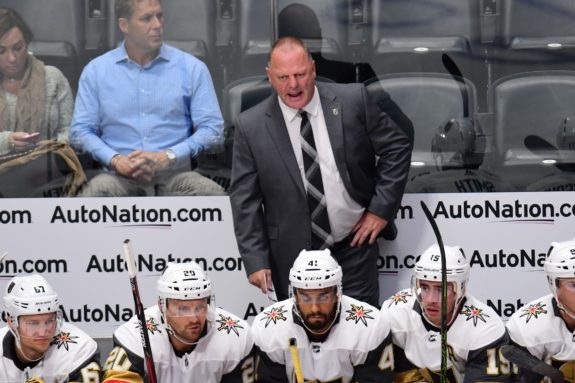 The 2017-18 Vegas Golden Knights consist of an assortment of players who had to be seen as somewhat expendable by their former clubs who chose not to protect them, so naturally, expectations were extremely low for the Golden Knights. This week, ESPN ranked the Knights as the tenth-best team in their most recent power rankings, something that seemed almost unfathomable considering their preseason predictions.
Déjà vu for Panther Fans?
The success of the Golden Knights comes as less of a surprise to Panther fans than other people in the hockey world after experiencing first-hand the effect Gerard Gallant can have on a team. In his lone season with the Panthers, Gallant led the Cats to an NHL-best 25 point increase from the year prior and was named a finalist for the Jack Adams award, given to the coach who is judged to have contributed the most to his team's success. Since Gallant's departure, the Panthers have missed the playoffs and have been nothing short of disappointing a quarter of the way through this year.
Adding Salt to the Wound
Attrition by the Panthers hasn't only helped Vegas' coaching staff, but their on-ice lineup was bolstered as well. Another ex-Panther, Jonathan Marchessault, was named as the first star of the week by the NHL on Monday. Marchessault tallied three goals and six assists in three games last week, which has added salt to the wound that was left behind by the departures of Gallant and Marchessault.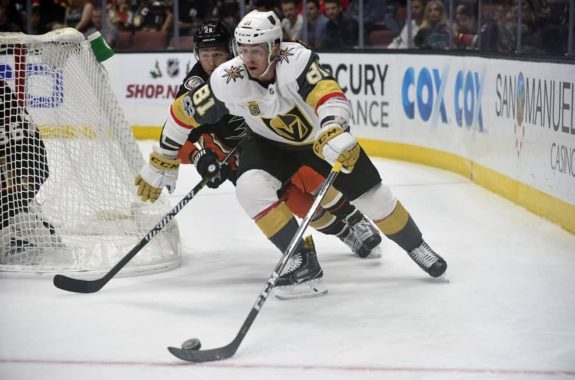 In his lone season with the club, Marchessault contributed 51 points by scoring 30 goals and adding 21 more assists, which was good for third on the team behind only Vincent Trocheck and Aleksander Barkov. Due to his impressive play and his great value at $750,000 per year, the decision to leave Marchessault off the protected list prior to the expansion draft came as quite a surprise to NHL writers.
But wait, there's more.
Not only did Vegas snatch the Panthers' third-leading scorer in Marchessault on draft night, but they ended the evening by adding their sixth-leading scorer and another one of the Panthers' top six forwards in Reilly Smith. The Panthers did receive a fourth-round pick in return for Smith, but with Gallant, Marchessault, and Smith going to the Knights in the span of a few months, it appears the Panthers were the franchise that lost the most when the NHL gained another team.
Is There a Method to the Madness?
Hindsight is 20/20, but given the Panthers' current record and the success of the Golden Knights thus far, it's hard to imagine that Panther management would let these assets go for such a small return if they could go back in time. Despite totaling 87 points in two seasons with the Panthers, some of Reilly Smith's critics point to his $5 million a year salary as to why Panthers management pinned him as someone with negative trade value.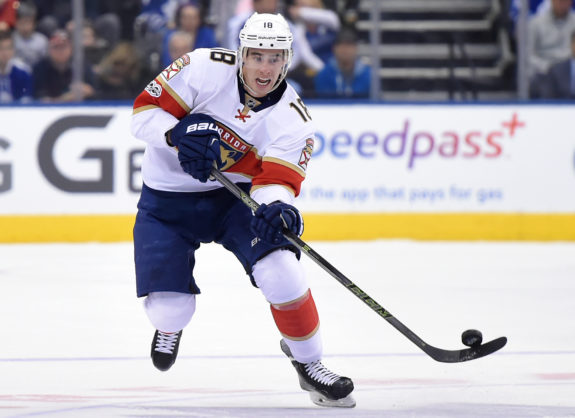 Smith's point total did decrease slightly from 50 points in 2014-15 to 37 points in 2016-17, so it is possible that this was enough of a regression to make management believe they had another nightmare scenario that is Dave Bolland's contract on their hands (which cost them 2015 first round pick Lawson Crouse). Panther fans are likely under the impression that the club was too quick to move on from Reilly Smith, given his 19 points in 22 games this season and the Panthers' inability to consistently produce offense.
#FlaPanthers AGM Eric Joyce says trading Lawson Crouse is "the cost of the business" to get rid of Dave Bolland's contract. #Coyotes pushed.

— Stephen Whyno (@SWhyno) August 25, 2016
Bad Logic, Worse Decisions
It's much harder to find any reasoning behind the Marchessault or Gallant moves as they are, arguably, along with William Karlsson, the most valuable assets under contract with the Knights at this current moment. Panthers' General Manager Dale Tallon explained he wanted to keep his defensive core together when not protecting Marchessault, but after seeing his team give up the second-most goals against and shots per game in the league, Tallon is probably wishing he had a time machine so he could put Marchessault's name on the protected list.
It's obviously extremely rare for a coach to be unemployed only 22 games into the season following his coach-of-the-year finalist efforts, but Gallant's refusal to accept analytics was reportedly the main reason behind his firing. Given the current records of the two franchises, Gerard Gallant's approach to hockey certainly supersedes whatever number crunching is going on in the Panthers' analytics department.
What's Next for the Florida Panthers?
Moving forward, there is nothing else Panther fans can do but hope management can limit the poor personnel decisions that have put the team in their current state, and focus on the fact that they have been extremely successful on signing their core players to long-term extensions.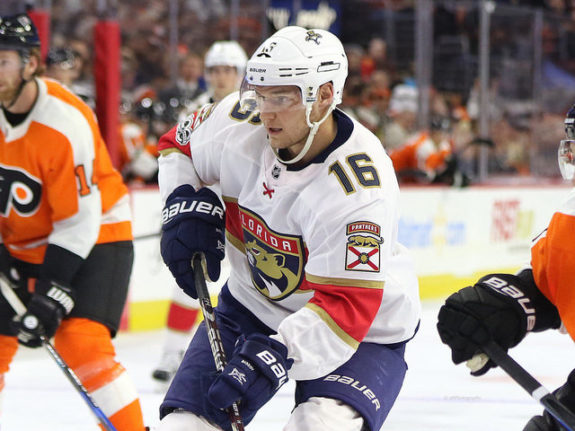 As of now, Aaron Ekblad, Nick Bjugstad, Vincent Trocheck, Jonathan Huberdeau, Michael Matheson, and, most importantly, Aleksander Barkov are all under contract with the Panthers for multiple years after this season. This young group of players that have already experienced success in their short careers does give the Panthers a light at the end of the tunnel, but let's hope we can make it out in time before Vegas can get their hands on any more of them.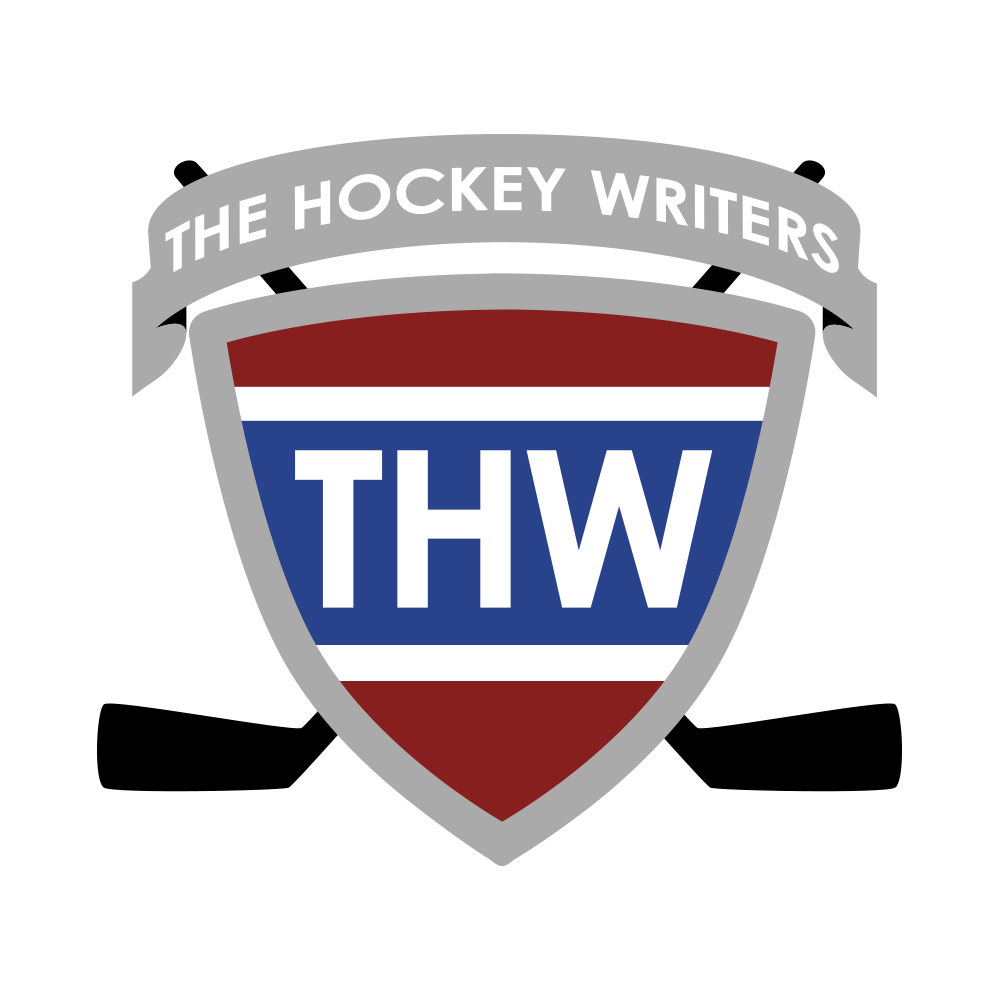 The Hockey Writers is:
1) A top-tier hockey media company delivering a top-notch, in-depth look at the NHL
2) A collective of some of the best hockey writers anywhere
3) A multimedia provider with daily podcasts and YouTube shows
4) Well-respected and widely-cited NHL prospect and draft resource