After a ridiculous 64-goal, 153-point season, both NHL and Edmonton Oilers fans expected Connor McDavid to continue tearing it up in the playoffs. The 26-year-old proved a year ago how good he can be when the stakes are at their highest, as he had 33 points in 16 playoff outings. That said, though it is only two games in, he hasn't looked like his usual self and has just a single assist so far.
Related: 3 Takeaways From Oilers Game 2 Win Over Kings
In the weeks prior to the end of the regular season, many Oilers fans were hoping that their team wouldn't be matched up against the Kings, as they are undoubtedly one of the most underrated teams in the Western Conference. They were one of the league's strongest teams in terms of defensive play this season and have two of the league's best shutdown centermen in Anze Kopitar and Phillip Danault.
McDavid Struggling to Produce Versus Kings
Aside from a near highlight-reel goal in the first period of Game 1, McDavid has been quiet in this series. Yes, it's been just two games, but we haven't seen his electric speed on display every night like we've become accustomed to over the years.
Perhaps even more concerning, however, is that these struggles versus the Kings haven't just come in the playoffs. While his numbers against most teams were otherworldly this season, he had a rather modest two goals and three points in four games against the Kings. They were just one of two teams who held McDavid below a point per game in the 2022-23 campaign, with the other being the St. Louis Blues.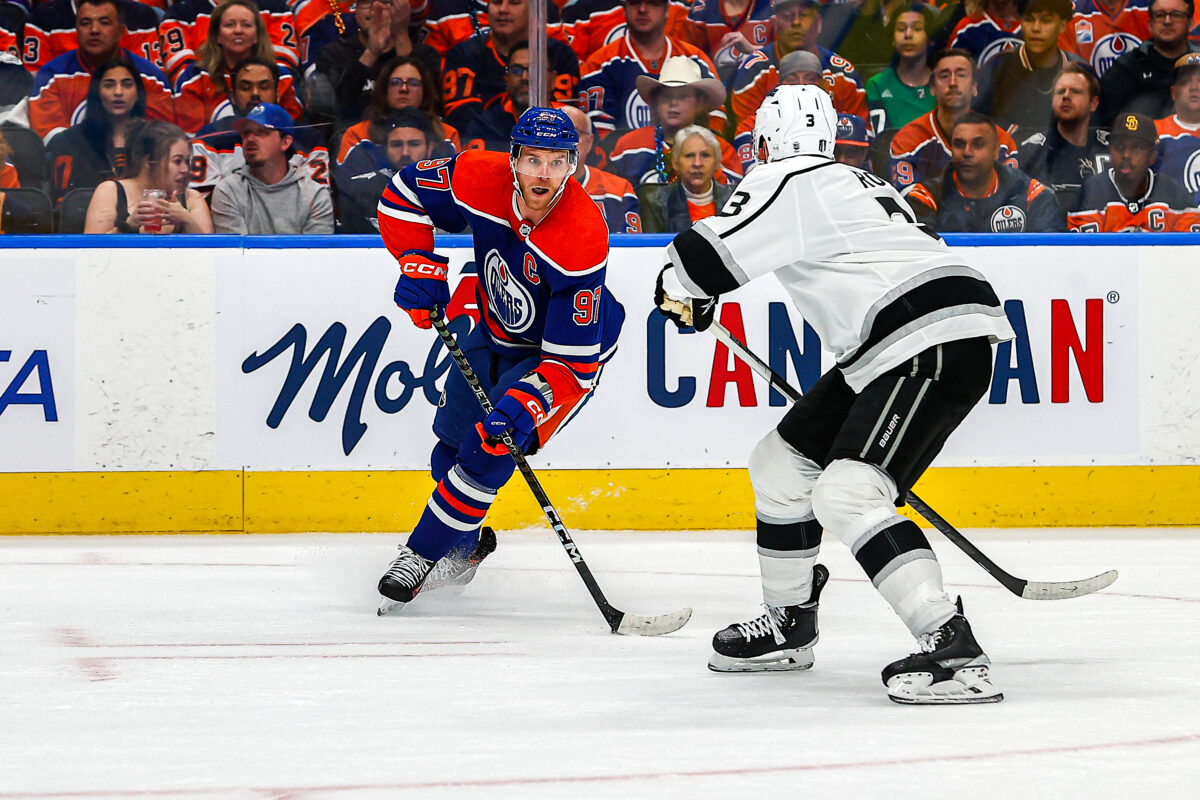 It isn't just offensively that he has been struggling, either. As pointed out by a well-known analytics account Andy & Rono on Twitter last night, McDavid's expected goals share in Wednesday night's game was just 30.4 percent. That marked the lowest amongst all Oilers forwards, a shocking stat for the world's best player.
Noticing his rather quiet play through the opening two games, as well as his ice time dropping nearly four minutes from 25:24 to 21:27, had some fans beginning to speculate on social media whether or not he may be battling something. While that still hasn't been confirmed, some members of the media are beginning to question his health as well.
Could McDavid Be Battling an Injury?
As mentioned, it hasn't just been the lack of production with McDavid, but more so the fact that he hasn't been the dominant player we are all used to. Even some from Calgary have taken notice, including George Rusic from the Big Show with Rusic & Rose, who admitted himself he doesn't think the Oilers captain is playing at 100 percent.
---
Latest News & Highlights
---
"Do you think that something is up with Connor McDavid?" Rusic asked. "Because, through two games, outside of that gorgeous pass he gave [Leon] Draisaitl on the pass last night, and he had that one little rush in the third period, do you think he's potentially banged up here a little bit?"
After posing the question, his co-host Matt Rose suggested that he believes the lack of production and opportunities are more so due to the fact he is being forced to go up against Danault. Rusic admitted that the point was fair, but used last year's playoff situation as to why he doesn't buy it.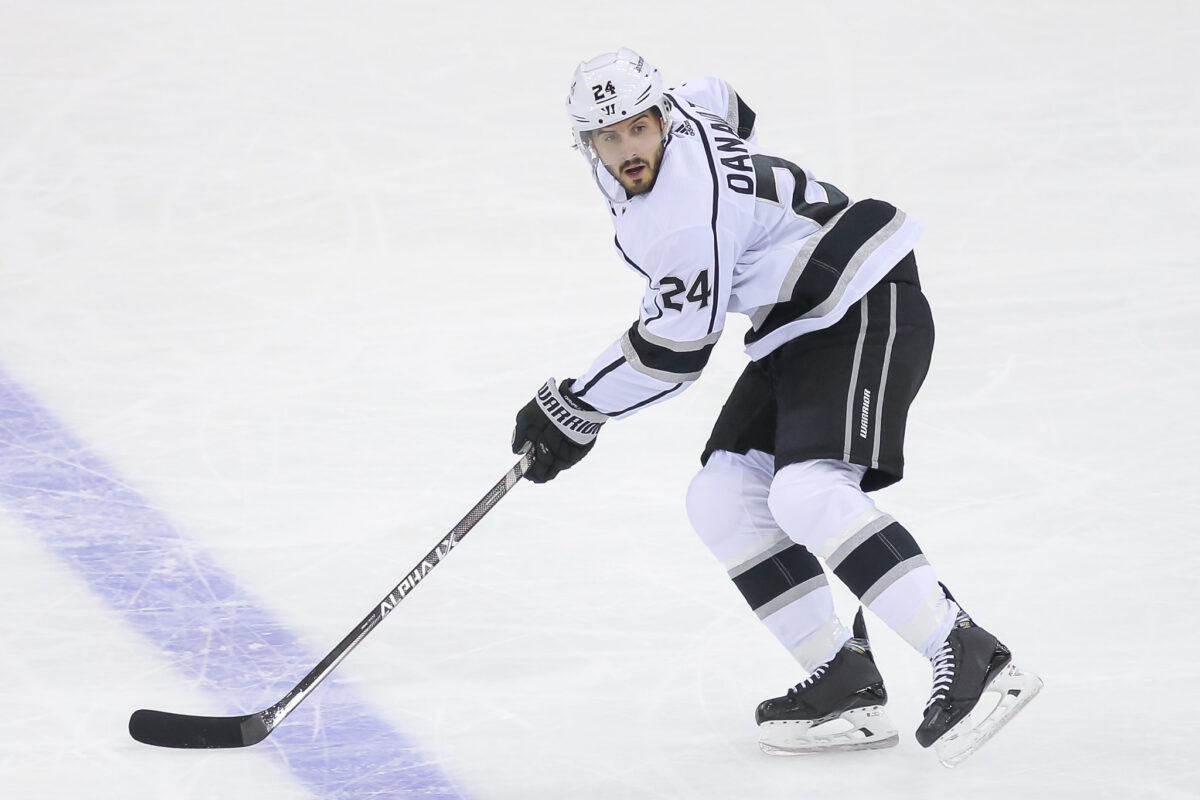 "I want to believe the Phillip Danault theory, how he's shutting him down. But Matty, he had 14 points against him last year in seven games."
Both Rusic and Rose bring up fair points here. In one sense, it has been surprising to see how quiet McDavid has been so far. In another, this series is just two games deep. If his underwhelming play continues for much longer, however, chatter is going to pick up more and more regarding what he may be dealing with.
Draisaitl Carrying the Load
The good news for the Oilers is that despite not having McDavid playing at his best, they were able to win Game 2 on Wednesday night to tie the series up at one apiece. While they did get some goals from depth players in Derek Ryan and Klim Kostin, it was Leon Draisaitl, who took this game over, registering a goal and two assists on the night. With a three-point night, he now has five points through the Oilers' first two playoff outings.
Stepping up in the playoffs is nothing new for Draisaitl, of course. The German superstar was a force to be reckoned with in last year's postseason despite playing with a high ankle sprain, as he recorded 32 points in 16 games. He somehow manages to find even new highs in the playoffs, proven by his 59 points in 37 career outings. That translates to a point-per-game pace of 1.62, which is second all-time for players who have played 30 or more games in the playoffs. Leading that list is Wayne Gretzky at 1.84, while Mario Lemieux sits third at 1.61.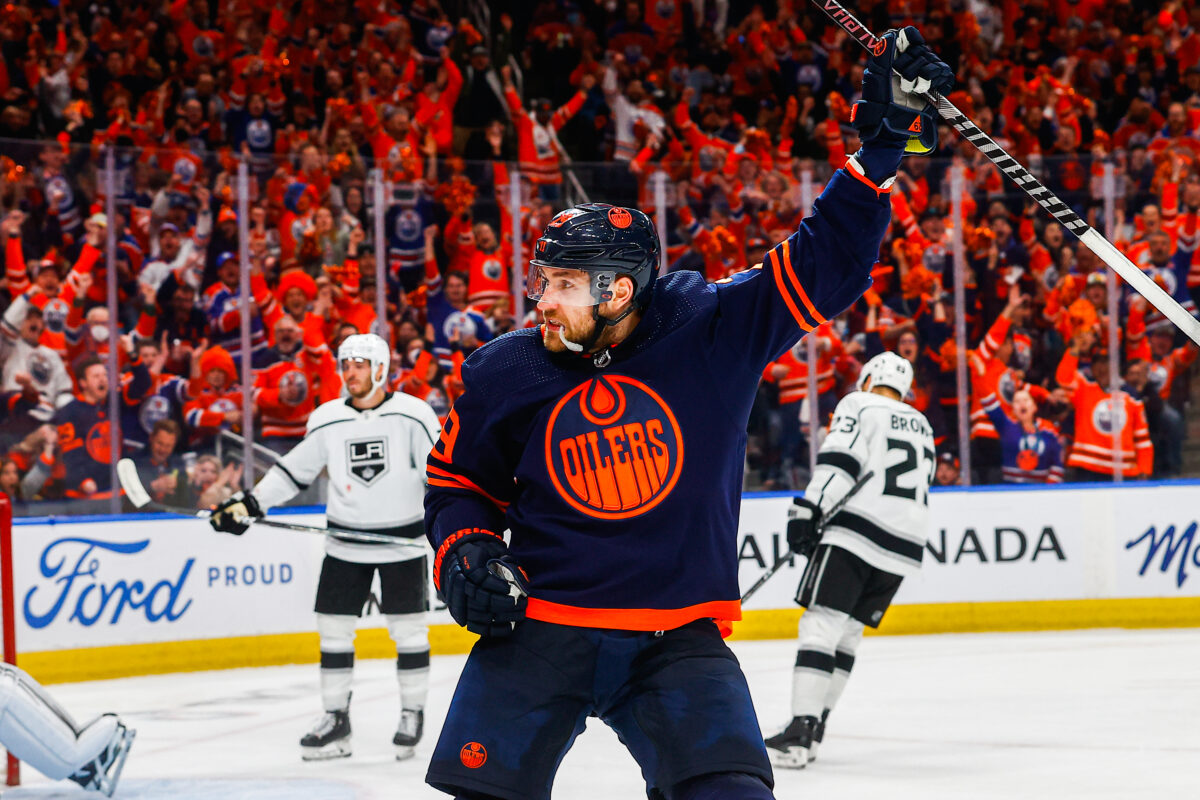 Whether battling an injury or not, McDavid has put this team on his back so many times over the years that you'd like to think others on this club not named Draisaitl can help carry the load in this series. That hasn't been the case yet, as some of the Oilers' other highly skilled forwards Ryan Nugent-Hopkins, Evander Kane and Zach Hyman have been quiet so far. That said, they are all capable of going off at any point and could as soon as Friday night.