It continues to go from bad to worse for the Edmonton Oilers. The 2017-18 season was highly anticipated as the year the Oilers finally emerged from the Decade of Darkness into Stanley Cup contenders. Things are not going according to the great hockey prophecy about the Oilers return to the promise land. Edmonton's now off to a dismal 7-12-2 start this year and is three points away from being dead last in the NHL. It's been an absolute disaster, and there's plenty of blame to go around. The reality of the situation is becoming quite clear.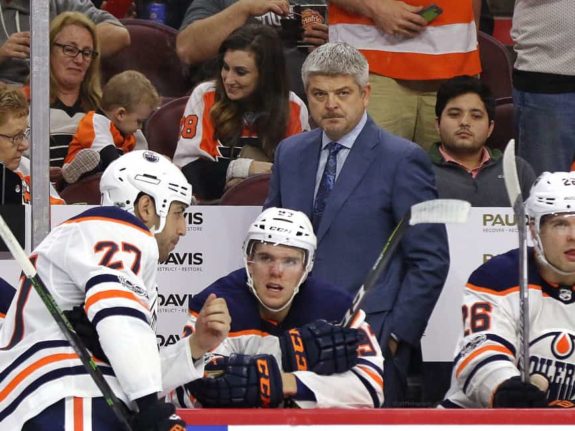 This Oilers team overachieved last year, and thus created a mirage that they're better than they actually are. Naturally, people bought into the hype and overestimated the capabilities of this lineup. That goes from the media, general manager Peter Chiarelli and even the players themselves. The unpopular truth is a lot of players in Edmonton over-achieved in 2016-17. This year the team is coming back to earth.
As mentioned here at the beginning of the month, US Thanksgiving is a huge indicator of success and where teams stand. If you're well outside the playoff picture by this quarter mark of the season, the likelihood of making the playoffs is very slim.
Oilers Struggling at the Quarter Mark of 2017-18
Through 21 games, Edmonton might be three points from dead last, but they're also just seven points out of a playoff spot. At this current pace, the team is on pace to finish with 63 points. Judging by the numbers, it looks like it could take 90 points to make the playoffs in the Western Conference. So while it's seven points now, the difference is on pace to be 27 points if Edmonton continues to play at a .381 winning percentage (W%).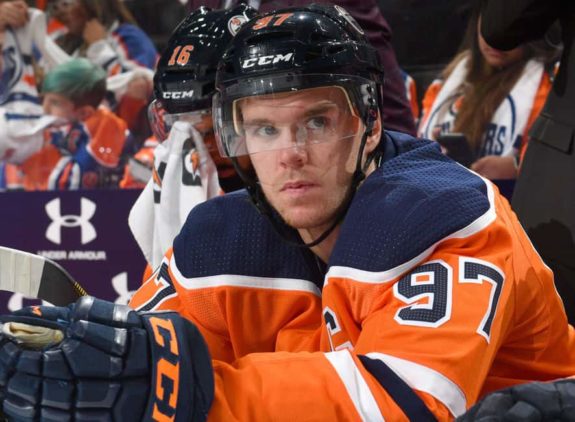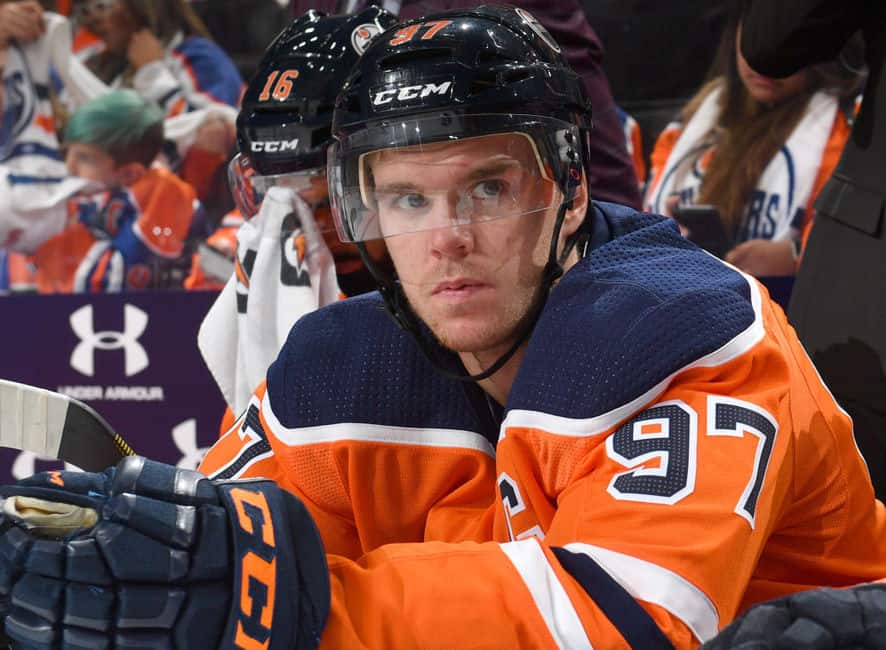 Even if this team returns to last year's standards (.628 W%) through the remaining 61 games, the margin for error is slim if they finish with 93 points. Remember, it took the Nashville Predators 94 points to qualify for the final playoff spot last season. So if you factor all this together, Edmonton has to be better than they were last year for the remainder of 2017-18. This is what the NHL standings looked like around U.S. Thanksgiving last year.
LAST YEAR'S NHL STANDINGS AT AMERICAN THANKSGIVING

Atlantic
Metropolitian
Central
Pacific
Team
PTS
Team
PTS
Team
PTS
Team
PTS
Montreal
30
NY Rangers
29
Chicago
28
Edmonton
25
Tampa Bay
27
Pittsburgh
27
St. Louis
25
San Jose
23
Ottawa
23
Washington
26
Minnesota
22
Los Angeles
23

Boston

22

Columbus
23
Nashville
21
Anaheim
22
Florida
21
New Jersey
23
Dallas
21

Calgary

19

Toronto
20
Philadelphia
21
Winnipeg
20
Vancouver
18
Detroit
19
Carolina
20
Colorado
18
Arizona
14
Buffalo
19
NY Islanders
16
Of those 14 teams that were outside the playoffs at American Thanksgiving last year, only three teams turned things around to make the playoffs. The Boston Bruins, Calgary Flames, and Toronto Maple Leafs did it last year. However, each of those teams were within three points of a playoff spot, not seven like the Oilers currently are. So if history is any indicator, the Oilers are in tough. The molehill is quickly becoming Mount Everest it seems.
Players Need to Take Ownership of Their Play
Before this stretch, I said it wasn't time to panic, but it was time to be concerned. We've now reached panic time after an 8-3 loss to the first place St. Louis Blues. The team seemingly quit after the Blues turned the Oilers defensive zone into a nightmare. The evening was full of missed assignments, poor coverage, and disappointing backchecks. St. Louis had their way with the Oilers and controlled nearly every play. Edmonton's defensive breakdowns cost them this game. Mentally, this team needed to be much better and focused on playing defense with a five-man unit.
Edmonton's issues are also magnified by the scoring problems this team is going through. Everywhere you look there's a mention of some mismanagement of assets by Chiarelli. Whether it was trading Taylor Hall, Jordan Eberle or even Justin Schultz, the offense sure could use of those three. It's concerning when you realize Edmonton's lost seven games this year by three or more goals. Those losses were to the Winnipeg Jets (5-3), Ottawa Senators (6-1), Washington Capitals (5-2), Detroit Red Wings (4-0), St. Louis (4-1, 8-3), and the Dallas Stars (6-3).
https://twitter.com/NHLbyMatty/status/933312188348907520
Edmonton's also been outscored 18-7 in their last three games. The team is now 0-2 on their current five-game road trip. You have to feel for head coach Todd McLellan who's tried nearly every lineup combination possible. Some might criticize him for not breaking up Connor McDavid and Leon Draisaitl, but it's the only line that's contributing on a consistent basis. You've also got Ryan Nugent-Hopkins doing everything in his power to get things going on his line. Nugent-Hopkins needs a proven scorer on his line. In the past two summers, Chiarelli's traded two away.
Point Finger at Players & Chiarelli
For everyone saying it's time to fire McLellan, he's not the core of the problem. He's handcuffed by a lineup that isn't taking ownership of their play and a GM that's stripped the roster of scoring. Chiarelli made a bad bet this summer that Anton Slepyshev, Drake Caggiula, Jesse Puljujarvi, and company could step up and fill the void. Now there's talk about Nugent-Hopkins being shopped, namely to the Columbus Blue Jackets.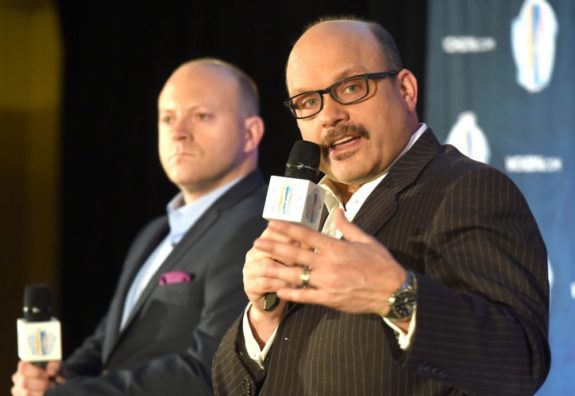 Defenseman David Savard is the rumored return. In all fairness to Savard, this would be an egregious step backward for this team. You can't continue to strip this team of offense. The depth of the roster isn't strong enough to replace the offense it would be losing. Much of the talk this year so far has thrown Edmonton's GM into the hot seat. What might this team be capable of if any combo of Mathew Barzal (draft pick traded for Griffin Reinhart), Taylor Hall or Jordan Eberle were here?
Edmonton will have to make due with the roster they have, not the roster they could've had. The point is, we can debate that until the cows come home, but this team needs to take ownership. It's not the time to fire the coach and give the players an easy out. It's also not the time for Chiarelli to make a hasty decision and part with one of his best all-around forwards in Nugent-Hopkins.
However this goes, this team will only have itself to blame if they miss the playoffs this season.