This season, The Hockey Writers will have a recurring "Three Takeaways" feature after every Columbus Blue Jackets matchup, meant to serve as postgame quick hits.
1) Continued Overtime Success
After Wednesday's overtime win, the Blue Jackets remain a perfect 5-0 in games that have ended in extra time this season. They moved to a 7-1 record when games go beyond regulation, including shootouts.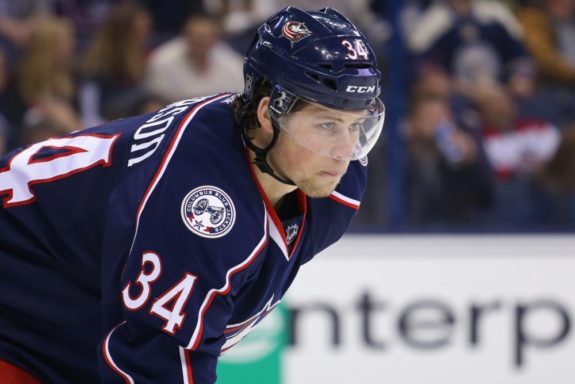 In past seasons, the Blue Jackets were happy to even make it to overtime and gain at least one point in the standings. This season, the Blue Jackets have a swagger in overtime situations — a look of ease and confidence that they can win those games.
Blue Jackets forward Josh Anderson, who scored the game-winning overtime goal on Wednesday, said that confidence is key.
"We're going into these kinds of games expecting to win instead of hoping to win," Anderson said. "We're getting a lot more comfortable."
Blue Jackets head coach John Tortorella reemphasized that mentality.
"There's no panic on the bench," Tortorella said. "I really feel that they're comfortable in these situations. We stay on our toes and keep on playing. Throughout the year, we have been involved in a lot of close games and we have handled ourselves well."
Josh Anderson is the second player in @BlueJacketsNHL history to score the only goal of a regular-season game in overtime, joining Freddy Modin on Dec. 28, 2009 vs. DET. #NHLStats #CGYvsCBJ pic.twitter.com/yNEjCySPrN

— NHL Public Relations (@PR_NHL) November 23, 2017
Additionally, the Blue Jackets' current season's successful strategy is simple: do not give up a goal, and score.
"We're playing really solid defense and not giving the other team anything," Anderson said. "When we do have an opportunity to go on the forecheck, we're making plays. We're doing a really good job of that and ending the game. We have a play defense first mentality and when the opportunity is there to go on the offense, we make the best of that."
So far, so good in those situations this season.
2) Blue Jackets Still Not Scoring
November 4. That is the last time the Blue Jackets scored more than three goals in a game. They have yet to score four goals or more in a home game in the month of November.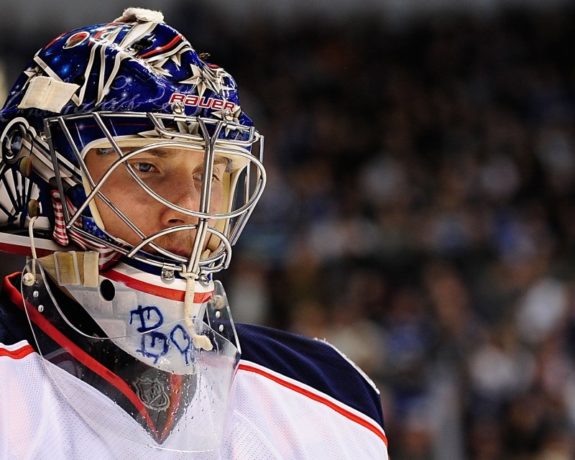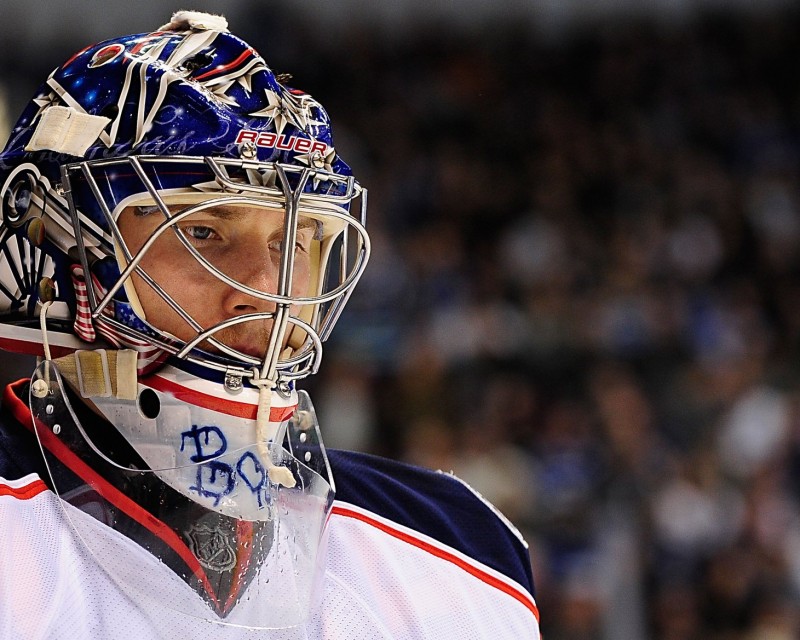 The offense has not come easy for the Blue Jackets, who still have several key forwards struggling on the scoresheet. The team's pass-first mentality and their tendency to look for the "perfect" play has not served them well. They are lucky they have last season's Vezina-winning goaltender in Sergei Bobrovsky to keep the puck out of their own net so they do not have to rely on high-scoring performances.
One would think that Bobrovsky would be frustrated with carrying the load when his teammates cannot produce. However, that is not the case.
"I am focusing on my things," Bobrovsky said. "I can't go and score the goals, and I can't control that. I don't think about that. I try to stay in my zone and do my things, and trust that the rest of my teammates will take care of theirs."
Additionally, Tortorella is not concerned as long as the team continues to win.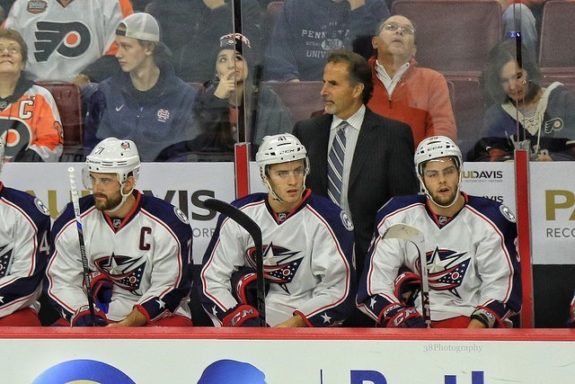 "We've found different ways to win this year," Tortorella said. "We have won games we didn't deserve to win, but our goaltender played well. We have won games where we have played well in seven- or eight-minute pockets and found a way to win it then."
Although the Blue Jackets are winning, the lack of offense has to be a concern in the eyes of team president John Davidson and General Manager Jarmo Kekalainen. The Blue Jackets scouting staff remains active to figure out how to bolster the offense. In the meantime, a win streak alleviates pressure.
Related – Blue Jackets 3 Takeaways: Bobrovsky & Lacking Offense
3) Key Components Making Milestones
Blue Jackets forward Cam Atkinson made franchise history by becoming the seventh skater to suit up for at least 400 games in a Jackets jersey. His statistics have been solid, too, with 125 goals and 234 points in those 400 games.
Tonight is a night of milestone games. @CamAtkinson13 is scheduled to play in his 400th NHL game. He becomes the 7th player in franchise history to reach 400. He has 125-109-234 in 399 games. #CBJ

— Mark Scheig (@markscheig) November 22, 2017
Fresh off his seven-year contract extension signed last week, the Blue Jackets hope Atkinson can continue to produce at the level he has–if not more–in that span.
Hopefully, Atkinson can bring life to the offense now that his contract negotiations are off his mind.
Another milestone moment: defenseman Zach Werenski surpassing the 100 game mark. Our own Mark Scheig went into detail about his historic rookie season and how much the Blue Jackets have needed him to be at his best again in the early part of this season.
As long as the Blue Jackets can look to cornerstones Atkinson and Werenski moving forward, the team is in more than capable hands.