This season, The Hockey Writers will have a recurring "Three Takeaways" feature after every Columbus Blue Jackets matchup, meant to serve as postgame quick hits.
1) Where's the Jackets' Offense?
If a team does not score, they do not win the hockey game.
The Blue Jackets are putting that to the test by only scoring four goals in regulation in their last four games. They have managed to win two of those games, but did so beyond 60 minutes.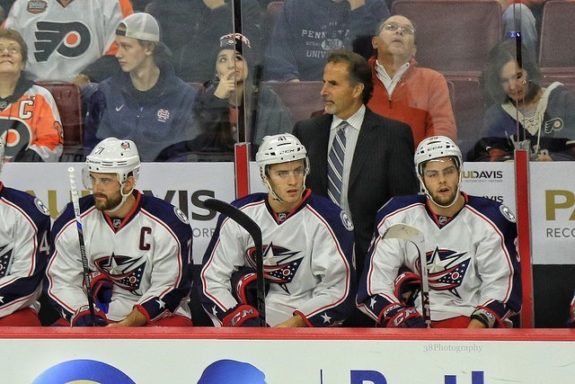 While goaltender Sergei Bobrovsky has been stellar in every aspect of his game, the Blue Jackets should not rely so heavily on their two-time Vezina-winner to do everything for them. Blue Jackets head coach John Tortorella called attention to that after Tuesday's 2-1 overtime win against the Montreal Canadiens.
"It's obvious — we have a lot of guys struggling offensively," Tortorella said in his postgame press conference on Fox Sports Ohio. "It's not just one guy. It's four or five guys that are struggling offensively. We have to keep on trying to work out of it with it and try to get something good to happen for us."
Blue Jackets defenseman Jack Johnson was also visibly frustrated by the lack of offense from his teammates, and how it makes the defensemen and Bobrovsky's jobs more difficult.
"When you score just one goal, you don't have a lot of room for error," Johnson said.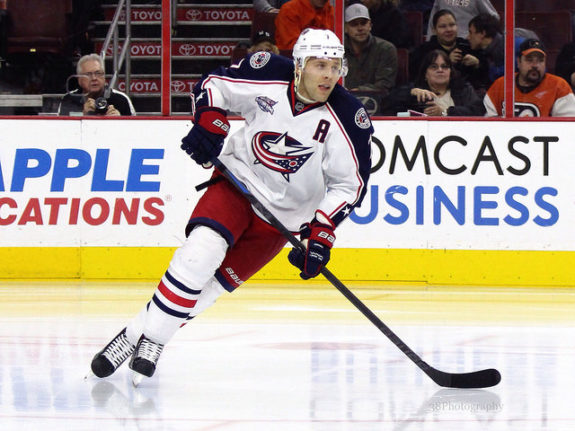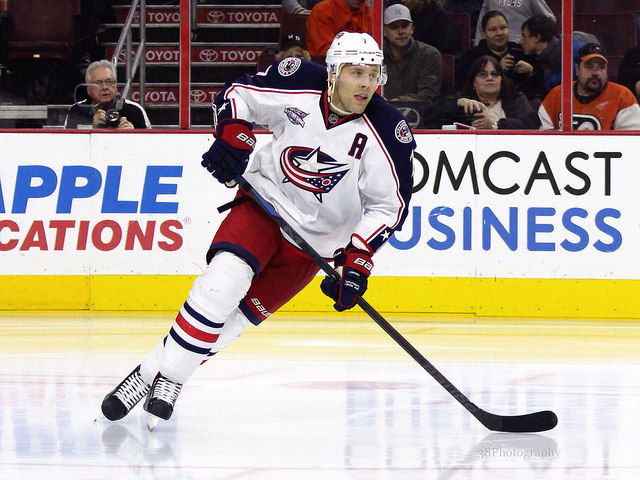 Forward Cam Atkinson, who had the primary assist on Zach Werenski's game-winning goal on Tuesday, placed the blame on himself for some of his team's struggles.
"I take a lot of pride in how I play and how I feel like I have been letting myself down and the team down lately," Atkinson said on the Fox Sports Ohio post-game broadcast. "It was nice to be on the good side for once and contribute to a game-winning goal [tonight]. It's a stepping stone, and [I have been trying to] stick with it and not to get too frustrated or down on myself."
Atkinson's level-headed response reflects the current locker room attitude as the team goes through this — never too low when the going gets rough.
2) Zach Werenski's Sophomore Struggles
It took a defenseman's goal to win Tuesday's game — from none other than Zach Werenski.
He scored his second game-winning overtime goal of his young career. Although though the offensive side of his game does not come to mind immediately, he does have 11 points in 19 games to open the season. That number would certainly be higher if the Blue Jackets could figure out their power play.
Atkinson gave Werenski credit for keeping his play up all season, even as the team has struggled lately.
"He's a stud, there's no question," Atkinson said. "He can play in a lot of different situations. He's a hell of a player and he's going to continue to get better."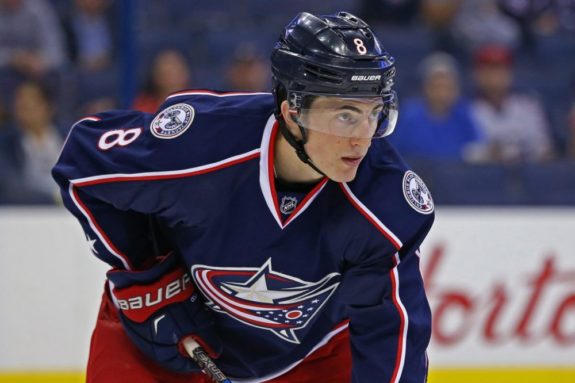 Understandably, several analysts and people around the league questioned whether Werenski would fall victim to the "sophomore slump" that sometimes plagues young stars. Werenski admitted to struggling during the past few games, and Tortorella noticed, too.
[miptheme_quote author="John Tortorella" style="text-center"]"He's fought the puck. With [Werenski], as I said last year when things were going all his way and he was cruising a little bit, he never got too high. And he's not going to get too low here in some of the battles he's going through. I trust him with that. There's not much conversation I need to have with a young man like him who understands it. He's going to play himself out of it and we're not going to overthink it. He's a pro. [Werenski] has a great intellect about the game; he knows what he is and he's confident in himself. He knows he's not playing well. He scored a goal [Tuesday], but he still had some major struggles. Zach is always going to work at what he is as a player, no matter what the points are or are not. He's always going to work on his game to be better."[/miptheme_quote]
Like Tortorella said, no one should be overly concerned about what Werenski is going through right now. Burdened with big minutes, Werenski continues to hold his own night in and night out, and like his teammates, is not immune to the highs and lows of a long NHL season.
Related – Blue Jackets 3 Takeaways: Bobrovsky & Overtime Wins
3) Bobrovsky: "Best Goalie in the World"
Not sure how much more this team can sing the praises of Bobrovsky, who has kept the Blue Jackets in the thick of the Metropolitan Division standings despite their recent slide.
Here is yet another highlight reel save Bobrovsky made to keep the Blue Jackets in Tuesday's game:
Here are 6 angles of the Bobrovsky lunging split blocker save where he drops his stick. Still can't believe it happened. pic.twitter.com/nyeHBtaKyl

— InGoal Magazine (@InGoalMedia) November 15, 2017
In Tortorella's eyes, Bobrovsky is the team's backbone at the moment.
"It's a key to winning in the National Hockey League – your goaltender has to do it," Tortorella said. "That's a big reason why we're getting points. Teams go through [tough times] and goalies have to stand in there and he's getting it done for us. He's impressive."
Bobrovsky provided a glimpse inside his mind after Tuesday's win.
"We need two points and we want to win," Bobrovsky succinctly said on the Fox Sports Ohio postgame broadcast. "You have to be focused, you have to work hard and you have to step up when you're needed for your teammates. As the season goes on, you become more comfortable in the net and have more chemistry with your defenseman. It's only November… the most important games are still ahead of us."
Bobrovsky speaks the truth — the Blue Jackets' season is only 23 percent over, and there is still a long way left to go. The skaters have time to work through their kinks and Bobrovsky even said it's still early in the season for him, too.