Over the summer, there was concern over the Toronto Maple Leafs re-signing Curtis McElhinney as their backup goalie. He played half a season with the Leafs, with most of his play being mediocre and only the odd game where he was solid in net. The Leafs also had Garret Sparks playing amazing in the AHL with the Toronto Marlies, so it seemed right that Sparks would be given a chance in the NHL and McElhinney would be let go.
Instead, the Leafs re-signed the 34-year-old McElhinney to an inexpensive two-year deal for $850,000 annually. Now McElhinney is fighting for his job every game with Sparks, and now Calvin Pickard, waiting in the wings for their opportunity.
McElhinney – Career Backup Goalie
McElhinney came to the Leafs as a waiver pickup midway through the season from the Columbus Blue Jackets. Although his career stats as a backup goalie didn't inspire confidence, he was at least an upgrade over Jhonas Enroth who lost all four of his starts and was promptly put on waivers.
McElhinney played in 14 games for the Leafs and started 10 of those games, coming away with a 6-7-0 record and a 0.914 save percentage. His play was anything but dull with his acrobatic goaltending style being reminiscent of goalies a decade ago. Although he was exciting to watch with his diving saves, the only reason he had to be that acrobatic was that he was often out of position and needed to dive to make the save.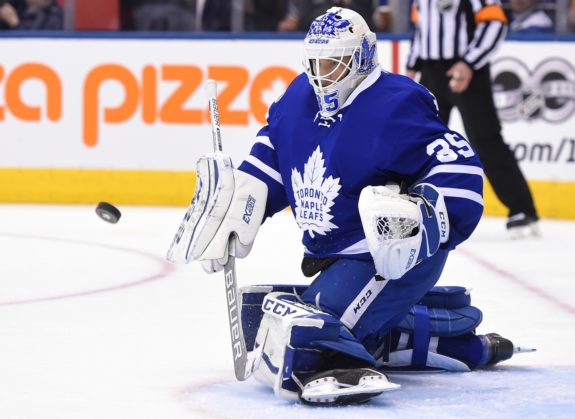 This season, McElhinney's year was off to a rough start with him giving up five goals on 28 shots against the Los Angeles Kings in only his second game of the season. Now, for other teams, they would likely be more forgiving in their backup goalie's play or at least give him more time to find his game. The Leafs, on the other hand, don't accept poor backup goaltending, which was evident after they waived Enroth after just four games last season.
The lack of leeway with backups is due to how much of a heavy workload the Leafs put on Frederik Andersen. Last season, Andersen played 66 games, which was second-most in the NHL only behind Cam Talbot's 73 games with the Edmonton Oilers, so it makes sense that the Leafs need a backup that can play great in the few games that Andersen doesn't play when the Leafs have a set of back-to-back games.
Luckily for both the Leafs and McElhinney, he showed in the 4-1 win against the Boston Bruins that he can steal games in Andersen's absence.
McElhinney helped win the game for the Leafs, making 38 saves and giving the Leafs just their third game where they allowed less than two goals. If McElhinney can play like that consistently, then there's no reason why he can't play out the rest of his contract as the Leafs backup goalie.
Sparks & Pickard Deserve a Chance
The problem now for the Leafs is that they have two goalies behind McElhinney who both deserve a shot as the backup goalie. First, there's Sparks who has been absolutely dominant in net this season. In nine games, Sparks has a record of 7-2-0 with two of those games being shutouts. He's also leading the AHL in goals-against average (1.57) and save percentage (0.944).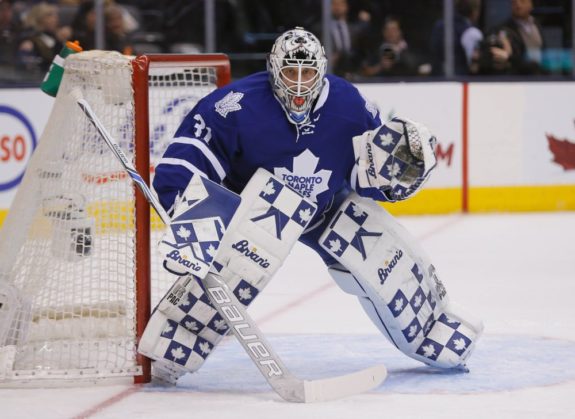 This isn't really a surprise either, as Sparks was a top-10 goalie in the AHL last season based on goals against average and save percentage. It's only a matter of time before the Leafs have to put Sparks in, as he's playing his sixth season with the Marlies and has been consistent that entire stretch. With the numbers he puts up, it's very likely that he would be better for the Leafs over McElhinney, but we can only really know that if he gets a chance with this Leafs' team.
He has played 17 games with the Leafs, but this was back in the 2015-16 season when the Leafs finished dead last in the NHL, so it's hard to blame his poor stats from that stint all on him when the rest of the team was so bad.
Then there's Pickard, who has three seasons of experience as a backup goalie with the Colorado Avalanche. His stats are quite good despite playing for a team that's, at best, mediocre. Last season, when Colorado was historically bad, Pickard ended up playing 50 games because of an injury to Semyon Varlamov and had a save percentage of 0.904 and a goals-against average of 2.98.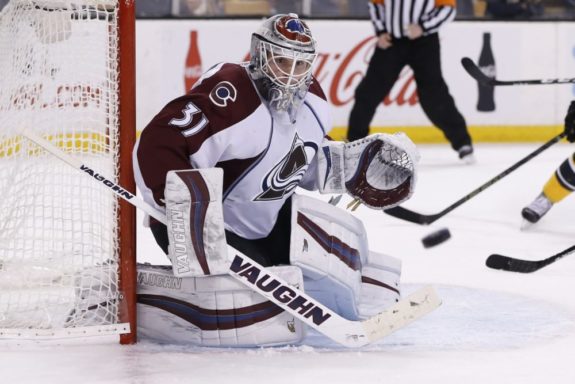 Now those numbers aren't great, but when looking at Colorado's record last season it's a surprise that his stats aren't worse than that. So for Pickard, it makes sense to keep him with the Marlies so that he can regain his confidence and it seems to be working so far with Pickard having a record of 3-2-0 and a save percentage of 0.918.
With the two goalies that the Leafs have stashed in the minors, it makes no sense not to give them a chance to shine, so McElhinney needs to be outstanding because it's his job to lose.