The NHL released the rosters for the 2017 NHL All-Star Game that will take place as part of the All-Star Weekend set for Jan. 27-29 at the Staples Center in Los Angeles.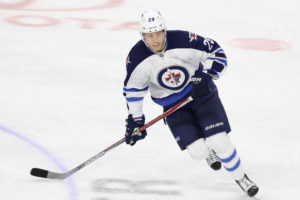 The game will be played as a 3-on-3 tournament and takes on a special meaning for the league, players and the fans as it's part of the league's centennial celebration.
Last month, the NHL revealed the fans' picks for the four captains who will lead their respective teams at the annual event — Sidney Crosby, Connor McDavid, Carey Price and P.K. Subban. The NHL's Hockey Operations Department filled in the remaining 40 players on Tuesday.
Full NHL All-Star rosters: pic.twitter.com/mvQj0SC4Bn

— Stephen Whyno (@SWhyno) January 10, 2017
Among the biggest names on the rosters released on Tuesday include rookies Auston Matthews and Patrik Laine — who are just the third pair of players selected first and second overall to be selected as all-stars in the season immediately following their draft, according to ESPN's Stats and Information.
The only other pairs of picks to have had this honor are Gil Perreault and Dale Tallon in 1970-71 and Mario Lemieux and Kirk Muller in 1985-86, according to ESPN.
Auston Matthews and Patrik Laine selected to NHL all-game. Both earn a $212,500 bonus in their entry-level contract.

— Chris Johnston (@reporterchris) January 10, 2017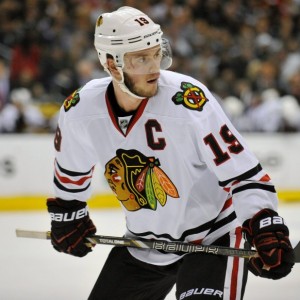 The four coaches for the all-star weekend are the Minnesota Wild's Bruce Boudreau (Central Division), the San Jose Sharks' Peter DeBoer (Pacific), the Montreal Canadiens' Michel Therrien (Atlantic) and the Columbus Blue Jackets' John Tortorella (Metropolitan).
Chicago Blackhawks forward Artemi Panarin, who has 17 goals and 24 points in 43 games — the sixth leading scorer in the NHL — is among the biggest names who was not named to the All-Star roster, as four of his teammates were named to the Central Division's roster. Other noteworthy players who will not be part of the weekend are forwards Cam Atkinson (Columbus Blue Jackets), Phil Kessel (Pittsburgh Penguins) and Jakub Voracek (Philadelphia Flyers).
Chicago Blackhawks captain Jonathan Toews, who battled injury earlier this season and has tallied just 20 points in 34 games, was humble about being included in the All-Star Game, acknowledging that other teammates of his deserved to be there.
All-Star Jonathan Toews: "I have to completely admit that there is a handful of guys on this team that are definitely more deserving."

— Chris Kuc (@ChrisKuc) January 10, 2017
McElhinney Claimed by Maple Leafs
The Toronto Maple Leafs have claimed goaltender Curtis McElhinney off of waivers from the Columbus Blue Jackets on Tuesday, according to Sportsnet's Chris Johnston.
Curtis McElhinney is earning $800,000 on an expiring deal. Low-risk gamble for a team that only has one win out of its backup all season.

— Chris Johnston (@reporterchris) January 10, 2017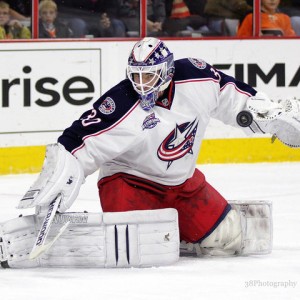 McElhinney is expected to provide immediate relief to Maple Leafs starting netminder, Frederik Andersen, who has started 33 of the team's first 39 games to start the season. Andersen is 17-9-7 with a 2.69 goals-against average and a .918 save percentage. The 27-year-old Danish netminder arrived to Toronto this past offseason and has handled the bulk of starting duties as the team has lacked reliable backup relief.
The Maple Leafs picked up McElhinney, 33, a day removed from when the Blue Jackets place him on waivers after a disappointing loss to the New York Rangers in which the Blueshirts overcame a 4-1 deficit to score the winning goal with just 17 seconds left in regulation. McElhinney yielded five goals in the 5-4 loss and he dropped to 2-1-2 this season with a 2.39 goals-against average and a .924 save percentage. He's received just five starts and seen action in seven games total, playing behind the red-hot Sergei Bobrovsky in Columbus this season.
McElhinney is in the final year of a two-year, $1.6 million contract and is set to become an unrestricted free agent this offseason — whose addition to the Maple Leafs' roster provides a low-cost option in goal behind Andersen for the time being.
Odds and Ends
— In some sad news out of the world of hockey and the law enforcement community, former New York Police Department Detective Steven McDonald passed away on Tuesday at the age of 59 after suffering a heart attack on Jan. 6. McDonald was on-duty as an NYPD police officer when he was shot by a teenager in Central Park in New York City on July 12, 1986. McDonald was left paralyzed and wheelchair-bound with his injuries so severe he reportedly had been given an estimate of just five years to live at the time. Upon the shooter's release from prison, McDonald made headlines with his genuine offer of forgiveness and his positive attitude about life and willingness to help other people. He was a regular at New York Rangers hockey games and the team has given out the Steven McDonald Extra-Effort Award annually since the 1987-88 season. The Rangers released a heartfelt video to commemorate his life, which captures the positive impact he had on others and a message of hope and inspiration.
Rest In Peace Steven McDonald.

Our friend. Our hero. Above and beyond. pic.twitter.com/6xOHSGnlyO

— New York Rangers (@NYRangers) January 10, 2017
— The Tampa Bay Lightning recalled forward Gabriel Dumont and goaltender Kristers Gudlevskis and reassigned goaltender Adam Wilcox to the Syracuse Crunch (American Hockey League) on Tuesday morning. The Lightning announced later in the day that they had reassigned defenseman Slater Koekkoek and Gudlevskis to the Crunch.
Slater Koekkoek and Kristers Gudlevskis reassigned to #SyrCrunch so Bishop is ready to play this week

— Lightning Insider (@Erik_Erlendsson) January 10, 2017
— Jeff Glass has signed an AHL contract with the Rockford IceHogs after being released from his professional tryout (PTO) with the Toronto Marlies on Monday, according to Sportsnet's Chris Johnston.