In an Edmonton Oilers news and rumors update, the Edmonton Oilers' top players met with the media this week, as did general manager Ken Holland and head coach Jay Woodcroft. While it is expected the team will return next season with mostly the same look, Holland did leave open the possibility of a few tweaks based on the salary cap. He also noted that he's not going anywhere, despite rumors that a new GM might be hired. The coach also talked about his playoff goaltending strategy.
McDavid and Others Talk Winning With the Core
When Connor McDavid and Leon Draisaitl took to the mics and answered questions, many of the responses they gave had to do with being disappointed that a team they believed was good enough to win the Stanley Cup is already going home. Part of that disappointment comes in knowing they didn't win as a core group who have been through a lot together. They intend to see this through and are happy that the main guys will all be back.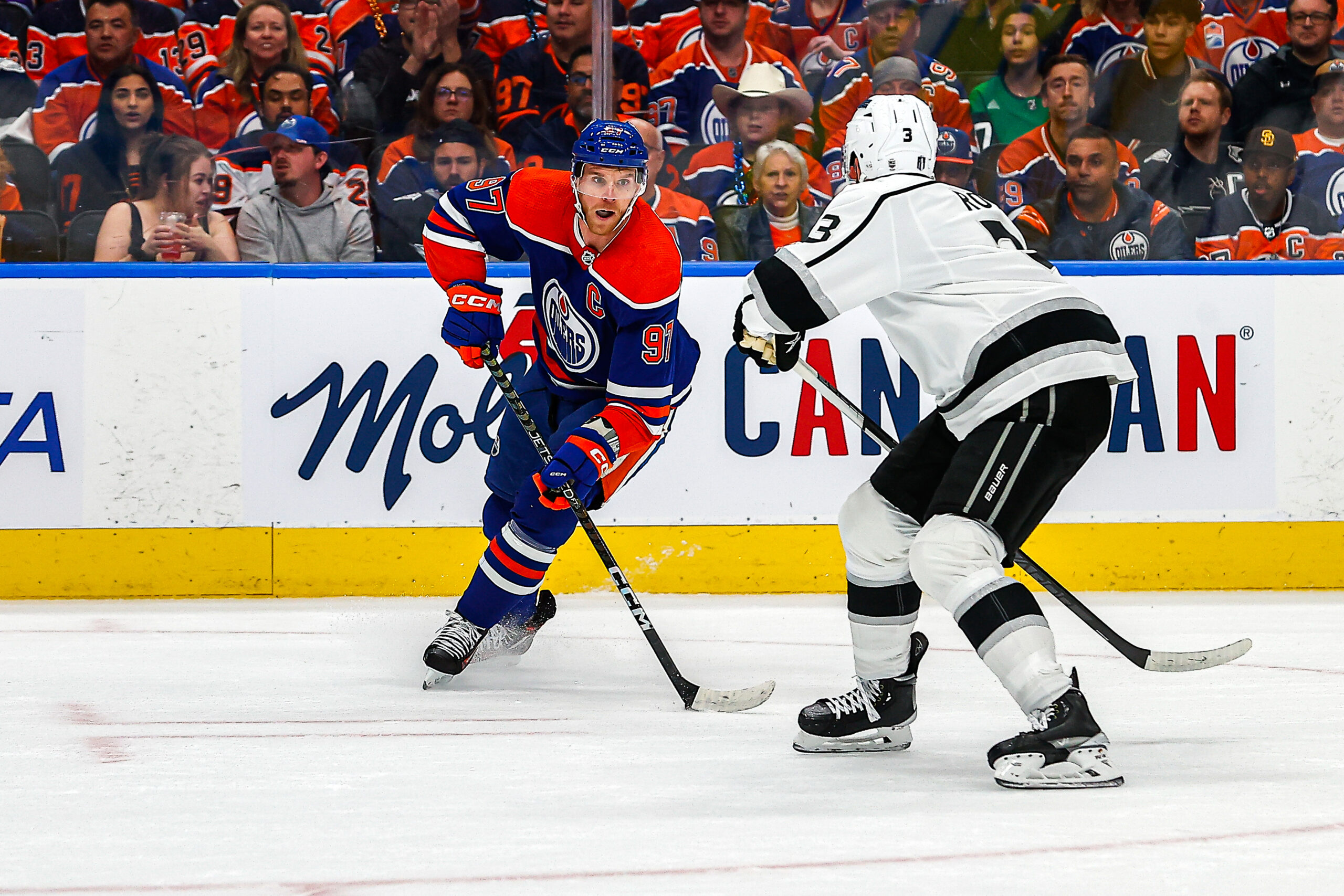 McDavid specifically noted that every one of their key players is locked into deals and in the prime of their careers. He believes they have a chance to do this together and it's important for the core to win as a core. Draisaitl said that every season they don't win the big one, they want it more.
Both said it's "cup or bust" for this group. Their mentality is that not winning the Stanley Cup in any given season is considered a failure now.
Holland Is Coming Back Next Season As GM
Holland addressed the media one day after the players did and was asked about his future as the general manager of the team. He confirmed he had one season remaining on the five-year deal he signed and believes he's done a good job with the group in his tenure. He is committed to honoring his contract and mentioned that he's not sure what comes after that. He talked about his nine grandchildren and family and also the energy and motivation he has to keep going, feeling like he's not quite done and wants to win another Stanley Cup before calling it quits.
Related: Devils' UFA D-Man Linked to Oilers as Upgrade Over Cody Ceci
As for what his plans are in the final year of his deal, he's going to get back to work and play with the salary cap to find a way to get the team back in position to compete for the Stanley Cup. When asked what his strategy was, he noted that he won't buy green bananas because he might not be around long enough to see them turn yellow. In other words, he's got no intention of putting time into things that take a long time to yield profits or results.
The Future of Jack Campbell and Stuart Skinner
Woodcroft took the stage on the same day as Holland and was asked about whether he thought he might have burnt out Stuart Skinner by overplaying him in the postseason. Woodcroft responded that he thought Skinner's season was one of the highlights of the year for the organization and didn't necessarily believe he overplayed the netminder. As far as pulling him three times, Woodcroft said it wasn't always on the netminder as the team wasn't great in front of him.
---
Latest News & Highlights
---
Woodcroft also noted that he's got confidence in Campbell and while there were times throughout the season that Campbell's game might not have been where he wanted it to be, he did a great job and went on a run of nine wins in a row. He also said that every player had moments when their games weren't top-notch. Holland was asked if he regretted signing Campbell to a five-year deal and responded, there have been plenty of netminders who signed big free-agent deals and weren't great in the first year and then fantastic in the second season. He believes Campbell will have a strong second year being more comfortable. That could mean any speculation of the Oilers possibly shopping him aren't accurate.