Since his rookie season in 2015-16, Edmonton Oilers' fans have been very divided on Darnell Nurse. Some have suggested he is a top pairing NHL defenceman, while others think it would be in the team's best interest to move on from him. Regardless of your opinions on him, however, it is impossible not to notice the great start he has gotten off to this season, particularly offensively.
Through the Oilers' first 14 games, Nurse has four goals and 10 points. The great start has him on pace for 40 points in the shortened 56-game 2020-21 season, which would translate to 59 points over a full 82-game schedule. Heading into last night's game against the Ottawa Senators, the Hamilton-born defenceman had scored a goal in three straight and at least a point in six of his last seven games.
Sustainability
Prior to this season, the 26-year-old's career highs came during the 2018-19 season when he scored 10 goals and 41 points in 82 games. That stands as the only time Nurse has cracked the 40-point barrier. Through his 363 career games, he has 131 points. To put it simply, the current pace he is on doesn't seem sustainable, but that doesn't mean he won't set a new career-best in terms of points per game.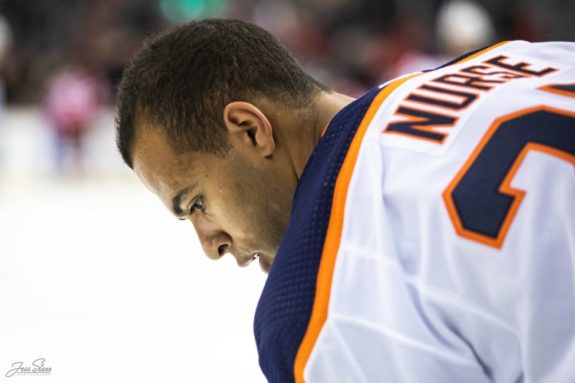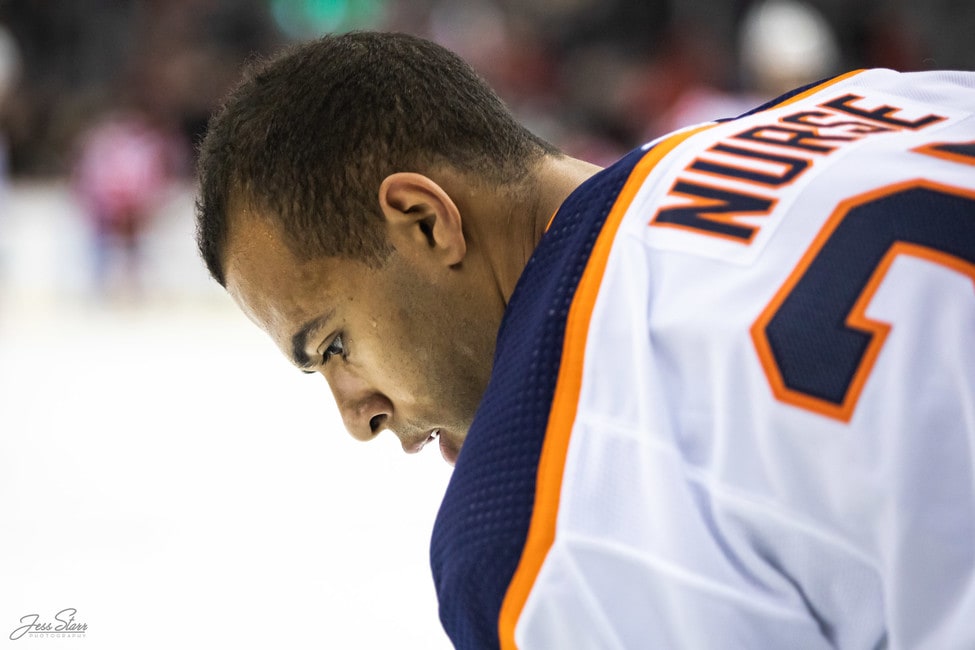 Given his age and the lengthy NHL career he has already had, many thought Nurse had already reached his ceiling. It is important to remember just how much potential and hype he had coming into the league, however, as he was selected seventh overall at the 2013 NHL Entry Draft. While he was a very solid two-way defenceman prior to this year, it is possible the 2020-21 campaign is a coming-out party for him, offensively speaking.
Stepping Up During Klefbom's Absence
Another fantastic element to Nurse's game, and one that seems to often go unnoticed, is the number of minutes he is able to play. He has been an absolute workhorse for the Oilers early on, averaging a team-leading 24:20 per game. The next closest defenceman in that category is Tyson Barrie, who is averaging 21:33.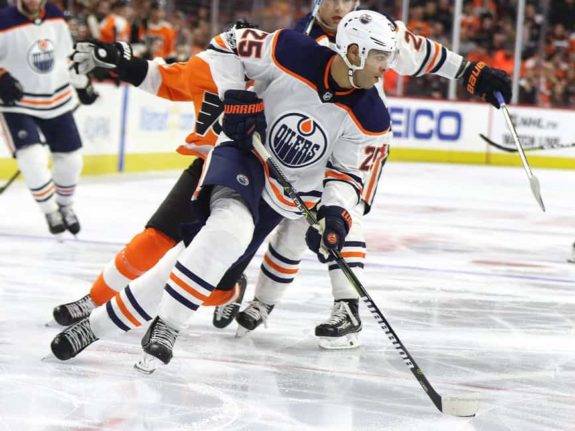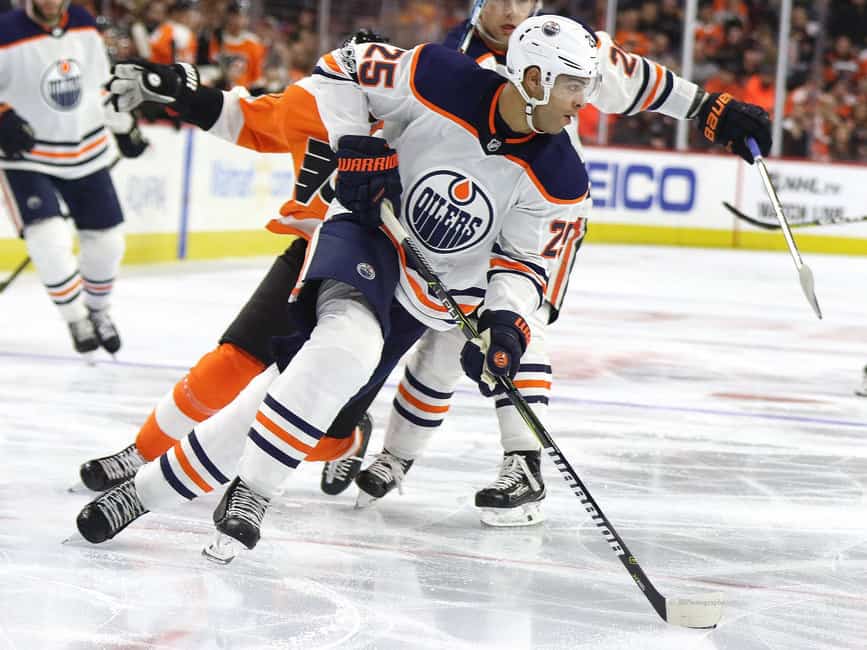 The high total is more than Nurse has ever played, though he did average over 23 minutes the previous two seasons. Of course, this was somewhat expected given that Oscar Klefbom, who led the team at 25:25 per game last season, is out for the entire year. Many worried that losing Klefbom would sink this team, which hasn't entirely been the case thanks to Nurse upping both his play and minutes early on this season.
While Nurse's offensive game has garnered the most attention this season, he has, for the most part, been great defensively as well. He still has some critics that are quick to point out a bad shift here or there, but there aren't many players who are going to have a perfect game playing the minutes he does.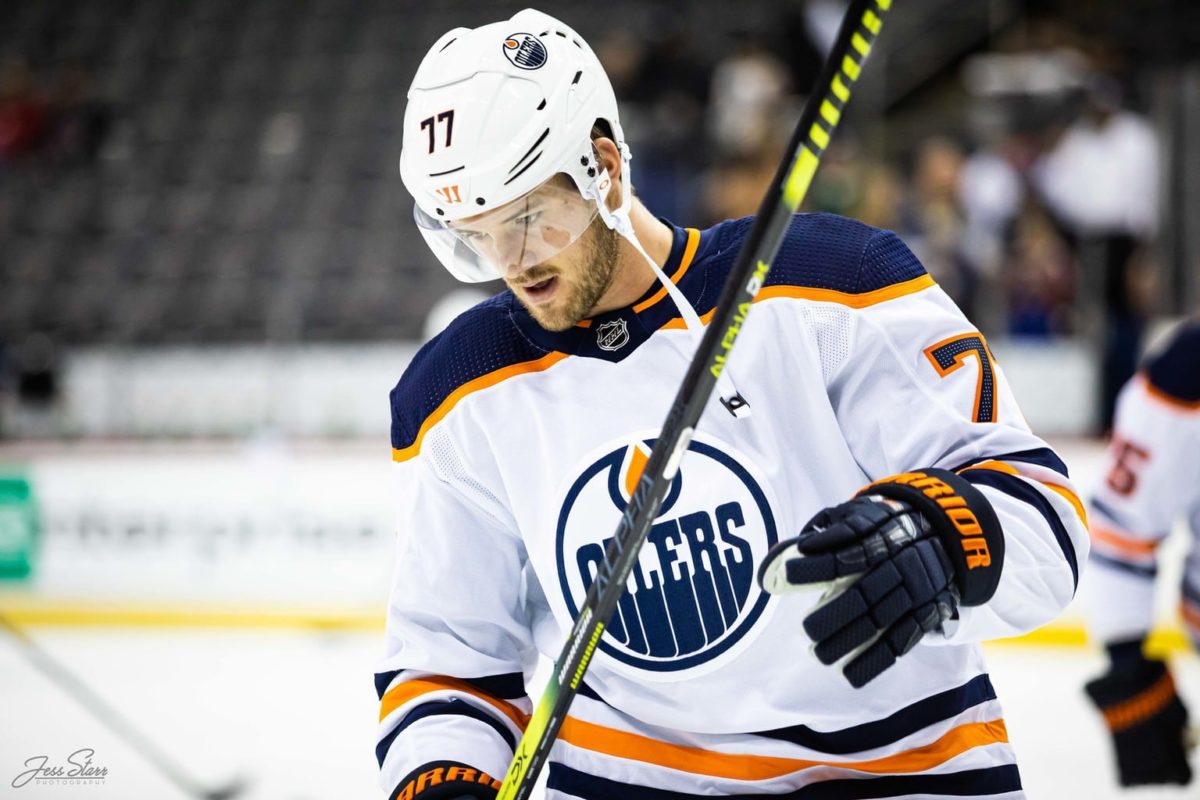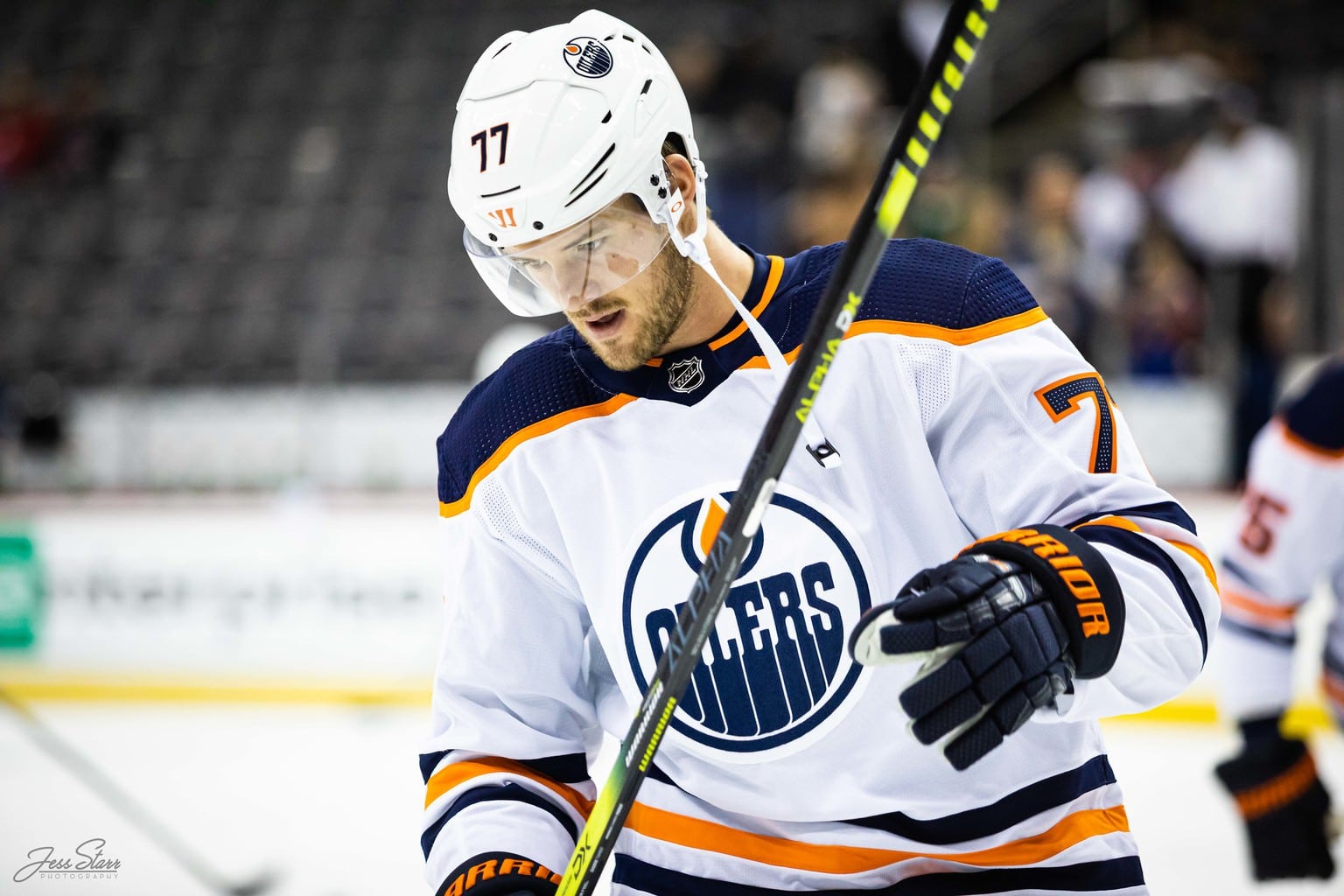 Despite logging the most minutes on a team that currently has a negative goal differential, Nurse sits second in plus/minus with a plus-7. This is even more impressive when paired with the fact that Connor McDavid is even on the year, even though he has 27 points. Meanwhile, Barrie, who is second in ice time on the back end, is a minus-6. While plus/minus is a controversial stat, often for valid reasons, Nurse is well-deserving of his plus ranking.
Another strong part of Nurse's game and one that doesn't seem affected this far, despite the heavy minutes, is his physical and intimidating style of play. His 32 hits on the season rank him second on the Oilers, trailing only Josh Archibald (47), and also have him sitting just outside the top 20 throughout the entire league. His mean streak has garnered him a lot of recognition over the years as one of the league's tougher players, and he certainly isn't backing away from that early on this year, as seen in this clip.
For years, the Oilers often seemed to lack toughness and/or anyone willing to stick up for teammates. Thankfully, that is no longer the case, and Nurse is a big reason why. Though we haven't seen him drop the gloves yet this season, it wouldn't be surprising to see it happen soon. While fighting has turned into a controversial topic in hockey, and for fair reasons, knowing they have a guy like Nurse in their corner has to be a comforting feeling for players like McDavid and Leon Draisaitl.
Deserving of More Appreciation
Even with his great play this year, if you were to do a quick scroll on Twitter, you would see quite a few critiquing his game. For whatever reason, there are certain fans of the Oilers over the years who often bash a defenceman until he moves on, only to then wish they were still apart of the team.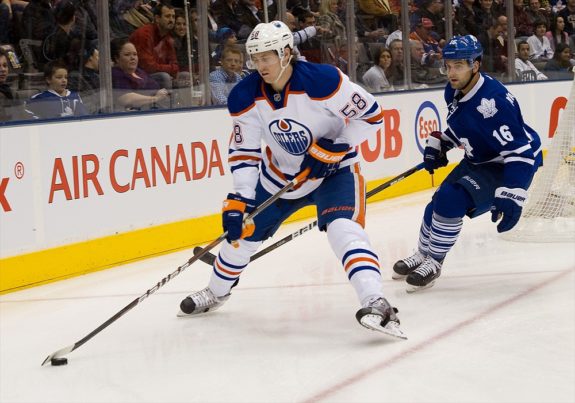 A perfect example of this is Jeff Petry, who was often criticized during his time in Edmonton despite being the team's top defenceman. However, since being traded to the Montreal Canadiens during the 2014-15 season, Oilers' fans have said he should have never been moved. It is important that these same people think of that when discussing moving on from Nurse. He isn't the perfect player, but few are, and there is no one else on this Oilers' blueline currently who would be able to play the minutes he does.
---
---
Colton Pankiw is a former Jr. A hockey player who now provides his knowledge of the game through writing. He's been a very active and reliable source for nearly two years at The Hockey Writers. He is a credentialed writer for the Calgary Flames but also does features on other teams throughout the league. Other writing contributions include: Yahoo Sports, Las Vegas Chronicle, Oil On Whyte, and Markerzone.com. Colton is also a co-host of both Oilers Overtime and Flames Faceoff podcasts. Any interview requests or content info can be made through him on Twitter. Take a look at his work here.