Coming into the modified 2020-21 NHL season, every team knew that they would face adversity due to COVID-19. Some teams experienced this early on, like the Dallas Stars whose first games were postponed due to an outbreak, while others have just started to feel the effects of the pandemic. At this point, almost every division has been impacted in one way or another, whether it's a delayed schedule caused by other teams or issues within their own locker room.
The Los Angeles Kings are now one of those teams, with key players out of the lineup due to COVID protocol. A couple of significant injuries have also taken their toll on the team. The Kings ended January with a decent 3-3-2 record, but they have now fallen to last place in the Honda West Division due to their dreadful start to February. LA now has a 3-6-2 record, still totaling eight points and a .364 point share. The good news is that there is plenty of time to turn things around, but they will have to figure out how to overcome this adversity quicker than usual, given the 56-game schedule.
Key Absences
Sean Walker: Face Injury
In a 5-3 loss to the Minnesota Wild on Jan. 28, Walker left the game after a scary incident. With just over 16 minutes remaining in the third period while on the penalty kill, Matt Dumba unloaded a massive slapshot that hit Walker under his visor. Walker left a trail of blood as he left the ice, and he has been out a week; he is expected to miss one-to-three more weeks. 
Last season, Walker put up 24 points in 70 games, second on the team among defensemen. So far, he has only put up two points in seven games with a minus-two rating. He hasn't quite played up to expectations, and this injury could slow down his return to success. On the other hand, some time off could be exactly what he needs to get back on track.
Matt Roy: Upper Body Injury
In the second period of the same game, also while on the penalty kill, Roy went into the corner to recover a puck that was dumped in by Kirill Kaprizov. Kevin Fiala, though unintentionally, hit Roy from behind that sent him headfirst into the boards. He is likely the most detrimental loss for the Kings, especially on defense.
As I've said many times, Roy is the most reliable defenseman on the Kings. This season, he has a 50.52% Corsi for percentage (CF%), fifth on the team, second amongst defensemen. He has also posted a wins above replacement (WAR) of 0.7 which assigns a numeric value to the overall impact a player has on his team. He leads the team in that category.
Expected wins above replacement (xWAR) is typically a better metric to measure the impact of a defenseman, as their shooting percentages are usually not as good as forwards. Roy ranks third on the team, posting an xWAR of 0.4. His regularized adjusted plus/minus (RAPM) confirms his solid 5v5 game, both offensively and defensively.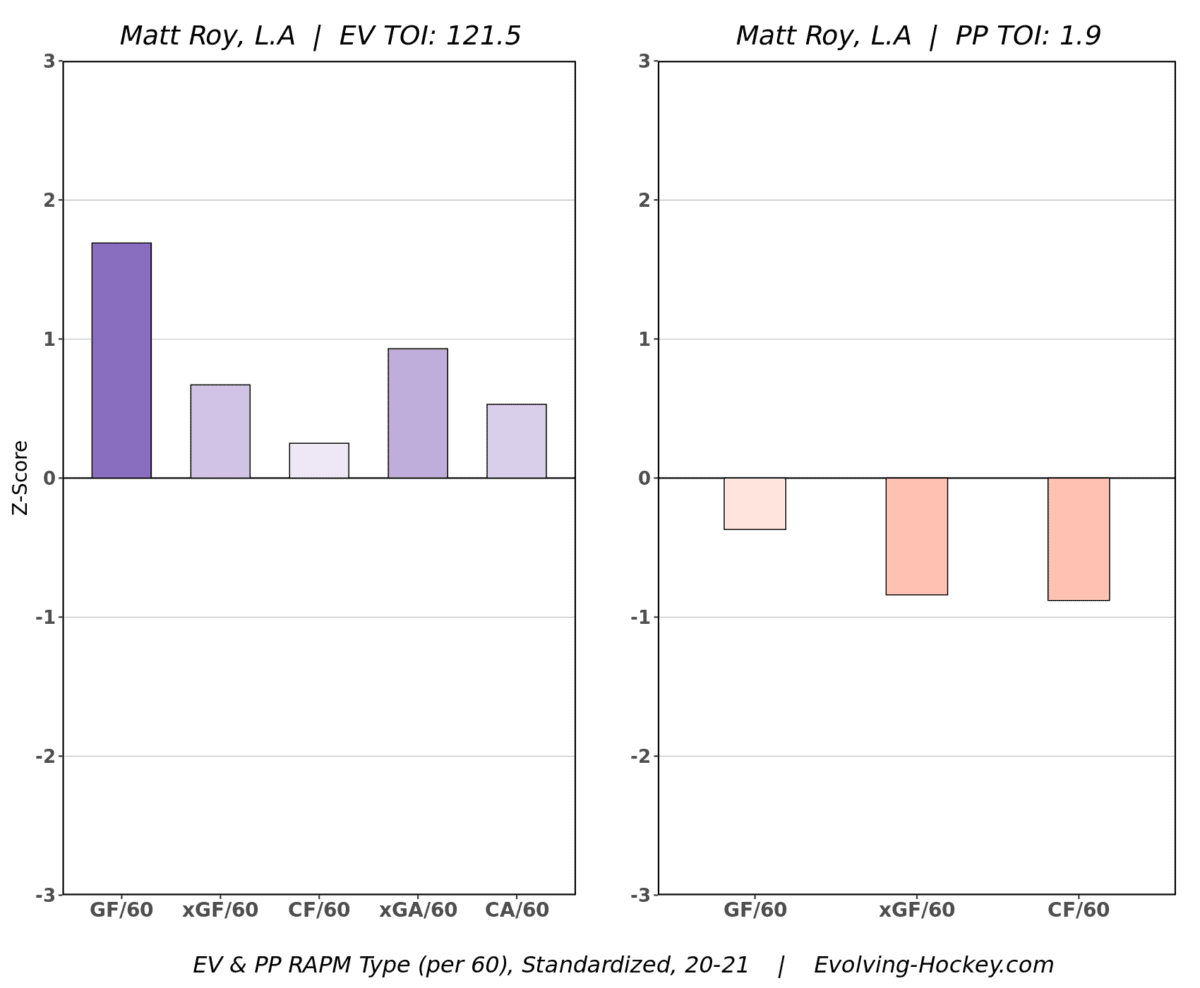 It is unclear when Roy will be back, and the Kings will have to push through in his absence while the blue line will have to step up their game to make the team competitive.
Andreas Athanasiou: COVID-19 Protocol
Before the 2020-21 season, the Kings signed Athanasiou to a one-year, $1.2 million contract. So far, the contract has paid off, as Athanasiou has three goals and two assists, which ranks seventh on the team. He has only played seven games, though, in comparison to the 11 that all other skaters have played who also rank in the top nine in team scoring. His scoring pace has contributed to his second-best points per 60 rate (points/60) of 3.19. Athanasiou also ranks seventh on the team in individual expected goals (ixG), putting up an ixG of 1.64. He ranks second on the team in individual expected goals per 60 rate (ixG/60) of 1.05.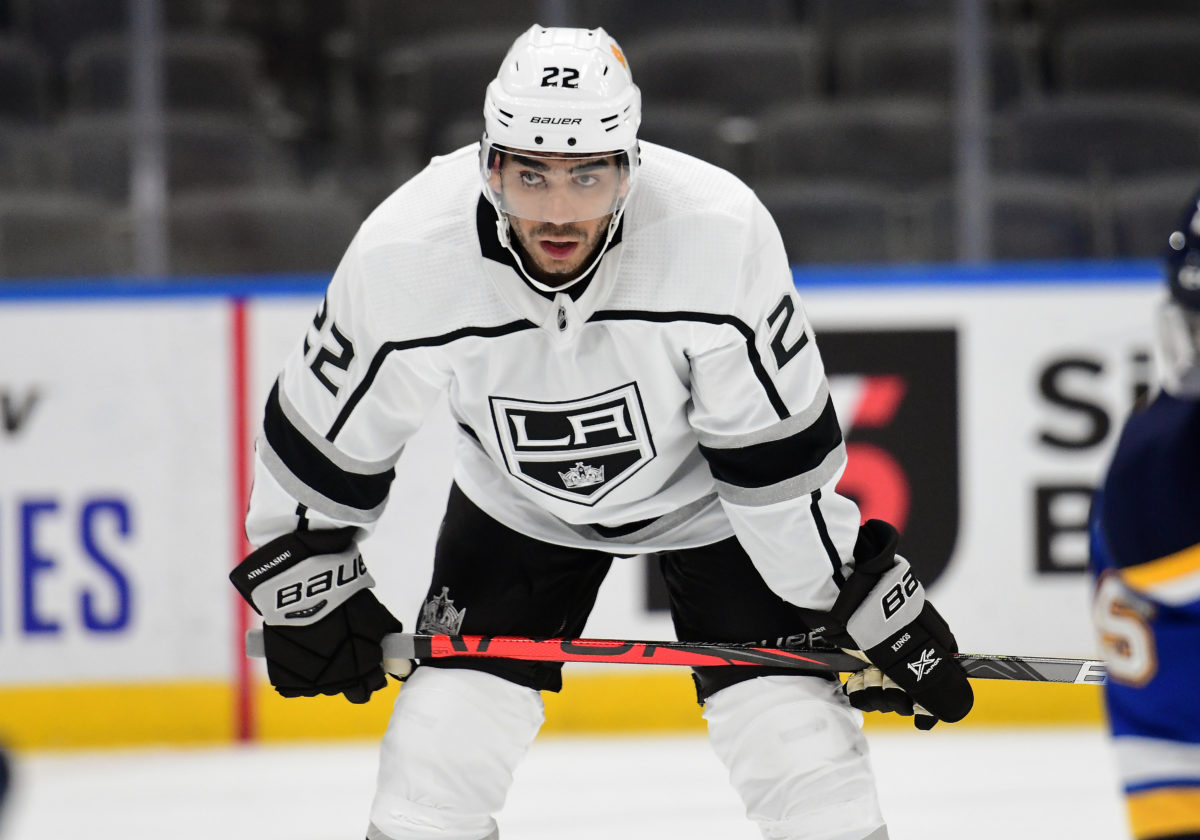 Athanasiou has had a fairly large impact on the Kings already, with a WAR of 0.4 that is tied for second on the team. The Kings took a bit of a risk in signing him; he put up 54 points in 2018-19, but he hasn't put up numbers that resemble that since. That is, until now. He's on a 58-point pace in an 82-game season. Hopefully, he can be taken off the COVID-19 protocol list sooner than later. He has already missed four games.
Blake Lizotte: COVID-19 Protocol
Last season, Lizotte impressed in his first full NHL campaign, putting up 23 points in 65 games. He was off to a slow start this season, though, with only two points in his first eight games. He has a team-worst goals-for percentage (GF%) of 25%, and the second-worst expected goals for percentage (xGF%) of 29.36.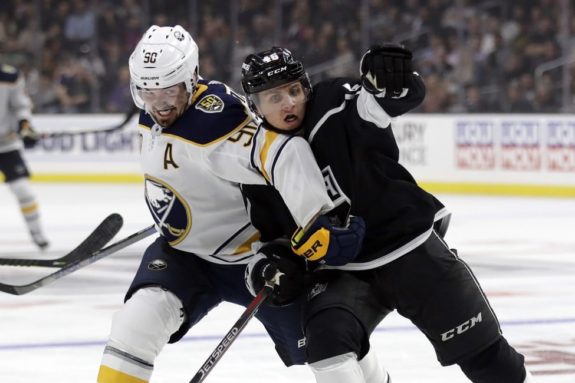 Lizotte's time off will have one of two outcomes. It could slow down his return to solid play, losing time in an already shortened season, or it could give him a break, allowing him to reset and come back better than before. Hopefully, the latter becomes true, and Lizotte makes an impact when he returns.
How the Absences Have Affected the Team
The Kings have had a brutal start to the month. They kicked things off with a 3-1 loss to the Anaheim Ducks, followed by a pair of losses to the Vegas Golden Knights, 5-2 and 4-3. Putting aside their 0-3-0 record to start the month, LA has been arguably the worst team in the league when it comes to their play on both sides of the puck.
In February, the Kings have the fourth-worst goals for per 60 rate (GF/60) of 2, and at 5v5, they have the third-worst expected goals for per 60 rate (xGF/60) of 1.74. Additionally, the Kings' shots for per 60 rate (SF/60) of 23.58 at 5v5 is third-worst in the league.
Defensively, things are even worse. The Kings are sixth-worst in the league this month in goals against per 60 (GA/60) with 4. At 5v5, the team has posted the league's second-worst expected goals against per 60 rate (xGA/60) and shots against per 60 rate (SA/60) of 3.08 and 35.76, respectively.
The holes in the Kings' lineup are starting to show. Even if the players who are now out of the lineup were not playing their best before landing on the shelf, the team's lack of depth means they have been replaced by players who would not have been in the lineup otherwise. There is a silver lining, though, as the organization has made room for Arthur Kaliyev and Jaret Anderson-Dolan to score their first NHL goals.
Looking Forward
While the Kings could simply try to stay afloat until their players return, that's not a good idea. Injuries are a part of every season, especially this one, with the COVID-19 protocol in place. If LA wants to turn things around this season, they will have to learn to overcome these challenges, as, more likely than not, they will continue to happen.
The team has a crucial homestand coming up, starting with a pair of games versus the San Jose Sharks, another team at the bottom of the standings, followed by two games against the Wild. Though the Kings are at the bottom of the division, a successful set of home games, especially as their players return, would put the team back in the mix of a surprisingly competitive West Division.
Advanced stats per Evolving-Hockey
---
---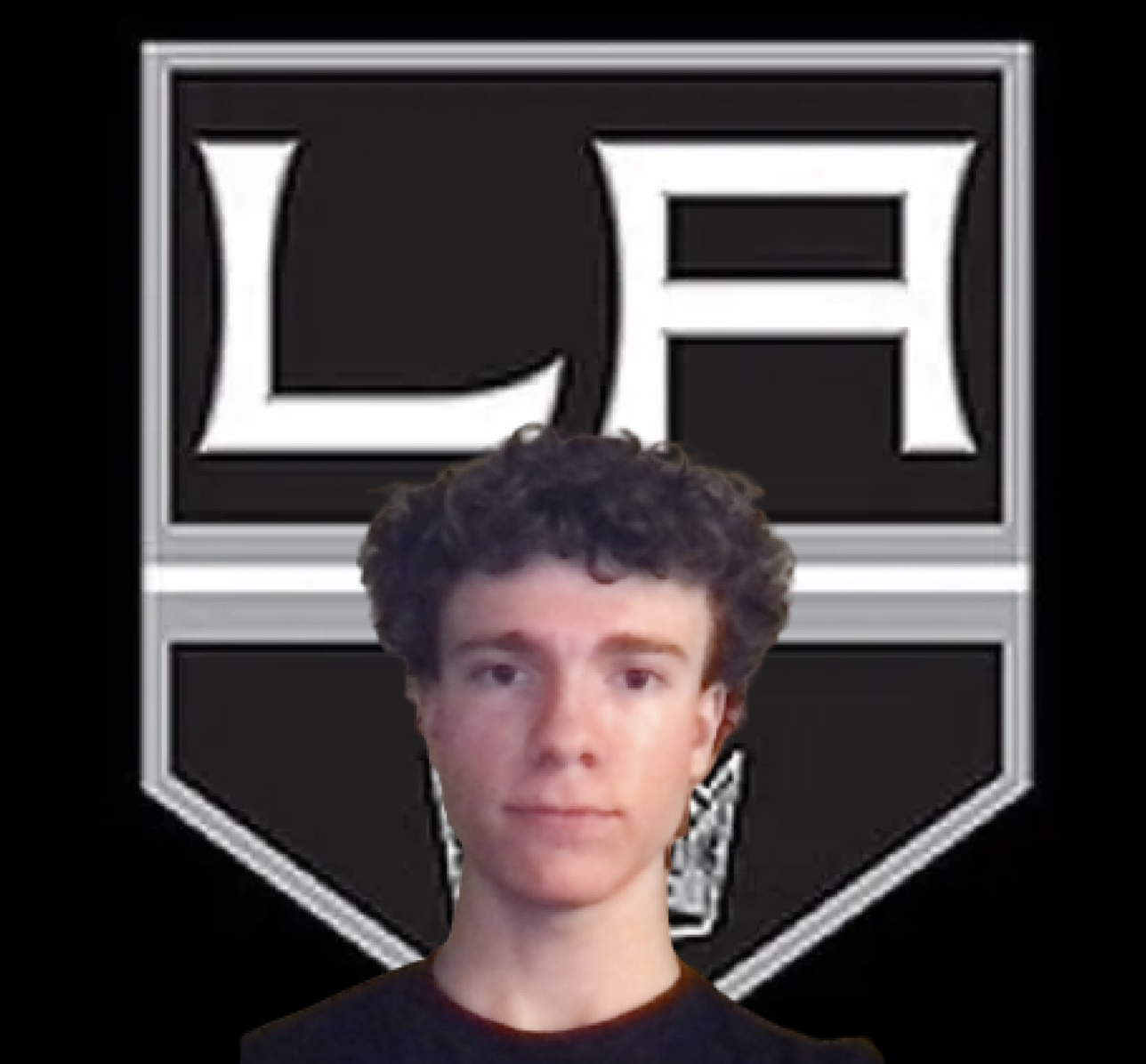 Zackary Weiner is a high school student from New York City who covers the Los Angeles Kings here at The Hockey Writers. He is a lifelong hockey fan and player, and his previous experience includes writing articles about the NHL for various online publications. His articles cover a wide variety of topics that concern the Kings and he takes into account a range of viewpoints, making his articles a perfect read for anyone who wants to stay up to date on the team. Zackary is more than happy to get into a conversation with fellow Kings fans, so feel free to leave a comment below any of his articles like this one to let him know your opinion and what you want to see next. You can also listen to him talk about the team on Fantasy Hockey Life, The Hockey Writers Live, and Blackhawks Banter.