The Los Angeles Kings have signed Andreas Athanasiou to a one-year, $1.2 million contract. The Detroit Red Wings originally drafted the left-winger at the 2012 NHL Draft. He was selected 110th overall and would go on to begin his career with the team in the 2015-16 season. The peak of his career, so far, came in the 2018-19 season when he put up 54 points in 76 games.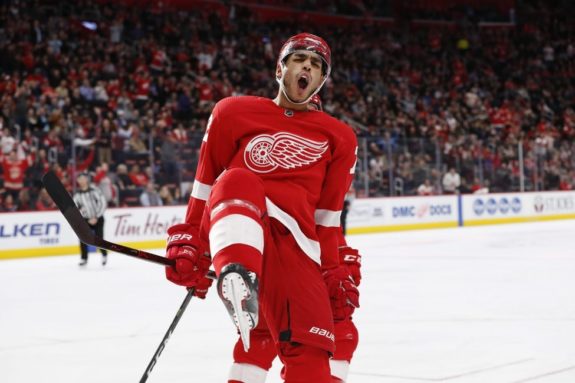 In the 2019-20 season, the Red Wings dealt Athanasiou to the Edmonton Oilers, but he would only put up two points in the final nine games of the season. He'll look to turn things around in the coming season with the Kings. He looks to be a good fit for the team, and even if things don't work out, there is not a lot of risk for Los Angeles.
The Kings Lack Winger Depth
While the Kings do have a number of winger prospects that will arrive in the NHL soon, the lineup for the 2020-21 season is not impressive. The team's first-line left winger is Alex Iafallo, and though he is a solid forward, he is not at the level of other first-line wingers in the league. In the 2019-20 season, he put up 43 points in 70 games, which was a career-high. Adrian Kempe is another key part of the Kings' winger group. He put up 32 points in 69 games last season, and while that's not bad, he needs to find another level.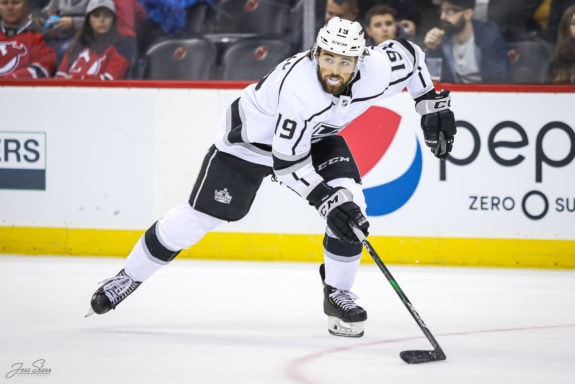 Although Athanasiou will likely not put up more points than Iafallo, he will provide some more scoring on the left side. This is crucial for the coming season, as the rest of the left-wingers under Iafallo and Kempe will likely consist of younger players who are far from certainties.
Austin Wagner and Carl Grundstrom are both 23 years old, and while they will be an important part of the team's lineup one day, they don't seem ready to put up points right now. Last season, Wagner played a 65 game schedule, putting up 11 points, while Grundstrom played just 13 games, putting up four points. Athanasiou will be very valuable when it comes to filling this hole for the 2020-21 season.
Athanasiou Will Help the Kings' Subpar Scoring
Last season, the Kings were one of the worst teams in the league when it came to scoring. The team ranked 30th in the league when it came to goals scored and goals scored per game, netting 177 goals on the season, 2.53 per game. If Athanasiou can come close to replicating the numbers he showed in Detroit, he could be near the top of Los Angeles's lineup, helping the team find some more scoring.
Athanasiou's strength is speed, and he could fit in well with what the Kings are trying to do with their forward group. If he rediscovers what he had in Detroit and sticks around after this season, he could fit in well with the prospects the team has coming.
Athanasiou's Contract Is Good for the Kings
If Athanasiou can come close to what he showed he can do in Detroit, a $1.2 million contract is a great deal. The Kings don't have cap issues, so it doesn't hurt to add a forward who could end up helping in a big way. Even if he is just average, the contract still isn't bad, as it is only for one year, and he will still bring something to the table.
There are only two main ways the contract plays out for the Kings. If Athanasiou plays as he did just a couple of seasons ago, they can look to re-sign him if it makes sense. If it doesn't work out, then they can part ways. He can act as a placeholder for one season until guys like Arthur Kaliyev and Samuel Fagemo are ready to play in the NHL.
While some may not like the Kings adding Athanasiou because it takes away a roster spot from a developing prospect, the team has demonstrated that they are ready to win. Last season was likely rock bottom for the Kings, and they are ready to turn things around.
They are looking solid in net with Calvin Petersen, who showed he was ready to play last season, and a number of their exciting prospects will join the team as well. This will tighten up a blue line that was surprisingly decent last season and add to the lackluster scoring of the Kings. Both general manager Rob Blake and head coach Todd McLellan also feel it is time to start winning again.
I heard [General Manager] Rob Blake talk to each of the individuals saying, 'Listen, we are basically done with the initial phase of the rebuilding.' We've moved players around and out and brought different players in. It's time to turn the ship and let's start growing all of this.

Todd McLellan on the upcoming season
The coming season will be a shortened, 56-game schedule, with teams only playing divisional opponents. This benefits the Kings, as they are playing in what seems to be the weakest division. The Colorado Avalanche, Vegas Golden Knights, and St. Louis Blues will likely sit atop the Western Division, but the rest of the teams will be in a race for the final playoff spot, including the Kings.
With an untraditional 2020-21 season ahead of us and the improvements the team is making, playoffs should not be out of the question, though not likely. Even so, LA is looking to improve, and Athanasiou will play a part in that.
---
---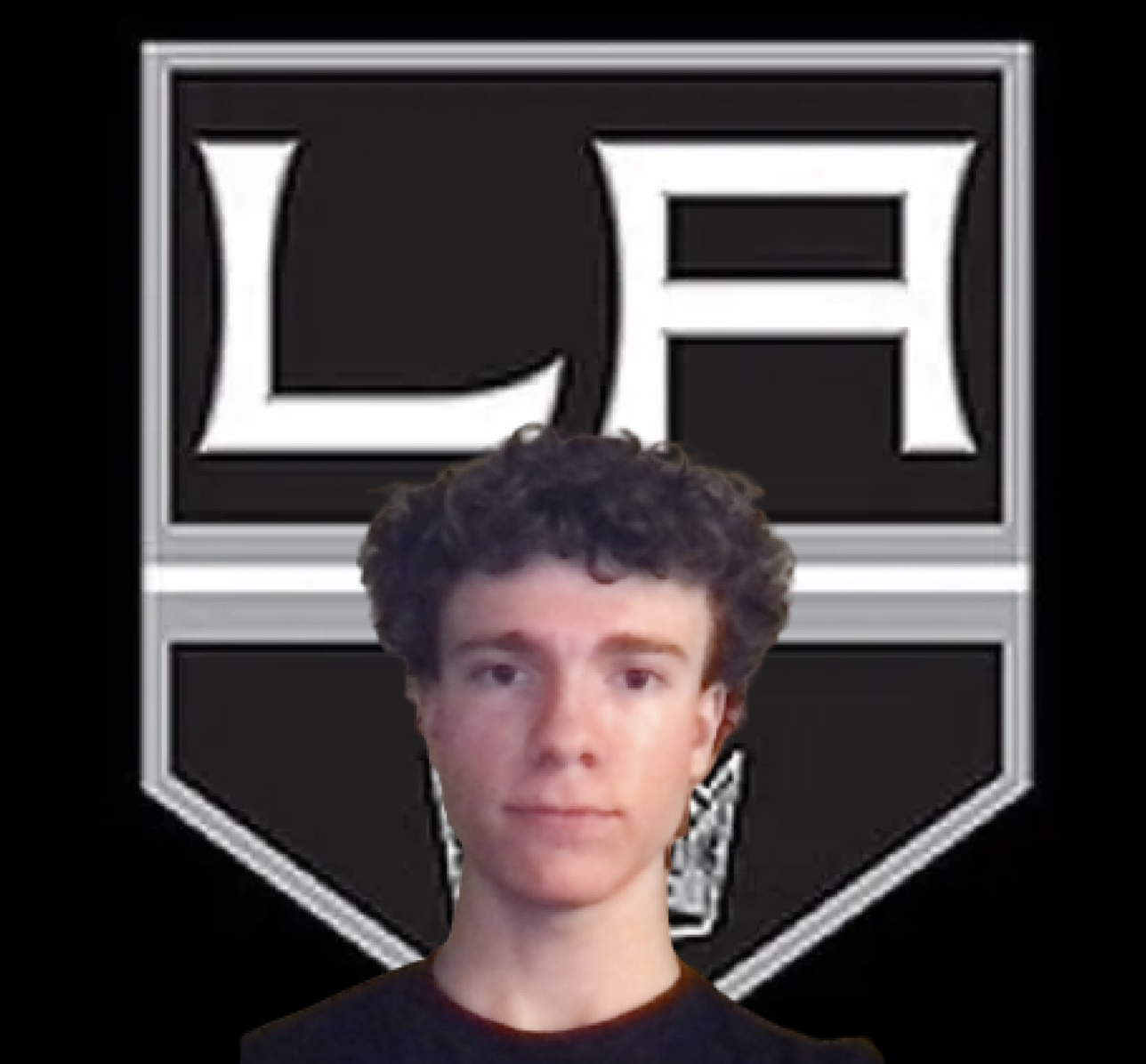 Zackary Weiner is a high school student from New York City who covers the Los Angeles Kings here at The Hockey Writers. He is a lifelong hockey fan and player, and his previous experience includes writing articles about the NHL for various online publications. His articles cover a wide variety of topics that concern the Kings and he takes into account a range of viewpoints, making his articles a perfect read for anyone who wants to stay up to date on the team. Zackary is more than happy to get into a conversation with fellow Kings fans, so feel free to leave a comment below any of his articles like this one to let him know your opinion and what you want to see next. You can also listen to him talk about the team on Fantasy Hockey Life, The Hockey Writers Live, and Blackhawks Banter.