The Edmonton Oilers appeared to be in full control of Game 1 versus the Los Angeles Kings, but saw a third-period lead slip away and went on to lose by a 4-3 final in overtime. This was an extremely frustrating one for Oilers fans, who thought for a good chunk of the game their team would be taking a 1-0 series lead.

Overall, this was a solid effort for the Oilers, but the late-game collapse was simply inexcusable from a team who can no longer blame these types of outings on a lack of playoff experience. They will need to be better for the entire 60 minutes if they hope to even up the series in Game 2. With that said, here are the three main takeaways from Monday's outing.
Big Guns Quiet for Oilers
While Leon Draisaitl came to play in this one, the same can't be said for some of the other Oilers' top stars. Despite some great chances throughout, Connor McDavid was held pointless, while Ryan Nugent-Hopkins wasn't very noticeable other than an assist on an Evan Bouchard goal in the first period. Both Zach Hyman and Evander Kane weren't particularly great, either.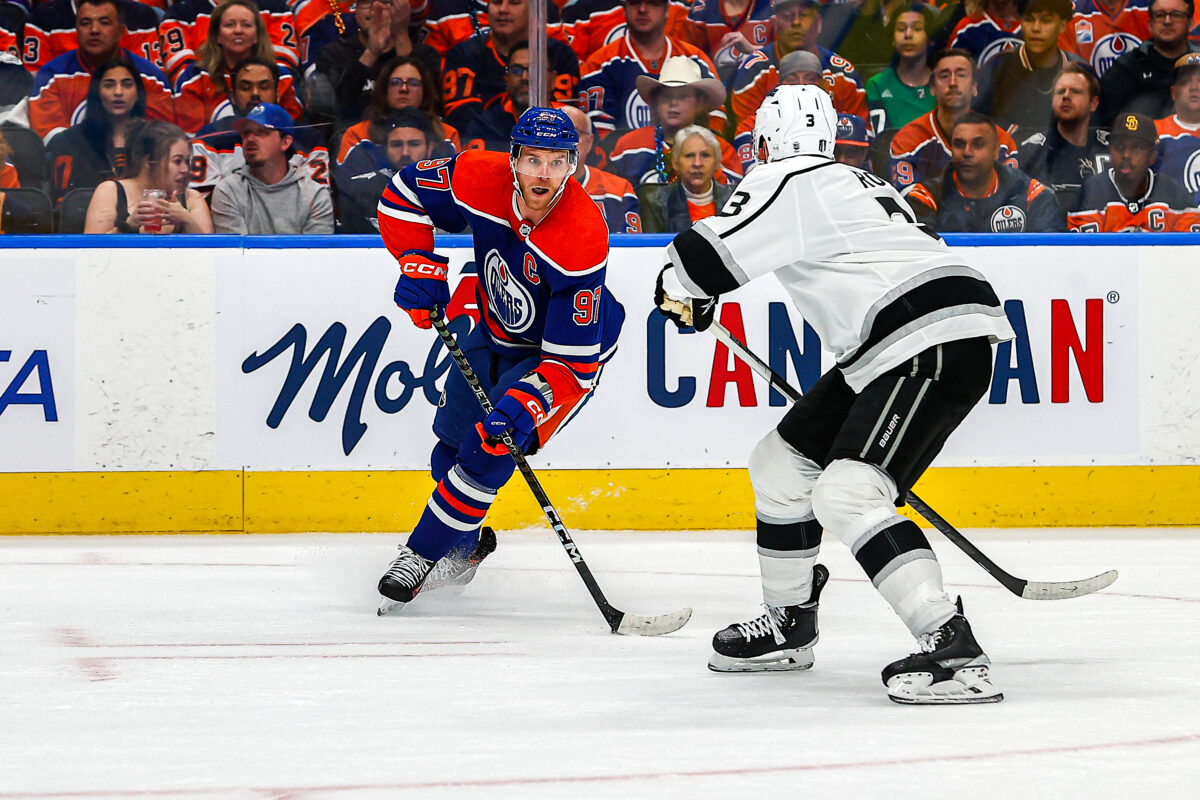 The good news for the Oilers is that it is hard to keep all the players mentioned above quiet for consecutive games in a row. The worrisome part, however, is that they are going against two very impressive shutdown centermen in Anze Kopitar and Phillip Danault. Safe to say, offensive outbursts won't come easy against this Kings squad.
Ekholm Not at His Best
Since being acquired just prior to the deadline in a trade with the Nashville Predators, Mattias Ekholm has been nearly perfect for the Oilers. Unfortunately, he picked a bad time to have his worst game with his new organization, as he was far from the elite shutdown defender this fan base has become accustomed to during his short time playing in front of them.
Related: Doughty Ignites Kings Oilers Series With Comments on McDavid
---
Latest News & Highlights
---
While he did prevent some Kings opportunities throughout the game, he was caught out of position on a number of occasions, most notably on Adrian Kempe's second goal of the night to cut the Oilers' lead to one in the third. The good news here is that the 32-year-old has plenty of playoff experience under his belt meaning he shouldn't have problems flushing this one and being much better in Game 2.
Penalty Kill Needs to Be Better
Everyone knew it wouldn't be an easy task for the Oilers to prevent the Kings from scoring on the man advantage. As good as the Oilers' power play was this season, the Kings' was quite good itself, as they finished fourth in the NHL with a success rate of 25.3 percent. As it turns out, their strong play on the man advantage led to a big win on Monday night.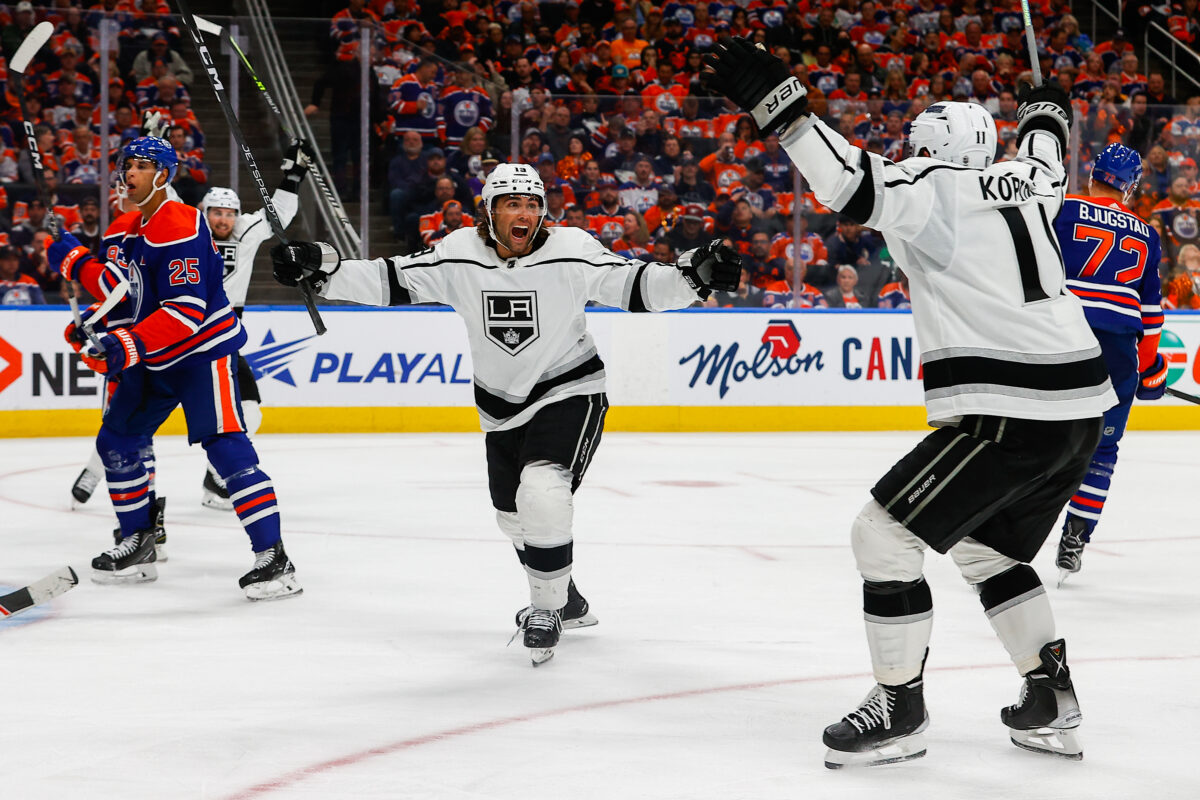 Late in the third with a 3-2 lead, the Oilers were forced to go to the kill and gave up the game-tying goal to Anze Kopitar with just 16 seconds remaining. You could feel the energy leave the building instantly as a result, and though they were able to create some chances in overtime, they ultimately lost the game on yet another penalty taken in the extra frame, this time giving up a goal to Alex Iafallo.
Looking Ahead for the Oilers
As frustrating as this one is for the Oilers, it is important to remember that the Kings won Game 1 in last year's series by the same 4-3 final. This series is far from over, though going down 2-0 on home ice would be quite devastating for this Oilers team who entered the playoffs with such high expectations. A win on Wednesday night will calm down this fan base, whereas a loss will cause plenty of panic in Oil Country.