The Edmonton Oilers don't have a ton of cap space, and they have to worry about re-signing a few players before they can dip into the free-agent market. I don't think the team will look exactly the same next season, but there is room and opportunity to upgrade their right wing in the top-six.
It seems that Kailer Yamamoto's time in Edmonton has run out. He has been very inconsistent and a bit overpaid for his production, which makes him the team's top trade candidate. He's a third-liner who's been playing in the top-six and failed to produce when given the chance. He finished with 10 goals and 25 points playing with an extremely skilled group, and his production and ice time dropped even further in the postseason, with one goal and four points in 12 games.
After they move Yamamoto, the Oilers will need to find a finisher on a reasonable contract, so here are four great options in free agency. They might be a little risky, but it'll be worth it if it works out.
Max Pacioretty
The riskiest player the Oilers could bring in through free agency is Max Pacioretty, not because he will cost a lot, but because his health could be a big issue, which would leave the team without a top-six winger once again. After two serious Achilles injuries that kept him out for all but five games this season, how do we know it won't fail him again, even if he takes the time to properly heal?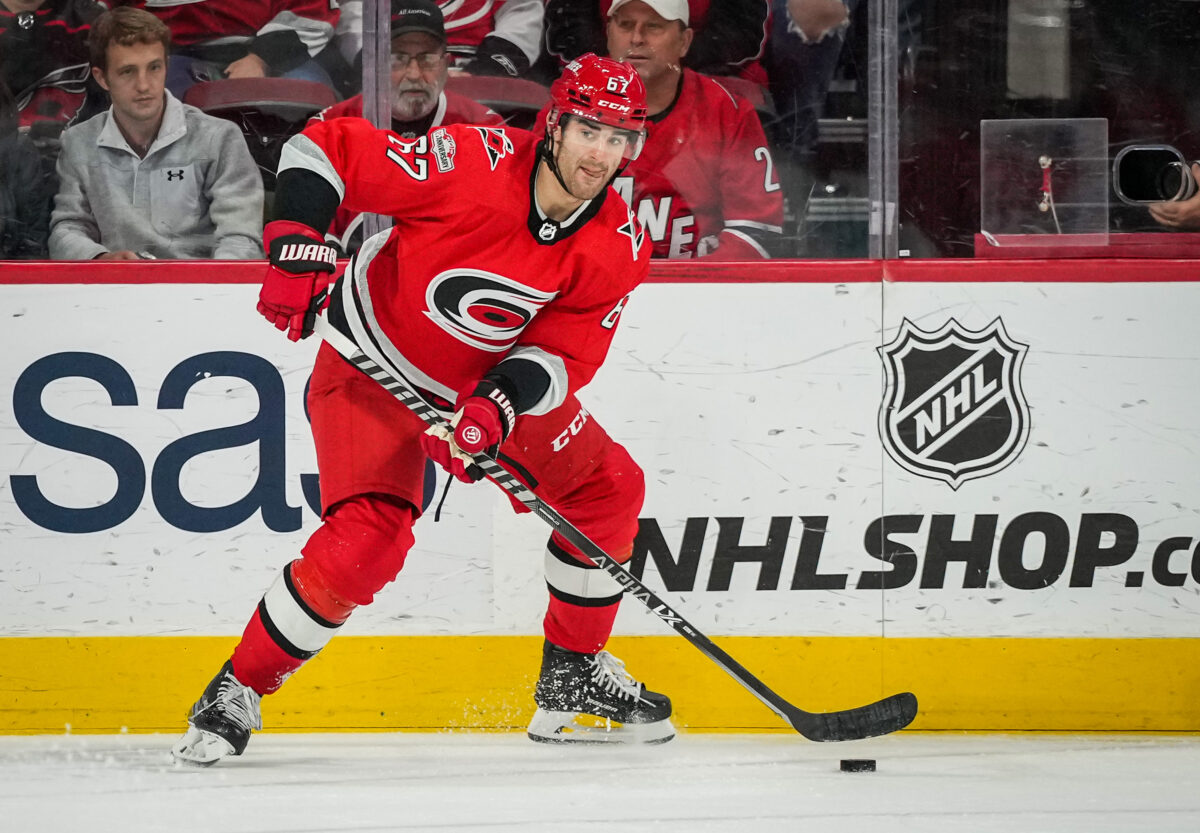 Although Pacioretty's injury history isn't as bad as this season made it seem, he isn't the most durable player in the league. He missed 49 regular-season games in the two seasons prior combined, but before that, he stayed relatively healthy. He will turn 35 later this year, but when healthy, his production is stellar.
Over the past four seasons, he has scored 78 goals and 157 points in 163 games as a shoo-in for the top-six. He might be a left winger, but Evander Kane and Zach Hyman can both play either wing with ease. The Oilers can realistically bring him in on a one-year deal under $2 million average annual value (AAV) because of his health concerns. If he doesn't miss many games, this could work out extremely well for the Oilers and add to an already potent offence.
Connor Brown
Of the four options to replace Yamamoto, Connor Brown might be the most likely and best option. He will probably require the highest cap hit and longest term, but he's a more experienced and consistent version of Yamamoto, plus he has a connection with Connor McDavid from their time with the Erie Otters.
---
Latest News & Highlights
---
Brown's next contract should see him earn $3 million AAV, similar to Yamamoto's, so the Oilers won't break the bank by signing him. This is partly because Brown missed all but four games last season with an injury, which is where the risk comes in.
He should be healthy by the start of next season, and since 2019-20, he has scored at a 0.61 points-per-game pace on a bottom-of-the-standings Ottawa Senators. Zach Hyman's offensive production skyrocketed when he joined the Oilers, and similarly, I think Brown's could also rise by a large margin. Free agents now want to come and win in Edmonton, so that will work in the Oilers' favour, along with the McDavid connection.
Gustav Nyquist
Gustav Nyquist has been a top-six winger for most of his career and still is. The 33-year-old might have had a down season for his standards, but playing for the Columbus Blue Jackets did not do him any favours. At his age, his production will be declining, but he has also consistently scored goals and put up points while averaging over 17 minutes of ice time per game.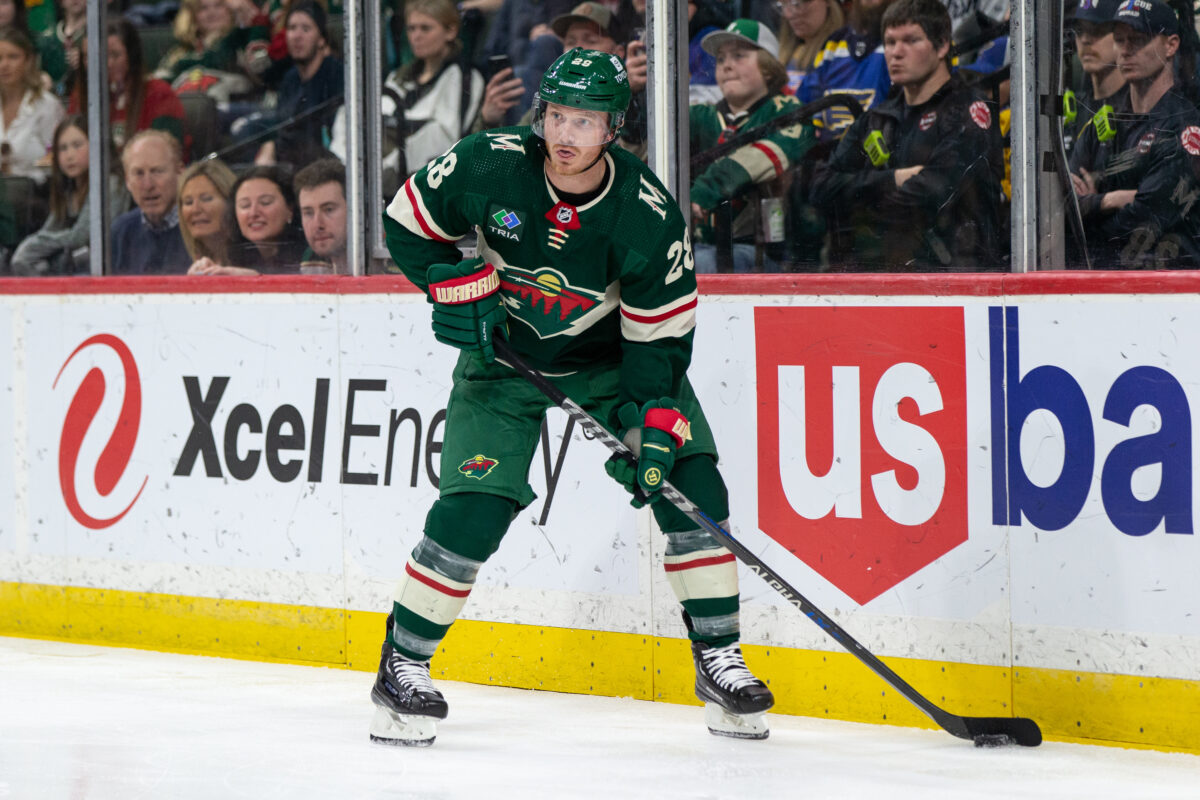 Nyquist was injured before being traded from the Blue Jackets to the Minnesota Wild later in the season, but his production in Minnesota proves he still has a scoring touch. In nine combined regular season and postseason games, the veteran recorded 10 points. He is a four-time 20-goal scorer, is disciplined and will make similar money to Yamamoto on a short-term deal.
Evgenii Dadonov
Evgenii Dadonov is a little risky, but not because of health concerns. He came back to the NHL in 2017-18 and had three very productive seasons for the Florida Panthers, but that didn't transfer to the Senators. That's more likely just a bad fit because he bounced back for the Vegas Golden Knights for one season before again struggling with the Montreal Canadiens in 2022-23. However, he produced well for the Dallas Stars to close out the regular season and in the playoffs after being traded before the deadline.

Dadonov is dynamic offensively, and he seems to fit in well when he's put in a position to succeed with good players. He would get that exact role with the Oilers. Due to the poor start with the Canadiens last season, Dadonov could be signed at a bargain for one or two years. He is capable of scoring 20-plus goals and doesn't take a lot of penalties as an underrated two-way player.
Related: Flyers Open for Business: Can Oilers Strike as Kings Did?
Consistent scoring at a cheap price is something the Oilers really need to add to their top-six. This might come with a risk, but management can't afford to make the same mistakes and fail again. General manager Ken Holland will have to get creative and any of these players, if they can stay relatively healthy, could be sneaky good to push the team forward.