The 2023 NHL Entry Draft is fast approaching, and Anaheim holds the second-overall pick for the third time in franchise history. The Ducks had the best odds (25.5%) at claiming what would have been their first No. 1 pick after finishing last in the league with a 23-47-12 record but fell down one spot after suffering yet another defeat in the NHL Draft Lottery. The balls bounced in favor of the Chicago Blackhawks, even though their odds were significantly worse (11.5%). Still, Anaheim will end up with what the organization hopes will be a franchise-defining player. 
Related: THW's 2023 NHL Draft Guide
The Ducks' previous No. 2 selections left an undeniable mark on the team. Oleg Tverdovsky was taken with the second-overall pick in the 1994 NHL Draft, while Bobby Ryan was chosen with the second selection in 2005. Both players made ever-lasting impacts, and the team's newest addition in 2023 will look to do the same. 
Trading Value for Greater Rewards
After he was drafted, Tverdovsky became the youngest player to ever appear in a game with the Ducks at 18 years, 248 days. He still holds this distinction, though Mason McTavish came very close at 18 years, 256 days. Tverdovsky, who was known as a smooth-skating offensive defenseman, compiled 10 goals and 34 points in 87 games in parts of two seasons in Anaheim before he was shipped to the Winnipeg Jets in a blockbuster trade that brought Teemu Selanne to Orange County.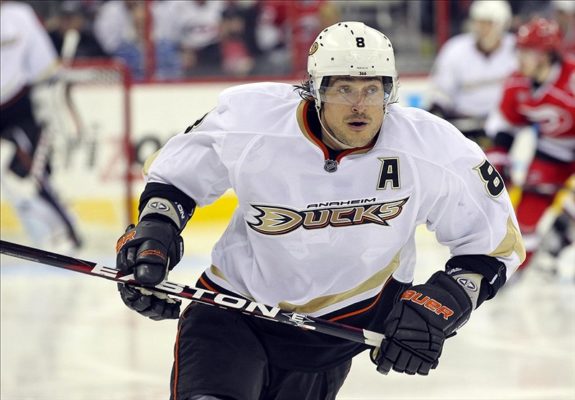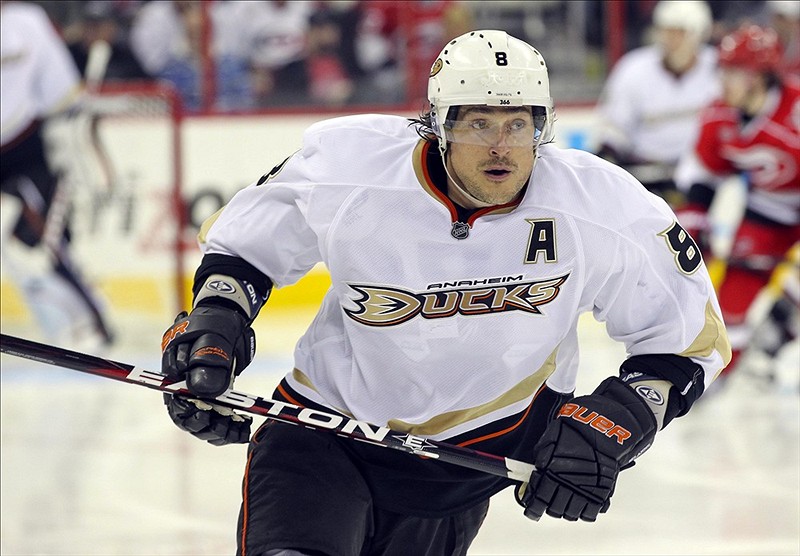 The move proved to be an absolute game-changer for the Ducks. Selanne racked up 225 goals and 440 points in 394 games during his first tour of duty with the franchise. He led the league in goals twice during that span and placed in the top five in Hart Trophy voting on three occasions. Selanne and Paul Kariya formed an iconic duo that led the team to the playoffs for the first time in 1996-97. Meanwhile, that was also the year that Tverdovsky discovered his groove offensively as a member of the Phoenix Coyotes with 10 goals and 55 points in 82 games. 
---
Latest News & Highlights
---
After making stops with the San Jose Sharks and Colorado Avalanche, Selanne came back to Anaheim in 2005-06 and lifted the Stanley Cup the following season. Tverdovsky also eventually returned to Anaheim, topping 50 points in 1999-2000 (15 goals, 36 assists) and in 2000-01 (14 goals, 39 assists). He went on to win the Stanley Cup with the New Jersey Devils in 2003 and the Carolina Hurricanes in 2006.
When Life Gives You Lemons, Make Lemonade
Anaheim used the second-overall pick in the 2005 NHL Draft on Bobby Ryan, narrowly missing the chance to add Sidney Crosby in another hard-luck lottery loss. Following a 23-game taste of the big league in 2007-08, Ryan finished second in Calder Trophy voting a year later with 31 goals and 57 points in 64 contests. It was the start of four straight 30-plus goal seasons for Ryan, who accounted for 147 goals and 289 points in 378 games with Anaheim.
He was a dynamic player who scored plenty of highlight-reel goals, most memorably, his incredible individual effort against the Nashville Predators during the 2011 Stanley Cup Playoffs and his goal against the Minnesota Wild on Dec. 12, 2010, when he scored with the stick of his opponent, Mikko Koivu.
Ryan was an exciting and well-liked player. He was traded to the Ottawa Senators in the summer of 2013 in exchange for Jakob Silfverberg, Stefan Noesen, and the No. 10 pick in the 2014 NHL Draft, which turned out to be Nick Ritchie. Obviously, this deal wasn't nearly as franchise-altering as the one that brought in Selanne, but it was heralded as a strong move. Silfverberg still doesn't have a 50-point season in the NHL, but he does have 16 goals and 41 points in 57 postseason outings with Anaheim. The Ducks were rewarded for making some bold moves with both deals involving their No. 2 picks. 
Seeking Another Impact Selection
The player chosen with the second-overall selection in the 2023 NHL Draft should become a cornerstone of Anaheim's future — assuming he isn't traded shortly afterward. Nothing is set in stone but Adam Fantilli is the projected pick for the Ducks, and he possesses all the tools to be an impact player for a very long time. He is much more than just a consolation prize. If he decides not to return to the University of Michigan for his sophomore season, the 18-year-old center could step into the NHL right away and be a valuable contributor to a forward group that desperately needs a jolt. 

Anaheim has benefited tremendously from their previous two No. 2 picks. Missing out on generational talents like Crosby and Connor Bedard certainly hurts, but the Ducks find themselves in a great spot going into the 2023 NHL Entry Draft. Anaheim could make significant improvements to their roster, especially if most of those higher selections go toward forwards and/or goaltending. The organization already has plenty of highly-touted prospects on defense. Anaheim isn't out of the woods yet, but there is plenty of hope ahead, and clearly, the team isn't afraid to make bold moves to speed up the process.