The Edmonton Oilers are finally near where they'd like to be at full health, and we are getting a good look at who is going to be in the lineup during this time. The team is right at the cap this season, so as they need to extend a few players before next season, it will be just as tight. This means there are going to have to be some players they move on from. No team comes back the next season with the exact same roster, but the Oilers' impactful players should all be sticking around. Here's a look at the three players who won't be back next season.
Devin Shore
There is, once again, going to be very limited room at forward on the Oilers as some of their young players are pushing for spots. We saw Devin Shore get the short end of the stick at points this season before the trade deadline and before Dylan Holloway was injured and sent down for cap reasons. Upon his return to action, he should be coming back to the Oilers this season, meaning someone is going to be sent down in his place. Among all forwards, Shore has been the first option to demote and he will once again be soon despite his strong play.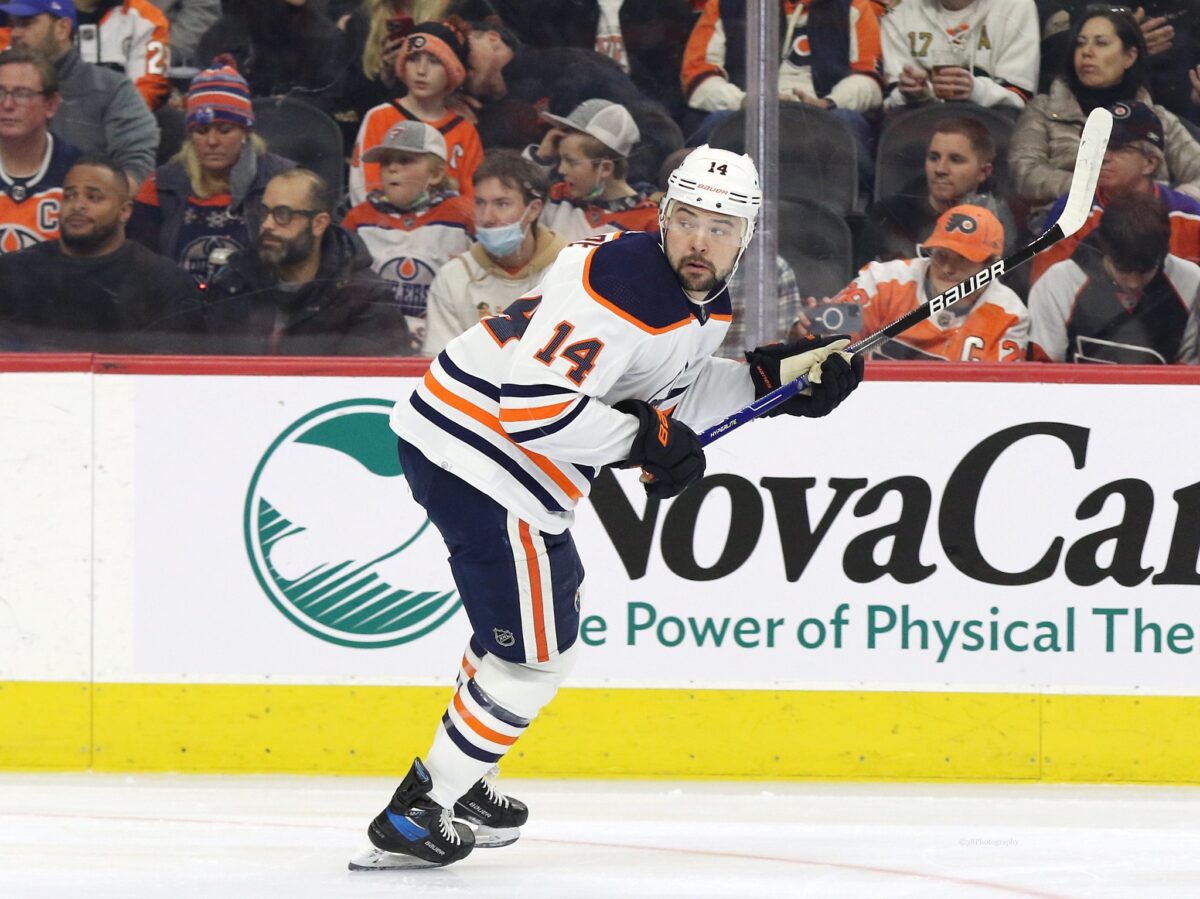 When it comes to the Oilers' depth, they have really stepped up down the stretch for the team and have been key to winning close games. That being said, of the seven depth forwards that make up the bottom two lines and scratches, two are restricted free agents (RFA) after the season and four are unrestricted free agents (UFA), so choices will have to be made. The two RFAs will be sticking around, but the Oilers will have to make some choices between keeping or letting Shore, Mattias Janmark, Nick Bjugstad, and Derek Ryan (all UFAs) go in free agency. After the multiple seasons of great value from Ryan, he's most likely sticking around. After that, Janmark was clearly chosen over Shore multiple times this season and has been more productive. Shore may be looking for a full-time role elsewhere as well after seeing where he stands in the Oilers' depth chart. One goal and eight points this season isn't going to cut it.
Nick Bjugstad
Continuing from where we left off in the above section with Shore, Bjugstad will also likely hit free agency without a contract offer from the Oilers. It appears as though he is seen as just a rental option and the Oilers will have no cap space or roster spots to squeeze him in. Though he would be a welcomed depth center if they could, he is having a season that deserves a raise from his $900,000 contract. The Oilers can only currently fit $450,000 of that on their team. So, the feeling is that with limited money, Edmonton is going to prioritize signing RFAs like Evan Bouchard, Ryan McLeod, and Klim Kostin over a 30-year-old Bjugstad.
Related: 3 Oilers to Keep an Eye on Post Trade Deadline
---
Latest News & Highlights
---
Speaking of McLeod, he has mostly served as the Oilers' third-line center this season. But with the addition of Bjugstad, he has been shifted over to the wing. McLeod will have another season under his belt and will seamlessly be able to shift back over to center for the Oilers next season, softening the blow of losing Bjugstad who has seemed to fit in nicely upon his arrival to Edmonton (from 'Will new Edmonton Oilers centre Nick Bjugstad ramp up The Kostin Effect?,' Edmonton Journal, Mar. 2, 2023).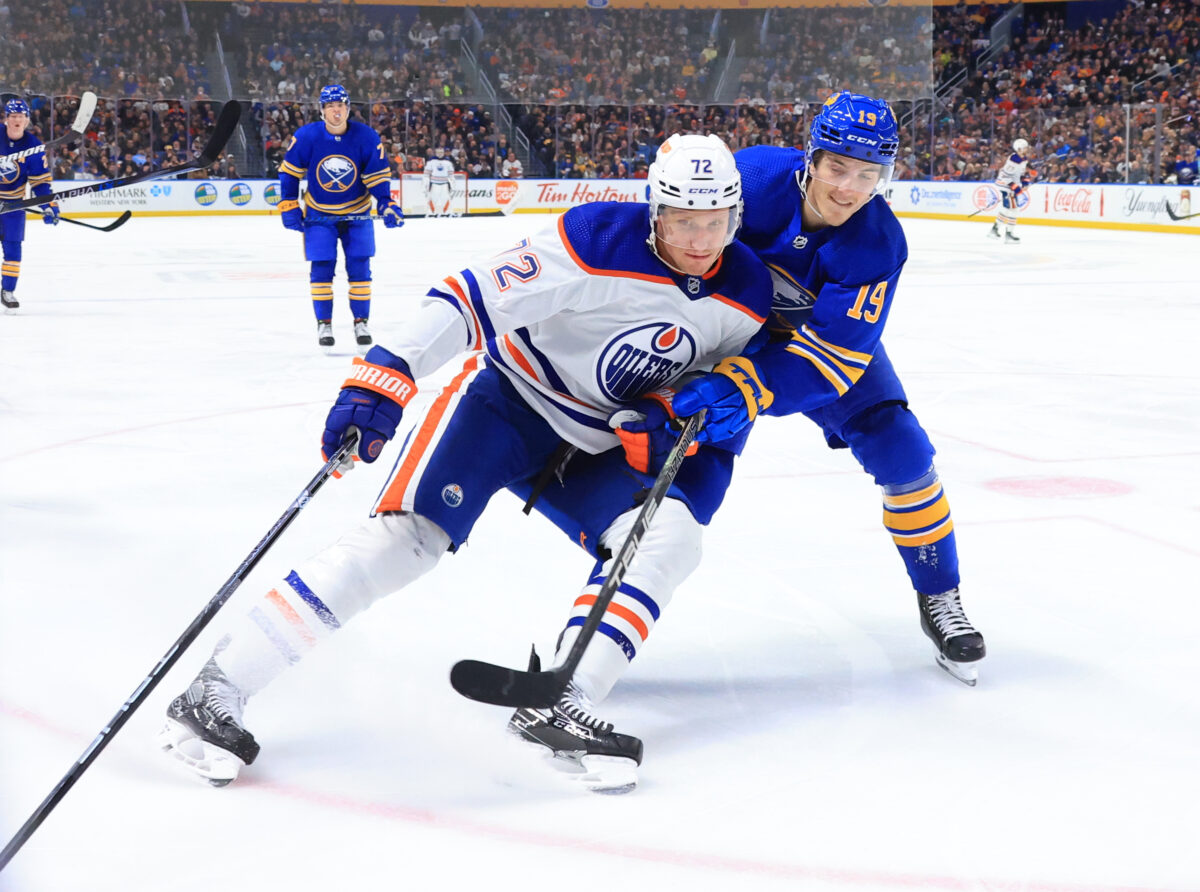 I spoke of limited roster spots as well, so Bjugstad may be an easier player to let go of considering the understanding that the Oilers wouldn't have been able to bring him back after they acquired him at the trade deadline. The big center will also be looking for a bigger role elsewhere and to get as much money as he can after this strong season.
Ryan Murray
Injuries continue to plague Ryan Murray's career as he's played just one full season over the 10 years he's been in the NHL. He has jumped around across four teams over the past four seasons and landed with Edmonton to serve as depth on defence. Though he started the season in the lineup before the rookies found their games, Murray was injured and has played just 13 games, his last coming Nov. 21, 2022. The Oilers have since filled their depth roles on defence, and even if he did return to action this season, there isn't a chance he's being reinserted back into the lineup.
---
---
Murray is on a league-minimum contract and didn't help the Oilers very much when he was in the lineup. If anything, he hurt Evan Bouchard's development while they were partners (from 'Lowetide: Oilers finally commit to Bouchard. How much will it cost?,' The Athletic, March 6, 2023). He may have recorded three assists in the 13 games he played, but he played 13 minutes a game and really wasn't impactful in any area. He felt like just a placeholder to fill a void on defence until Philip Broberg, Markus Niemelainen, and surprisingly Vincent Desharnais stepped in. Due to the lack of space and risk of injury, a contender like the Oilers won't be taking another chance on this former second-overall pick.
The Oilers shouldn't be losing any of their key players, but at the same time, keep an eye on the Jack Campbell situation and if the rumours of a potential buyout come to pass. I believe he'll get another year to settle into Edmonton, and if that goes wrong, he will be a part of next year's Oilers who won't be back. This team is going to make the necessary cuts for next season and likely come back even stronger than they've played this season while giving younger players more opportunities.
---