Managing a National Hockey League team is challenging at the best of times. Every year player salaries go up, and it's a guessing game when it comes to deciding whether your free agent star forward or stud defenseman is at their peak, has room for improvement, or is trending downward.
Adding to the difficulty is that every general manager not named Ron Francis often has to deal with the white elephant contracts their predecessor handed out before they got the job. Ken Holland, longtime successful GM of the Detroit Red Wings, has some particularly unique challenges with his Edmonton Oilers.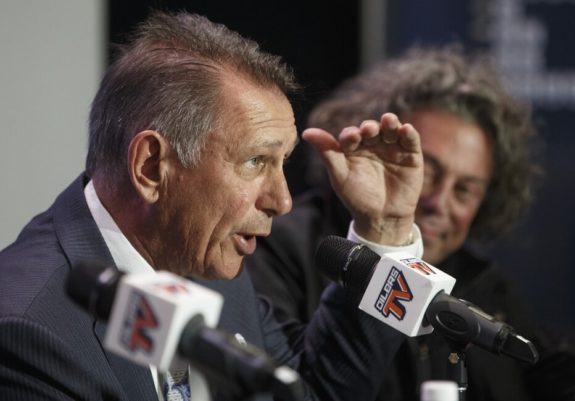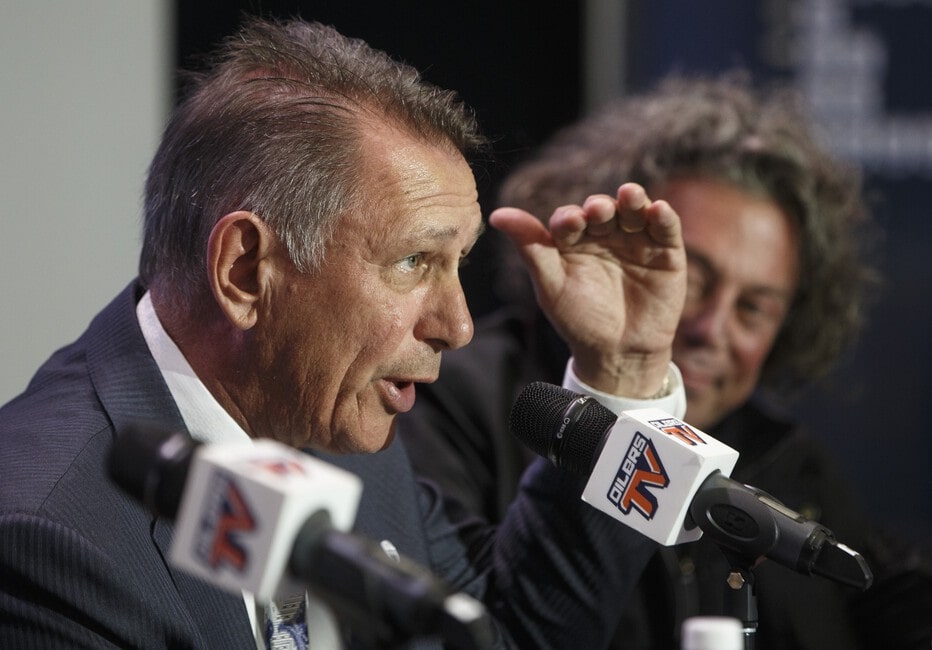 This season in particular, teams like the Oilers who are up against or over the salary cap have to get creative in order to ice a competitive and cost-conscious roster. Holland has some free slots on his bingo card, with superstars Connor McDavid and Leon Draisaitl locked up for several years to come, but one can't ignore the financial pressure of having those two contracts on the books. Having $21 million of an $81.7 million salary cap tied up in two players simply means there is less money available for the rest of the lineup, and any other overpayments could mean disaster.
The Oilers' GM is going through his second offseason with the team. The absolute highlight of his first summer was managing to find a buyer for Milan Lucic's boat-anchor deal which was both long-term and buyout proof. This summer, Holland's theme was bringing players in, rather than trying to send one away. Two of those signings could almost make this list – re-signing declining goalie Mike Smith (one-year at $1.5 million) and the extension of Kris Russell (one-year at $1.25 million). Both moves have been questioned, but as short-term signings, neither is a complete albatross.
Holland's other summer and fall additions have been stellar. Repairing the rift with Jesse Puljujärvi was unthinkable 12 months ago. Bringing in Tyson Barrie at a bargain price could fill the offensive gap an injured Oscar Klefbom will leave. Kyle Turris and Dominic Kahun seem like improvements over whoever they replace and once again they've been signed at value prices. A portion of the credit goes to the financial climate these days but Holland still should get kudos for these good moves.
Now, onto the Oilers' problem contracts.
James Neal is Trending Downward
James Neal's contract has to be considered one of the worst on the Oilers. With three years remaining at $5.75 million each, the odds are heavily against him delivering value for money, especially when one remembers that Edmonton retained $750,000 of the Lucic contract as part of the deal that brought him in. Neal has been one of the most consistent scorers in the league for most of his career, but time is catching up to him. The last time he played a full 82 games was in 2015-16 with the Nashville Predators – his games played have declined steadily since then along with his production.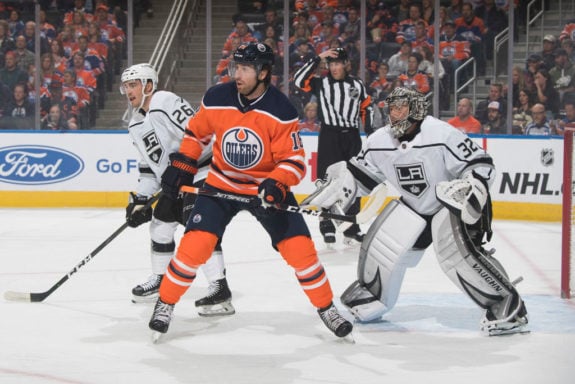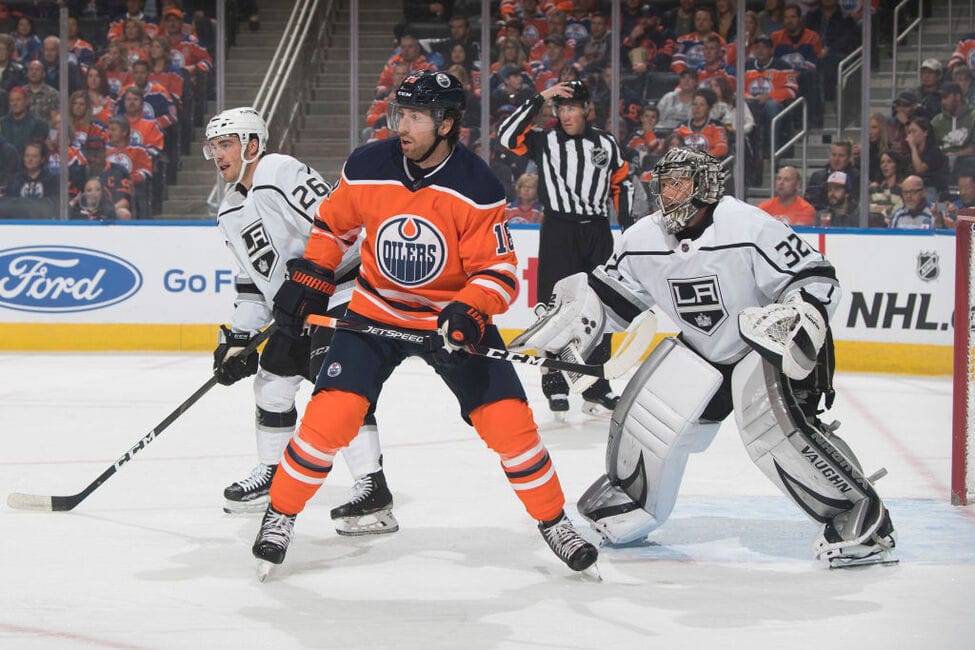 Neal can still help on the power play, and was one of the few Oilers to add depth scoring in their playoff series versus the Chicago Blackhawks, but his 5-on-5 play is not great these days. Never an elite skater, his noticeable decline in foot speed often leaves him chasing the play and as a result he finished at minus-20 in plus/minus last year in only 55 games, despite scoring 19 goals. Neal is 33 years old, and with some luck on the injury front can still help the Oilers over the next three seasons but will be a buyout candidate if he fails to produce like a top-six forward.
Mikko Koskinen is Paid Like an Elite Goalie
In goal, the Oilers have the previously mentioned Mike Smith in a backup role to starter Mikko Koskinen. While there are concerns about Smith, the real question is if the $4.5 million going to their No. 1 goalie is money well spent. At that price tag, Koskinen is paid more than players such as Devan Dubnyk, Brayden Holtby, and playoff hero Anton Khudobin. His save percentage improved from .906 to .917 between 2018-19 and 2019-20, but at 32 years of age, the question is if Koskinen has a higher ceiling, or if he'll be a goalie in decline for the remaining two years of his deal.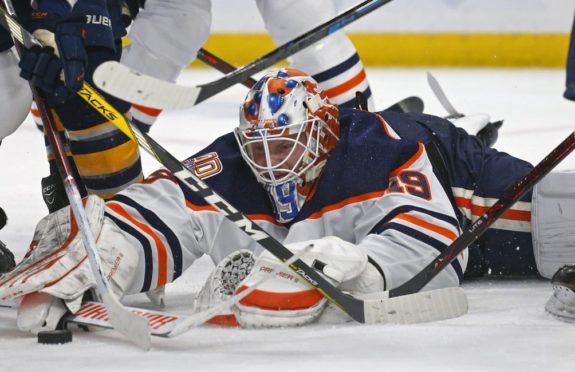 Holland wasn't the one who committed that term and dollar amount to Koskinen, it being Peter Chiarelli's final gift to the Oilers before he was finally let go, and it seems the current GM isn't completely sold on him. The Oilers were said to be in the mix for Jacob Markstrom during free agency and if he'd ended up in Edmonton instead of Calgary, he would have been the starting goalie without question. Holland would never have pursued the Swedish netminder if he was certain Koskinen could win them a Cup.
Holland May Regret the Kassian Extension
Unfortunately, the worst contract on today's Edmonton Oilers can't be blamed on another GM. In January of this year, Holland himself gave Zack Kassian a four-year extension of $3.2 million per season. The erratic winger celebrated his new financial freedom by promptly getting himself suspended seven games for kicking an opposing player with his skate. While Kassian can bring a spark to the team when he rides the edge of acceptable play, he often can't see where the line is and if he's in the penalty box or the press box, he isn't helping his teammates at all.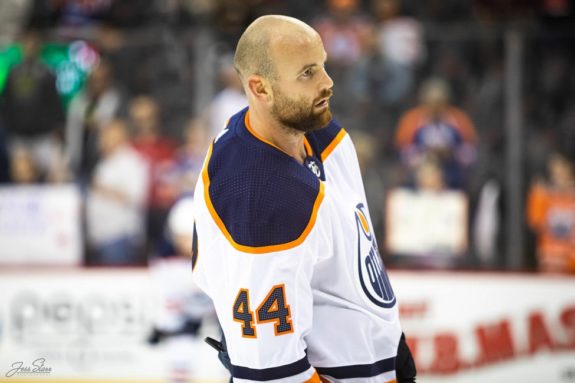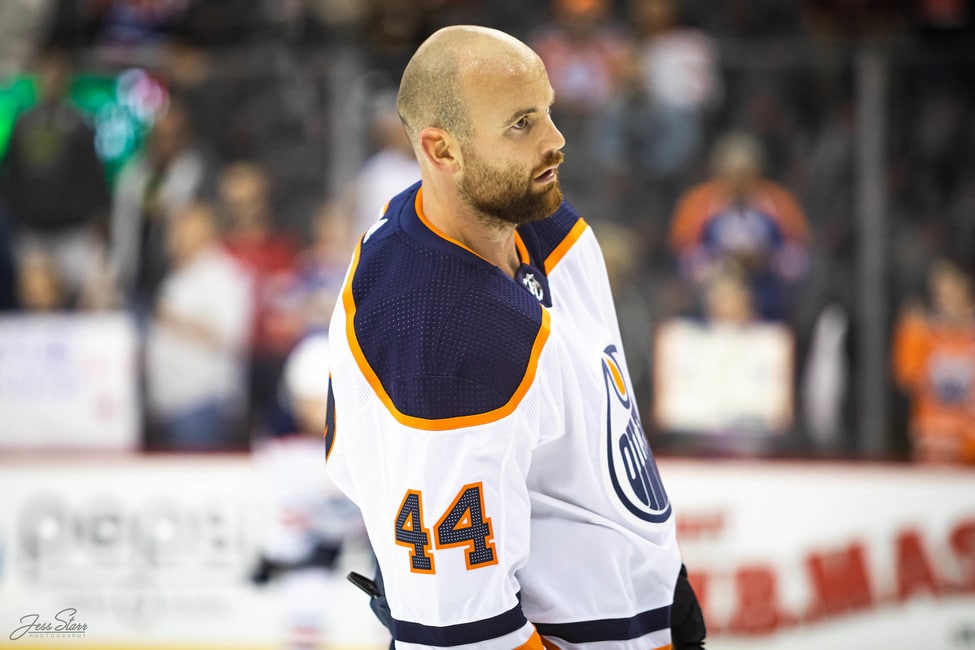 Players of Kassian's mould tend to decline quickly when it happens. As he turns 30 in January, and having scored a career-high 15 goals in each of the past two seasons, even a slight decline will mean he's being overpaid on this new deal. That statistical fall off is likely to happen if he doesn't see significant time on Connor McDavid's wing, and the multiple offensive players Holland signed this offseason mean there will be stiff competition for the prime spot on McDavid's right side. If next season goes poorly, the Oilers will be looking at three additional underwhelming years after that.
Related: Connor McDavid Will Always Make His Linemates Better
Kassian could surprise us all and improve on the production of the past two years while at the same time limiting the mental mistakes and overreactions, but if he doesn't, Ken Holland has tied the Oil to him until McDavid's contract will have two years left, and Draisaitl only one. Everyone in Edmonton hopes the team finds success before their two stars hit free agency. Kassian's play will be a factor one way or the other.
Looking past next season, Edmonton will be in better salary cap shape than most and could take advantage of another team's financial troubles to improve their own roster and results. Holland has shown this offseason that he can be a shrewd negotiator. He needs to continue upgrading his roster without any serious missteps or overpayments so that the team can at last make a serious push for a championship.
---
---