Edmonton Oilers general manager Ken Holland is on a roll.
Sure, there are questions about the penalty kill and there's concern that the goaltending isn't good enough. There's even concern after getting a steal of a deal on an offensive-defenseman on Saturday that the blue line isn't good enough. All that said, the Oilers did some excellent work during the first two days of NHL free agency.
Day 1: Oilers Filled Forward Holes
Early on day one of free agency, Holland made an astute signing by landing Kyle Turris on a two-year deal for $1.65 million per season. TSN's Jeff O'Neil was hard on the signing, blasting Turris for disappearing in Nashville, but everyone else seemed to believe this was a low-risk, high-reward bet on a third-line center.
The safe bet is to go with the opinion of everyone else.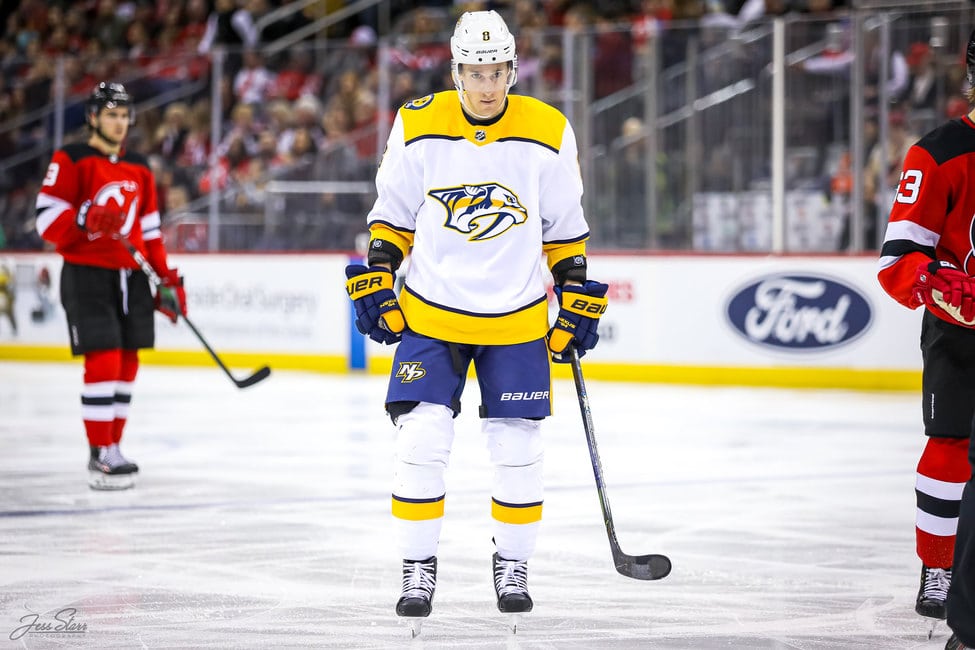 Up to this past season, Turris was a skilled forward who could put up pretty big points in the right environment. In Ottawa, he had multiple 55-plus point seasons including 64 points in 82 games during the 2014-15 campaign. Even in Nashville, where he was considered a train wreck, he posted 31 points in 62 games and often in a less-than conducive environment to his success. As a depth forward who can move up in the lineup should injuries affect the team, Turris is a sound bet.
Quickly after that, the Oilers re-signed Tyler Ennis on another team-friendly deal at $1 million for one year. Ennis said in his media avail after the signing that he told his agent Edmonton was where he wanted to be and to make it happen. As Oilers fans know from his brief stint, he can play up and down the lineup and in a number of roles.
Just prior to free agency opening, Jesse Puljujarvi signed to return to the team. He inked a two-year deal worth $1.175 million per season. If he's even able to translate some of the success he's having in Finland right now the NHL — 2-1-3 today as Karpat beat Pelicans 5-2 and 5-2-7 in 4 games played this season — he could rocket up the depth chart.
Related: Edmonton Oilers' Best Draft Year – 2015
Day 2: A Perfect Fit on Defense
During his chat with the media on Friday, Holland basically said the Oilers were going to be without Oscar Klefbom, most, if not all of next season. A nagging shoulder injury doesn't look good and Holland hinted he was proceeding in free agency as though the Oilers were losing their top-minute defenseman and power play quarterback.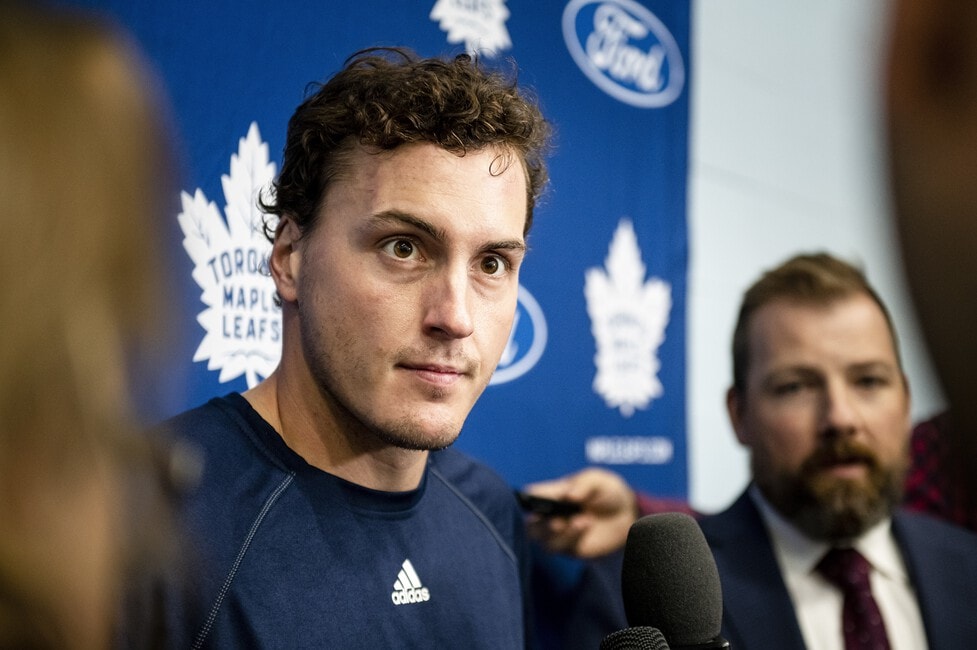 With that knowledge in hand, Holland went out and made one of the better signings of the two-day free agency period.
Critics of Tyson Barrie will blast him for last season. They'll say he's weak defensively and was a disaster in Toronto. What's important to note here is that after the coaching change that saw Sheldon Keefe take control of the Maple Leafs bench, Barrie started to come on. He played 47 games and had five goals and 37 points — a pace of 56 points in 82 games. So too, his 5v5 scoring equated to four goals and 21 points, which was tied for third in the NHL. He was a plus player in that time.
Even Maple Leafs fans would have to admit, $3.75 million is a steal.
Barrie will quarterback the Oilers power play in Klefbom's absence and he'll get every opportunity to contribute at a pace that will eclipse the value of this deal on every metric. When asked about how he thinks he can chip in, he said, "Points isn't everything, but I think with the talent on that team 50 would be low."
Day 2: Oilers Re-Sign Mike Smith
The final to-do on Holland's list was find a suitable netminder. After striking out on a number of other targets, fortunately, (or unfortunately depending on how you view Smith) Holland already had one.
Choosing to leave this signing out of the "magical" category, the Oilers will go back to Mike Smith in a deal that might not impress all Oilers fans but perhaps a reminder is in order: the tandem of Smith and Mikko Koskinen led the Oilers to 2nd in the Pacific Division last season.
At $1.5 million for the year (plus performance bonuses), it's not a bargain, but this is a low-risk one-year deal that represents one of the least-costly goaltending free agency signings over the course of two days. Options to drastically improve the goaltending position were not longer out there but the sky certainly isn't falling.
Whether it was a lack of being able to do anything thanks to salary cap restrictions or simply Holland being smarter than the average bear, these two days have to been seen as a pretty big win thus far.
---
---
Catch up on all the latest NHL Rumors