It's still strange that rather than gearing up for home openers and making early season predictions, we've just reached free agency. Several deals have already been made but with many of the biggest names still available, there's plenty of free agency excitement left for this weekend.
Related: The Evolution of Brad Marchand
The biggest news for Boston Bruins fans is obviously that Torey Krug is on his way out. I, like many fans, am sad to see a player like him go but wish him the best with the St. Louis Blues. Krug is a great story after going undrafted and signing with the Bruins out of college in 2012. I hope he has great success going forward.
The Bruins currently have $15,395,186 in cap space. The team was originally thought to not have enough wiggle room to make a big signing this year. With Krug officially gone and several big names still available, will they do something exciting? Rumors have been circling around Taylor Hall but nothing seems very concrete at the moment. Of course, that could all change at a moment's notice.
The team still has several restricted and unrestricted free agents, which will take out a good portion of the available cap space.
Restricted Free Agents
The Bruins issued qualifying offers to six pending restricted free agents. The six players are Peter Cehlarik (D), Jake DeBrusk (F), Matt Grzelcyk (D), Karson Kuhlman (F), Zach Senyshyn (F), and Jakub Zboril (D).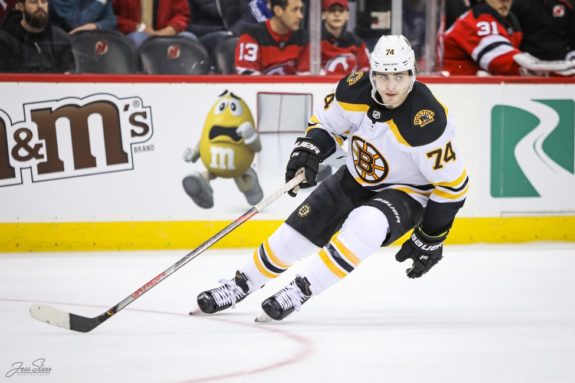 There's nothing very surprising about this list. DeBrusk and Grzelcyk have both found their spots on the roster and made major contributions to the team over the last few seasons. Kuhlman, in only 36 career games, has 11 points and is a minus-8. With injuries, he hasn't reached his full potential but he had some good moments in the 2020 Playoffs that give a sense of what he can be. Cehlarik, Senyshyn, and Zboril primarily played in Providence this season, but should all have a chance at cracking the roster at training camp.
Related: New Jersey Devils Need to Target Bruins' Winger Jake DeBrusk
Out of this group, DeBrusk and Grzelcyk are going to need the biggest contracts. Rumors have swirled around whether or not DeBrusk would be traded. With the Bruins needing scoring depth, signing him to a two or three-year bridge deal would be ideal. There's still room for him to grow into a 30-goal scorer.
With Krug gone, Grzelcyk, who has primarily been a solid third-pairing defenseman, is going to see his role expand. He will most likely be tagged to take on more minutes on the power play. His last contract was two years, $2.8 million and that definitely isn't going to cut it this time around.
Unrestricted Free Agents
Besides Krug, Zdeno Chara, Joakim Nordstrom, and Kevan Miller are the team's other unrestricted free agents. Miller re-signed yesterday for one year at $1.25 million. Given that he hasn't played in 18 months due to injuries, there are a lot of question marks surrounding him. If he comes back as the same player (or at least nearly the same) that he was before the injuries, this isn't a terrible contract. We'll have to wait and see though.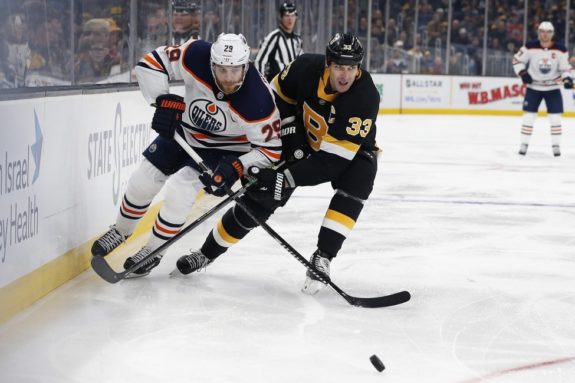 Chara and Nordstrom are both interesting cases. I previously wrote about Chara's worth to the Bruins from a leadership/experience perspective. His last contract had a cap hit of $2 million and $1.75 million of performance bonuses contingent on games played, qualifying for the playoffs, and winning the Stanley Cup. He should be offered something similar, or slightly lower, this time around.
Related: Bruins Re-sign Kevan Miller to 1-Year Deal
Nordstrom has been great on the fourth line with Chris Wagner and Sean Kuraly. But given that Jack Studnicka looks ready for a more permanent spot on the roster and that the team has depth players like Par Lindholm and Anton Blidh already signed for less than a million, I don't see him being re-signed.
Predictions and Looking Ahead
Here's my opinion on what the team should do. DeBrusk should be brought back on a three-year deal with an average annual value of $3.5 million (Similar to Dominik Kubalik with the Chicago Blackhawks). With only John Moore and Connor Clifton currently signed through the 2022-23 season on defense, Grzelcyk should be offered a deal similar to what Moore received two seasons ago, a four or five-year deal worth $2.75 million a season. This makes sense since he plays more than Moore and would bring some stability to the blue line. Chara then gets brought back on a one year, $1.75-2 million deal with performance bonus options again.
I would also love to see them make an offer for Hall or Tyler Toffoli. Either would hopefully help fill the hole on the second line. This would be a more exciting signing than expected for this year, but with Krug officially signed elsewhere, there is more cap space available.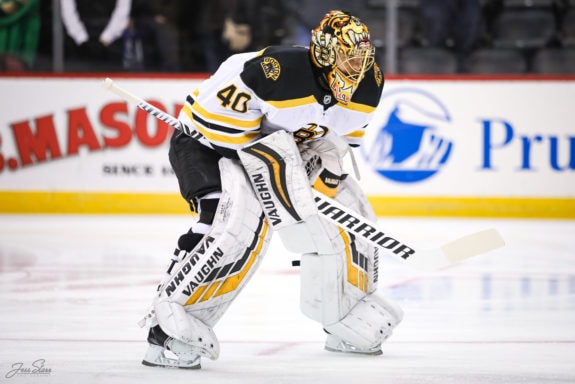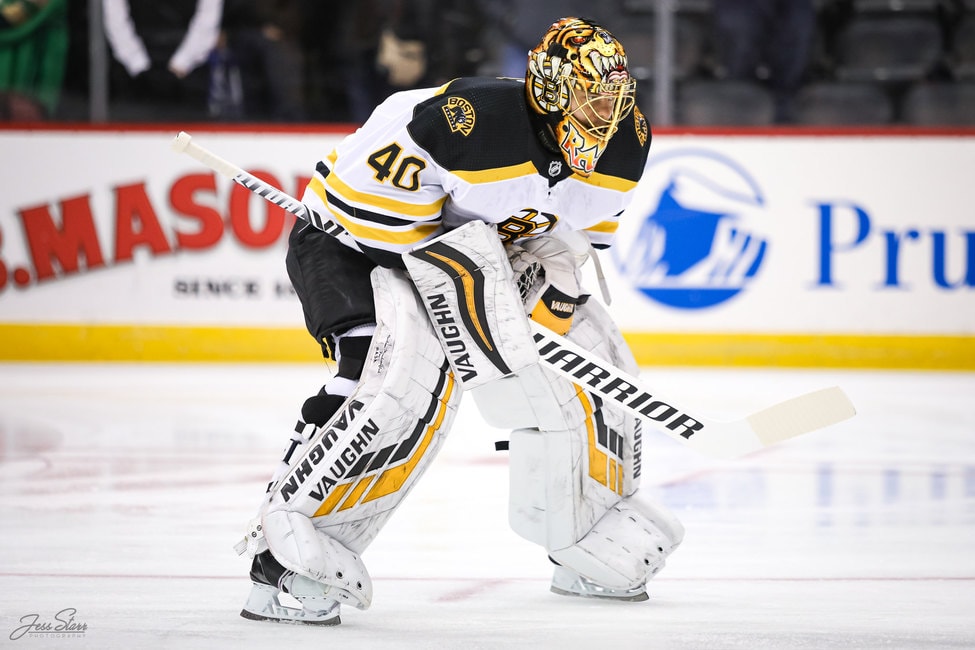 Next year is when free agency could get spicy. Both Tukkaa Rask and David Krejci, who have the biggest cap hits on the team, will be unrestricted free agents. It's too early to tell if they will be offered new contracts or retire, but I doubt either will be signed to $7-plus million contracts again. Some of that money will have to be used to re-sign Brandon Carlo, who will be a restricted free agent. Hopefully, that's a longer-term contract than the two-year deal he took last season. Overall, though, the team should have more money available during the 2021 Free Agency.
Related: Bruins and the 2006 NHL Draft – Gorton's Trades Still Paying Off
With almost double the cap space available to general manager Don Sweeney next year, I would love to see them make a big move, maybe even do something a little chaotic (offer sheet anyone?). Something interesting is bound to occur when an NHL team has cap space.
---
---