For the Toronto Maple Leafs, a lot of things have happened since yesterday morning. Still, some things haven't happened yet, and some actions must happen soon.
In short, the Maple Leafs and general manager Kyle Dubas are far from done; however, the team seems to be running out of salary cap space to do much more. While I'm certain Dubas has a plan for more activity – probably small deals – I'm unable to figure them out right now.
Related: Maple Leafs Radical Trade Rumors: Nylander, Ekblad, Nurse & Subban
In this edition of Maple Leafs News & Rumors, I'll explore what's happening within the organization and try to speculate on what might be happening soon. 
Item One: The Maple Leafs Get Their Right-Shot Defenseman in T.J. Brodie
Except for what might have been a lost season playing with Dubas' second choice Tyson Barrie as a right-shot defenseman, a year later things are back to where they were moving during the 2019-20 offseason. Nazem Kadri is gone, and former Calgary Flame T.J. Brodie is on the team.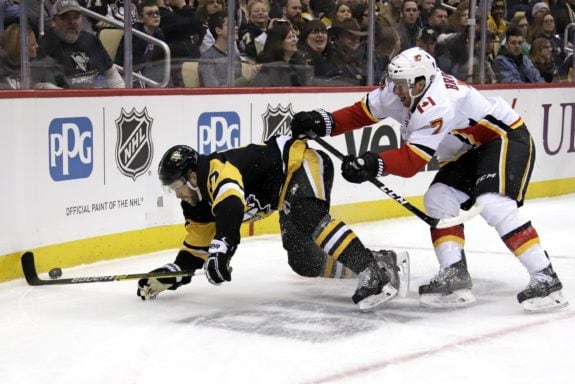 I mention Kadri because the Maple Leafs tried to trade him last offseason to the Flames for Brodie, but Kadri used his no-trade clause to nix the deal. That's when Dubas – this time with Kadri's approval – made a trade with the Colorado Avalanche to bring Barrie to Toronto. It didn't work that well.
There are two interesting things about Brodie as a right-shot defensive choice. First, although he plays right-side defense, he's not right-handed. Second, Brodie's not an example of the in-your-face player many Maple Leafs fans had hoped for. Still, he's been a strong player with the Flames for 10 seasons. He's a good player.
Related: 11 NHL Teams Without a Stanley Cup
Brodie is a strong two-way defender and was one of the more prized free agents on the market. The 30-year-old has never been a strong goal scorer, with a high of 11 goals in 2014-15, but he's had two 40-point seasons. In total, he's scored 266 points in 634 games with the Flames since being drafted during the fourth round of the 2008 NHL Entry Draft.
His contract will pay him $5 million a year for four years. The contract also includes a No-Movement Clause (NMC), which would stop Brodie from being exposed in the upcoming Seattle expansion draft. 
Pierre LeBrun tweeted a salary breakdown for Brodie late yesterday.
2020-21: $2.5 million
2021-22: $5.0 million
2022-23: $5.0 million
2023-24: $7.5 million
All base salary no signing bonus
It's interesting that the Maple Leafs will pay all base salary in this contract with no signing bonus. That's unusual for this team's high-salaried players, and perhaps suggests the organization is not impervious to the impact of COVID-19 on its ability to pay. It also might suggest a potential that the organization believes something might go wrong with the projected start of the 2020-21 NHL regular season.
Item Two: Wayne Simmonds Comes Home to Toronto
In a move that was rumored and discussed – in fact, invited by the player – Wayne Simmonds signed a one-year, $1.5 million deal with the Maple Leafs on Friday. Last season Simmonds played 68 combined games with both the New Jersey Devils and the Buffalo Sabres, and he scored eight goals and 17 assists.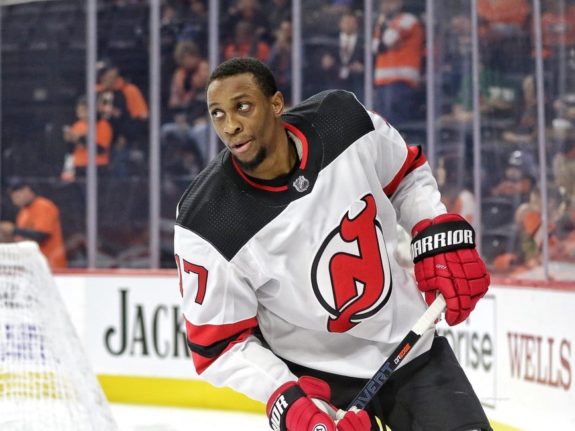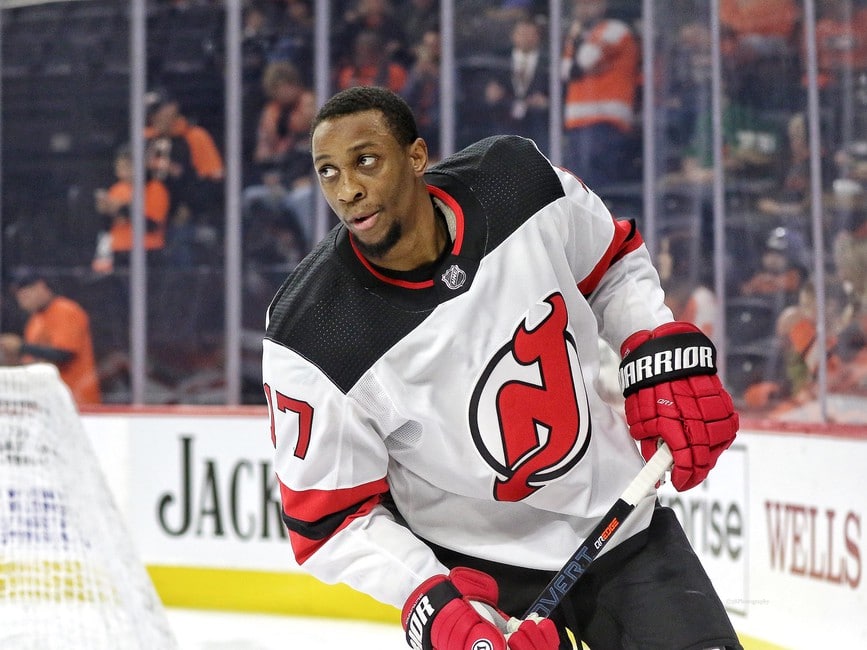 Dubas had commented that he was seeking to make the team tougher to play against, and adding Simmonds certainly increases the team's physical presence on the ice. Simmonds is a hitter and has only missed registering 100 hits in his 12 NHL seasons one time. He had 145 hits last season. 
In some ways, the Maple Leafs were fortunate to sign Simmonds. Although last season was his worst statistical season since his 2008-09 rookie season with the Los Angeles Kings, he still was able to find suitors. In fact, rumors are that he got a higher financial offer from the Montreal Canadiens. Still, the Scarborough native believed coming home was better even if the contract was lower.
Related: Worst Toronto Maple Leafs Trades
Simmonds hinted why in Zoom call yesterday, "I realize I've had a couple of down years, but I'm an extremely confident person; I know what I can do. My faith in myself never wavers. I know what I bring to the table and I'm in peak physical shape right now, so I'm definitely prepared to bring as much as I can to the Leafs."
His talk seems to suggest that he's (a) healthy for the first time in a number of seasons and (b) he's seeking some redemption to his reputation as a player. This is a player who's had two seasons with more than 30 goals and three other seasons with more than 28 goals. I'm thinking he's out to prove his value as a contributing team member. That attitude can't hurt the team.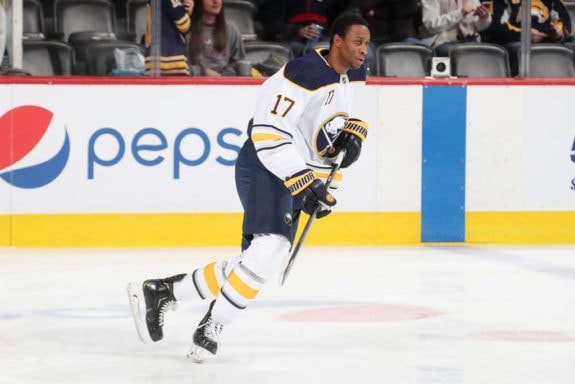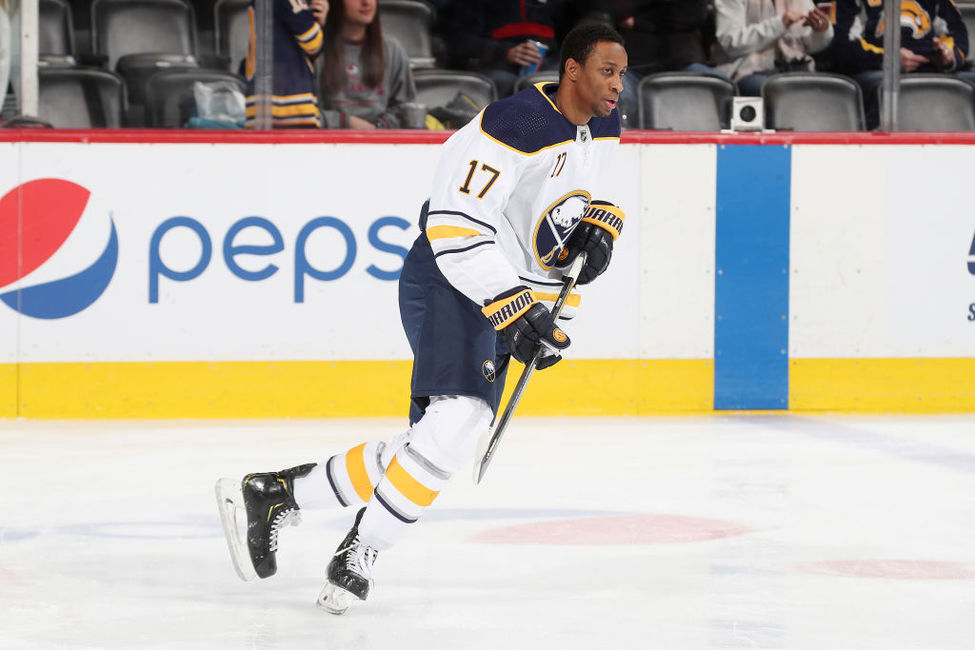 Fans must be happy with this signing. First, he isn't expensive. Second, the team didn't have to give up anyone to get him. It was a low-cost transaction that gives the Maple Leafs something they didn't have before. He's tough.
In fact, on the Zoom call, Simmonds told reporters he was as healthy as he'd been in three years and had been working out in the gym to ensure he got off to a good start.
What's Next for the Maple Leafs?
It's unlikely that the Maple Leafs will be in addition mode in the near future. But, will they have to shed players to meet the salary cap limits?
Related: Maple Leafs News & Rumors: Further Thoughts About the Andersen Trade
In an interesting move yesterday, the Tampa Bay Lightning placed Tyler Johnson on waivers. He's rumored to have been on the trade block since the Lightning's Stanley Cup victory, but there were no takers. The team desperately needs to move his $5 million salary cap hit so it can sign other players and was forced to put him on waivers.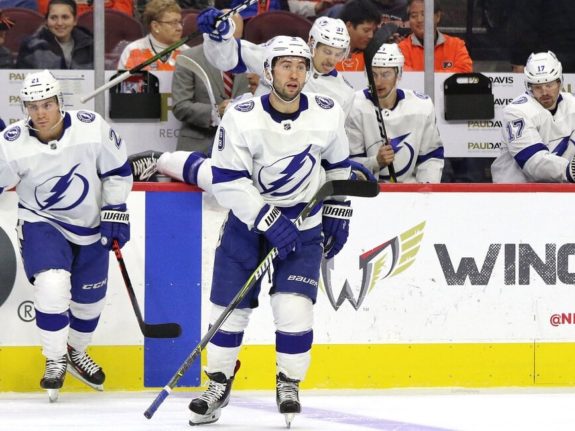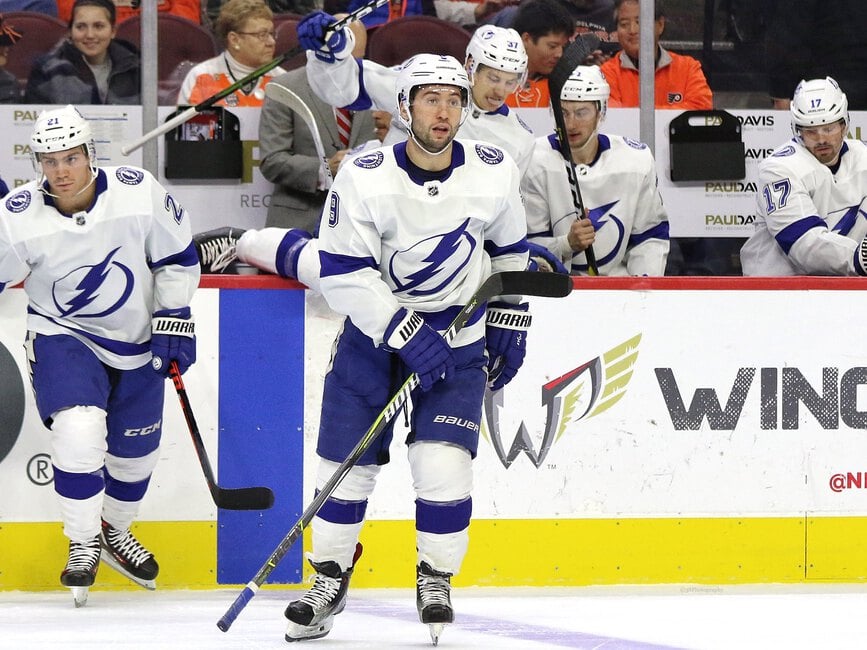 The Lightning's plight made me wonder whether the Maple Leafs might be forced into a similar move. Everyone assumes the team could shed salary by trading either Andreas Johnsson or Alex Kerfoot, but that isn't a given. What happens if no one bites? Would the team lose one of these players for nothing?
There's more coming, and I'm unsure what it might be.
---
---