The Pittsburgh Penguins sit at 20-16-5 and are fourth in the Metropolitan Division with 45 points. I've done my fair share of criticizing this flawed team, but it's time to change the narrative and appreciate one of their finest players. At just 21-years old, Olli Maatta has become the Penguins best overall defender.
When discussing defensemen in Pittsburgh, the designation of "best" usually falls to All-Star Kris Letang for his enormous point production and ability to drive play. However, he often plays a sloppy style of hockey and commits quite a few turnovers. Letang has always played best with a steady defensive partner and the Penguins finally gave him one with Maatta.
Through 35 games, Maatta has four goals, six assists for a total of 10 points, is a team high +13 skater and has only eight penalty minutes. On the flip side Letang has played in 32 games, has four goals, 21 assists for 25 total points, is a -12 skater and has accumulated the second highest penalty minutes on the team with 32.
Olli Maatta and  Kris Letang the Perfect Pair
This season has been up and down for Letang, from early season defensive problems, poor chemistry with partners and injury woes. But since returning, Letang has looked like the All-Star player that Penguins fans know he is. It's no coincidence that he's been playing alongside Maatta during that time. When the two play together the Penguins score 2.16 goals for per-sixty, only allow 1.08 and have a Corsi For of 55.5 percent. When you take Letang away from Maatta his numbers plummet as the Penguins score 1.05 goals for per-sixty, allow 2.20 and have a break-even Corsi For of 50.3 percent.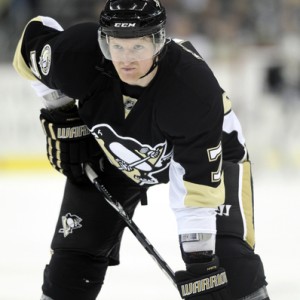 At even strength, Maatta has the highest point production per-sixty of any defender on the roster of 1.00, yes even higher than Letang's .84. But thriving at even strength is nothing new for the Finnish defender. In his abbreviated 2014-15 season, Maatta was second with 1.28 points per-sixty, behind Ian Cole's 1.30. And two years ago he was also second with 1.05 points per-sixty, trailing Matt Niskanen with 1.19.
While point production is great, there are few reliable metrics to truly evaluate defensive play and it is something you just have to watch.
Maatta has become the Penguins newer, younger, and dare I say better version of Paul Martin. A true team player, humble and one of the hardest working players in the league.
He said something very telling between the second and third period of their game against the New York Islanders to Dan Potash of ROOT Sports.
We have to be better, we were playing sloppy.
To give this rather meaningless quote some contest, the Penguins were winning that game 5-1 when he spoke. Yes, 5-1 and the first thing Maatta says is that they have to be better, this is who the kid really is.
A couple days ago the Penguins played the struggling Montreal Canadians and handily won 3-1, but Maatta continued his humility following the game by saying.
The way Kris is playing, he'd make anyone look good.
When you watch the Penguins play, Letang looks like a different person alongside Maatta, he looks comfortable. He's notoriously a difficult person to play with due to his aggressive style and it takes a very special player to thrive with him, it was Martin, now it's Maatta.
Olli Maatta is one of the NHL's bright young stars and he lives up to the hype on and off the ice. He's a great defender helping to get the best out of Letang and a genuine pleasure to watch. Maatta has been one of the few bright spots in a trying season for the Penguins and he should continue his strong play in the second half of the season.
Thanks for reading! Feel free to leave your comments below or tweet me anytime @MPityk_PIT