Rumors of Alex Galchenyuk's demise as an NHL player are greatly exaggerated. He may not be the player he was with the Montreal Canadiens, but, at 26 years old, he still has time to reinvent himself with the Ottawa Senators.
Galchenyuk Signs with Senators
Having just been signed by the Sens to a one-year, $1.05 million deal, Galchenyuk was forced to take a discount for a variety of reasons. Part of it was undeniably the cap crunch, with the $81.5 million ceiling staying flat, potentially for the foreseeable future. However, part of it is due to his struggles last season, during which he scored just 24 points in 59 games, playing for the Pittsburgh Penguins and Minnesota Wild.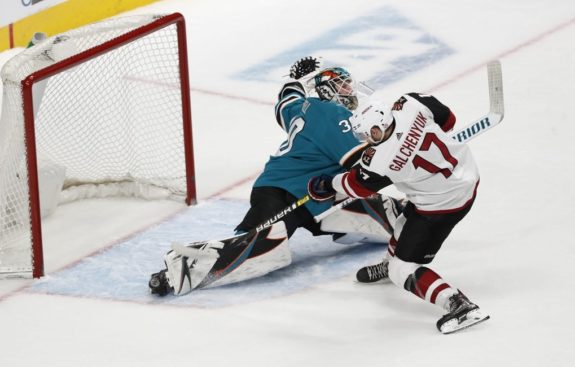 Needless to say, Galchenyuk's performance was a far cry from the one he put together in 2015-16, when he scored a career-high 30 goals and 56 points as a 22-year-old. He was primed to build on it the following season, during which he put up 23 points in the first 24 games, before injuring his knee in Game No. 25.
Galchenyuk was arguably never the same, scoring just 21 points in the remaining 36 games. His 2017-18 season was far from horrible (51 points in 82 games). It just wasn't the progression in production for which the Canadiens had been hoping. Nor was he the No. 1 center they had had between Max Pacioretty and Alexander Radulov, albeit for only a quarter of the previous season.
Galchenyuk's Fleeting Success at Center
Obviously, the Canadiens have renewed depth at center these days. However, at the time, Galchenyuk had been seen as the answer… finally, relative not just to his own struggles to establish himself within the organization at the position from the point at which he was drafted third overall as a pivot in 2012, but also the organization's decades-long inability to fill that No. 1 slot.
The Habs' need for one goes back to the days of Vincent Damphousse before he was traded to the San Jose Sharks in 1999 for just a couple of draft picks. In retrospect, even though Damphousse had struggled offensively his last few seasons with the Canadiens, it was a bad trade considering the horrible return. To add insult to injury, Damphousse regained his offense right away with the Sharks, playing five more by-and-large productive seasons in the league.
For Galchenyuk, that start to the 2016-17 season was an affirmation the Habs had made the right choice drafting him to be their No. 1 center of the future. Then, he lost his spot to Phillip Danault as well as a step returning from injury. He never played any kind of meaningful time at center the rest of his time with the Habs, getting traded in the summer of 2018 to the Arizona Coyotes for Max Domi.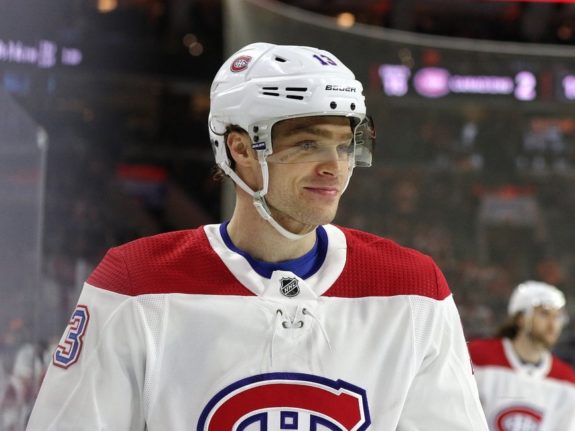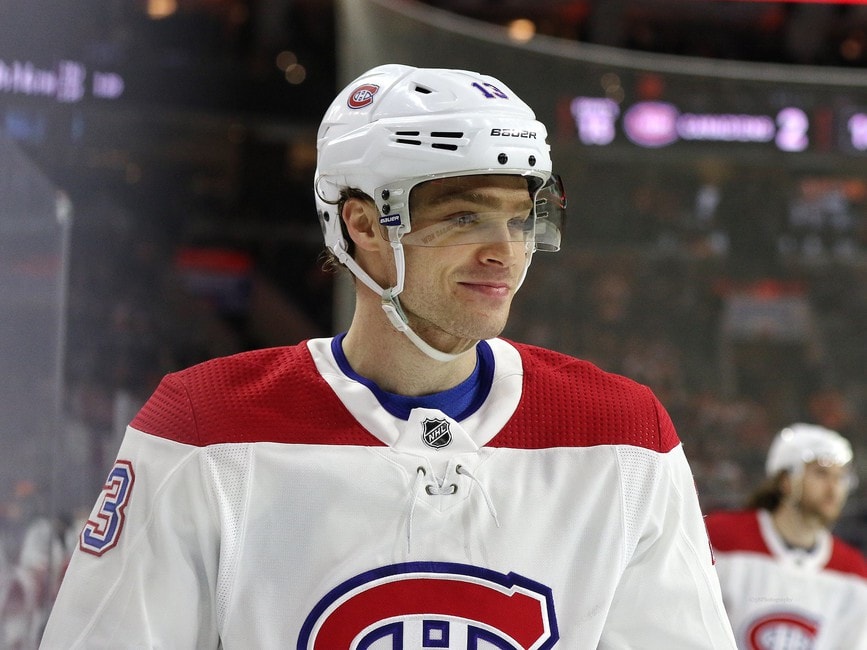 It turned out to be a great move by general manager Marc Bergevin. Not only did Max Domi score a career-high 72 points that next season with the Canadiens, but, with Domi hitting simply restricted free agency this offseason (only to get traded for Josh Anderson), Bergevin avoided the possibility of losing Galchenyuk, who instead just hit unrestricted free agency for the first time, for nothing.
It was a very real possibility too, considering the way Bergevin had repeatedly thrown Galchenyuk under the bus in the media. If you were a 26-year-old in your prime who had consistently failed to be deployed at the one position you were drafted to play and then got publicly insulted by your boss for your trouble, would you stay? Probably not.
Galchenyuk Falls from Grace
Granted, at the point of the trade to the Coyotes, Galchenyuk hadn't fallen as far from grace. He was still seen as a legitimate top-six option and notched a decent 41 points in 72 games with the Coyotes that season, effectively tying scoring-leader Clayton Keller in points per game (0.57). However, at this juncture, having had to sign a prove-it contract, Galchenyuk is seen rightly or wrongly as damaged goods.
Rightly, because, let's face it: More than 24 points in 59 games was expected out of him. Wrongly, because, after the trade to the Wild, he found somewhat of a niche and groove, according to the analytics.
While it would have been inconceivable for the Canadiens to sign Galchenyuk now, even as a winger, considering the Habs' depth on the left side, he's probably where he needs to be. As a rebuilding team, albeit with drastically improved depth, especially up front, the Senators are throwing Galchenyuk a life jacket. He's in a relatively low-pressure situation, other than for the fact he's playing for another contract next season. And, not for nothing, he has a chance to not just prove himself, but prove the Canadiens wrong all in one fell swoop, being in the same division.
If this potential all-Canadian division takes off, Habs fans will maybe get to see even more of Galchenyuk. Hopefully, for his sake, it's more than a few glimpses of what could have been. In a way, the Canadiens got their money's worth out of Galchenyuk. It's more than likely the Senators will as well, especially with his new price tag. Admittedly, Galchenyuk may not be the same player he had been, but that doesn't necessarily have to mean bad. Just different. Here's to the different scenery being good for him.
---
---