If the Ottawa Senators' offseason wasn't already an interesting one with some of the moves they've made, they extended hopes for their future by signing their newly acquired starting goaltender – Matt Murray – to a contract extension, according to Elliotte Friedman. The deal is for four years and worth $25 million, an annual average value (AAV) of $6.25 million per year.
The deal will break down as follows, according to Bruce Garrioch: Murray will receive $4 million in year one of the contract, followed by $6 million, $7 million and $8 million, respectively.
The Senators acquired Murray on Wednesday from the Pittsburgh Penguins in exchange for forward Jonathan Gruden (drafted 95th overall in 2018) and a 2020 second-round draft pick which the Penguins used to draft goaltender Joel Blomqvist 52nd overall.
Following the acquisition, Senators' GM Pierre Dorion explained the move, "The acquisition of Matt Murray represents an important addition to our lineup. He's a proven goaltender who has considerable high-pressure experience and someone who we're certain will serve as an exceptional mentor to our young group of upcoming goaltenders."
The Senators made it clear following the playoffs that they would not bring back veteran goaltender Craig Anderson who had been with the organization since the 2010-11 season.
Murray Brings Experience to Young Senators
As for what Murray brings to the increasingly younger Senators club, he brings experience both during the regular season and from a playoff perspective as well.
Over five seasons in the NHL, Murray has as 117-53-19 record in 199 regular season games all with the Penguins. He bolstered that record with a 2.67 goals against average (GAA), .914 save percentage (SV%) and 11 shutouts over that span.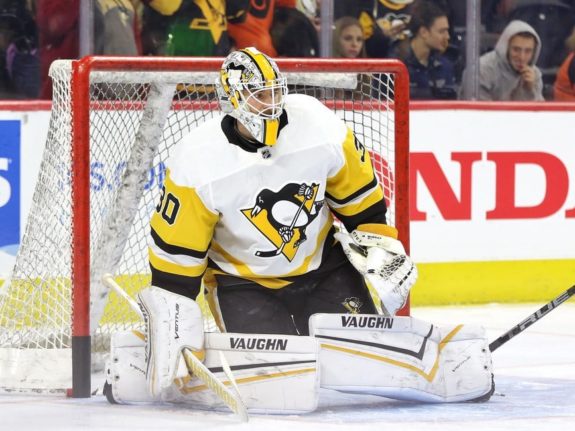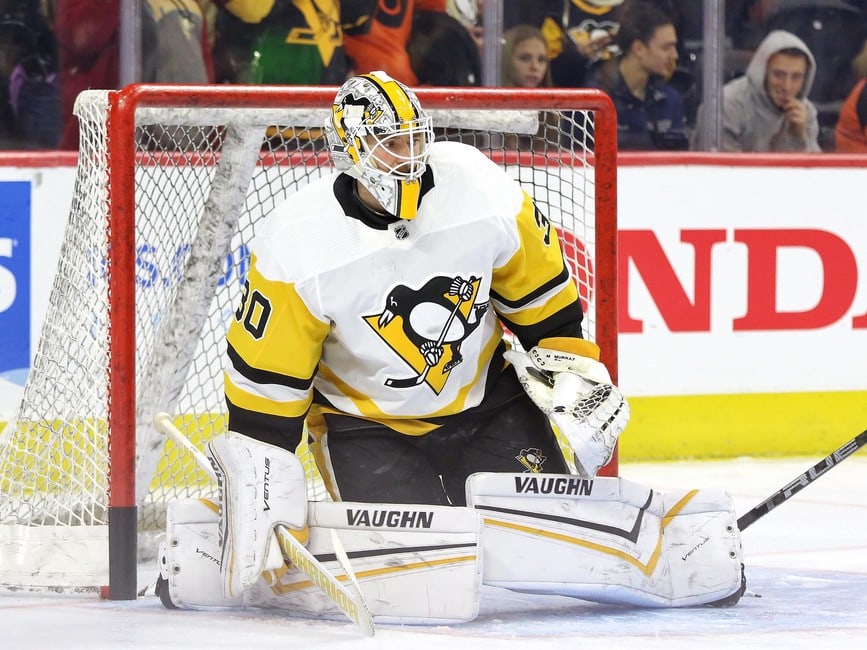 On top of that, his playoff numbers speak for themselves. Along with his two Stanley Cups, he has a 29-21 playoff record, a 2.18 GAA, a .921 SV% and six shutouts.
Murray's Mentorship Key Over Four Years
On top of the experience, like Dorion explained, Murray will be key in the coming years for the young goaltending prospects that are currently coming up in the Senators' organization.
Along with Anders Nilsson, the Senators have three young goaltenders coming up in the system – including Kevin Mandolese, Marcus Högberg and Filip Gustavsson – who will rely heavily on Murray over the next four years to show them what it means to be a professional and how to make it at the NHL level.
The addition of Murray in net not only makes the Senators a tougher team heading into 2020-21, but it makes them an immediate threat in the NHL's Atlantic Division as their youth and, now legitimate goaltender, make them even more unpredictable than last season.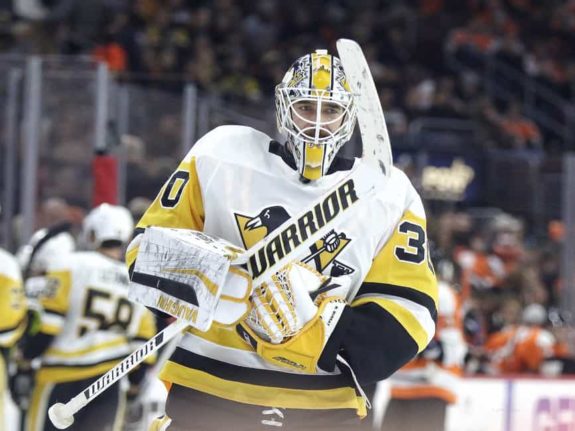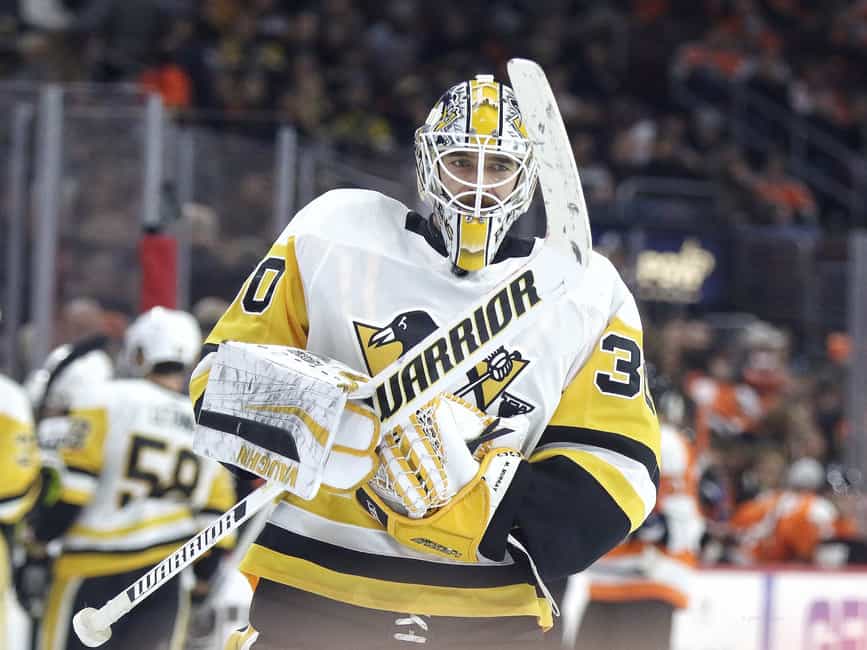 While injuries have hampered Murray at times over his short career, the 26-year-old netminder has found ways to bounce back and shouldn't have an issue being the main guy in Ottawa.
With his contract, Murray quickly becomes the second-highest paid player on the Senators roster behind only Thomas Chabot who has an AAV of $8 million.
That in mind, Murray will be looking for a bounce back season in 2020-21 as he's coming off arguably one of his worst years since coming into the NHL in 2015-16. He was 20-11-5 with the Penguins in 2019-20 with a 2.87 GAA, .899 SV% and just one shutout, while Tristan Jarry made his move to become the main guy for the Penguins moving forward.
---
---