There's a lot to be positive about in Ottawa these days if you're an Ottawa Senators fan: Erik Karlsson is in his prime and tearing up the league, on one leg, at times; the team is coming off a trip to the Eastern Conference Final against the Pittsburgh Penguins where they finished just a goal shy of a Stanley Cup Final berth; and the roster remains largely in tact, so another run to the Cup could be in the cards.
Having said that, there are always areas that can be improved. Here are three Senators who need to have big seasons in 2017-18.
Ryan Dzingel
He showed flashes of the kind of player the Sens and their fans would like him to be – literally flashing past opponents at times– in his first full season as an NHLer in 2016-17. But he was never able to put all aspects of his game together, recording a spotty but respectable 32 points (14 goals) in 81 regular season games.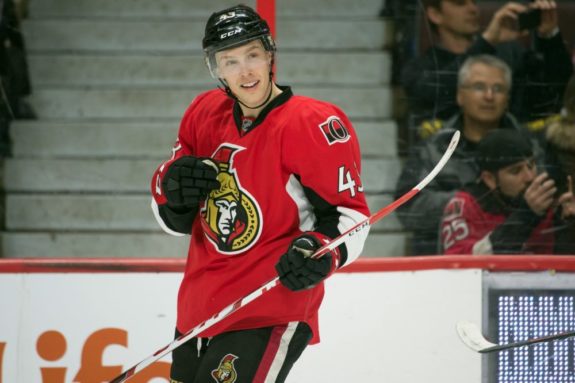 His playoff performance, however, was a dud, as he recorded only three points in 15 postseason games (although his goal in Game 7 of the Eastern Conference Final helped push the game to double overtime). The Sens clearly weren't fazed by his playoff drop off, signing Dzingel to a two-year deal worth $3.6 million after originally offering him just $1 million in advance of arbitration.
With some job security and a pretty nice paycheck in tow, Dzingel could get complacent and turn in a poor season. But he would only be hurting himself in the long-term, especially if he is hoping to earn even more on his next contract. He needs a big season to validate the Senators' gamble, giving him $800,000 more and an extra year.
Bobby Ryan
If you're surprised to see Ryan's name on this list you have every right to be. After coasting through the regular season, Ryan exploded in the playoffs for 15 points (six goals) in 19 games. But no amount of playoff success can undo the disappointment of his first four seasons as a Senator where his performance has failed to meet expectations.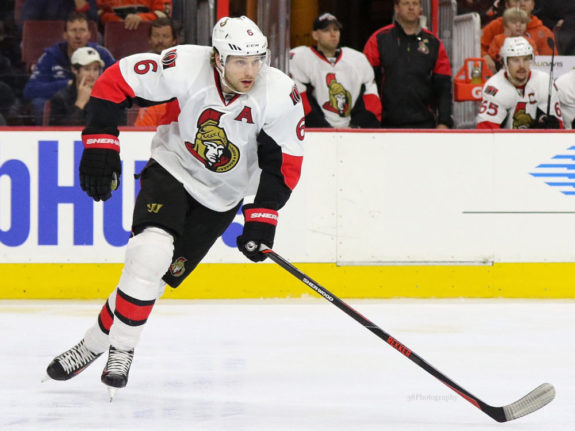 His numbers have been analyzed and scrutinized to the point where it's all just white noise, so let's not waste too much time on it. Suffice it to say, he's left a lot to be desired (injuries aside) in four years but his 2017 postseason was a nice reprieve.
The Senators gave him a vote of confidence by protecting him in this summer's expansion draft, despite his assumptions to the contrary, so he clearly has management in his corner. But with five years left on his contract at $7.25 million per year, he can't rest on his laurels. He needs to prove the Sens were right in protecting him and that his playoff performance wasn't a fluke.
Cody Ceci
By all accounts, Ceci underperformed in 2016-17 on the offensive end. He notched only two goals and 17 points in 79 games, after a season in which he had 10 goals and 26 points in four fewer games. Part of his offensive dip can be attributed to the adjustment he had to make playing in Guy Boucher's staunch defensive system, but that did little to ease concern.
If there's a positive, it's that his offensive output was likely hampered by bad luck: his PDO (essentially a measure of "puck luck") of 98 fell just below the normal average of 100. The fact that he had 27 more shots than in 2015-16 but had a shooting percentage over seven points lower seems to support that.
More concerning is that his defensive play didn't improve, despite the heavy emphasis placed on d: his Corsi For percentage at five-on-five increased by only a single percentage point; he turned the puck over 33 more times than the 41 from 2015-16; and he dropped from a plus-nine to a minus-11 (antiquated stats be damned, but such a drop still doesn't look good).
Boucher's system doesn't look to be going away anytime soon, especially after the success the Sens enjoyed last season. Ceci needs to learn how to be an effective two-way defenceman (especially considering this is a contract year for him).
Advanced stats courtesy of stats.hockeyanalysis.com