Alex Ovechkin may only be able to play 56 games because the 2020-21 NHL season has been shortened by the coronavirus pandemic, but that doesn't mean he can't pass a few more big names in the NHL record book. The 35-year-old will try to move up in a number of goal-scoring categories beginning Thursday, when the Washington Capitals start their season by visiting the Buffalo Sabres at KeyBank Center.
Ovechkin begins the season eighth on the NHL all-time list with 706 goals — including 48 (in 67 games) last season, when he shared the league lead with David Pastrnak of the Boston Bruins. He's scored those 706 goals in 1,152 games, giving him an average of 0.613 goals per game.
Passing Hall of Famers
If Ovechkin scores at that rate and plays all 56 games, he'd finish with 34 for the season and 740 in his career – that would move him past three Hockey Hall of Famers — Mike Gartner (708), Phil Esposito (717) and Marcel Dionne (731) — and leave him one shy of Brett Hull (741) for fourth all-time.
Including the Stanley Cup Playoffs, Ovechkin is seventh in NHL history with 775 goals in 1,288 games. He needs 25 to become the sixth player to score at least 800 goals between the regular season and playoffs, joining Wayne Gretzky (1,016), Gordie Howe (869), Hull (844), Jaromir Jagr (844) and Mark Messier (803).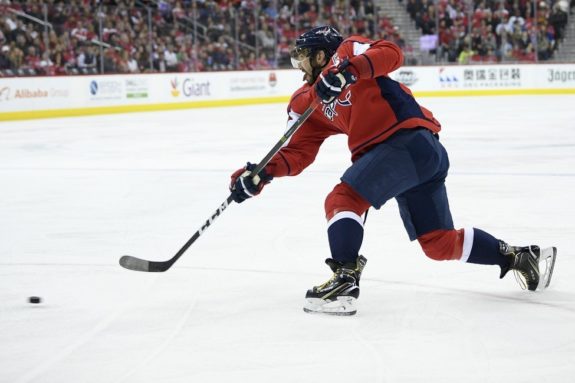 Ovechkin could end the season by owning the NHL career mark for power-play goals. He begins with 260, third in league history since 1933-34, when goals by type were first tracked officially. Ovechkin is five behind Hull (265) for second place – the all-time leader is Dave Andreychuk (274). Ovechkin's got a pretty good chance to pass both of them – he has scored at least 15 power-play goals, the amount needed to pass Andreychuk, in 11 of his 15 NHL seasons and seven of the previous eight.
No active player has scored as many game-winning goals (GWGs) as Ovechkin, whose 110 GWGs are one more than Patrick Marleau. Ovi is tied with Hull and Teemu Selanne for fourth all-time; he's eight behind Esposito (118) for third place.
However, 23 of Ovechkin's game-winners have come in overtime, more than anyone else in NHL history. He's scored eight of those OT goals since the NHL adopted the 3-on-3 overtime format in 2015-16, putting him in a 10-way tie for fifth place. Jonathan Toews of the Chicago Blackhawks is first during that span with 12, one more than Brad Marchand of the Boston Bruins.
Ovechkin is fifth all-time with 145 career multi-goal games and eighth with 27 hat tricks. He and Pastrnak tied for the NHL lead in hat tricks last season with four – three of Ovechkin's came in a six-game span from Jan. 16 through Feb. 4.
Alone at the Top
One line in the NHL record book that Ovechkin can grab all for himself is most consecutive 30-goal seasons. He's scored at least 30 in each of his 15 seasons, tying him with Gartner (1979-80 through 1993-94) and Jagr (1991-92 through 2006-07). Another 30-goal season would also leave Ovechkin one behind Gartner's 17 for the most in league history.
Ovechkin can also tie NHL career records for the most 40-goal and 50-goal seasons. He's reached the 40-goal mark 11 times, one behind Gretzky, and his eight 50-goal seasons are one behind Gretzky and Mike Bossy, who each did it nine times.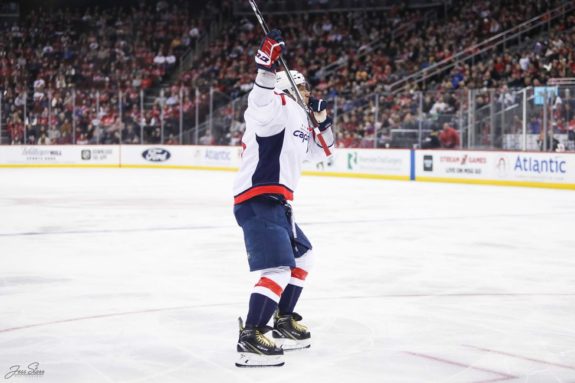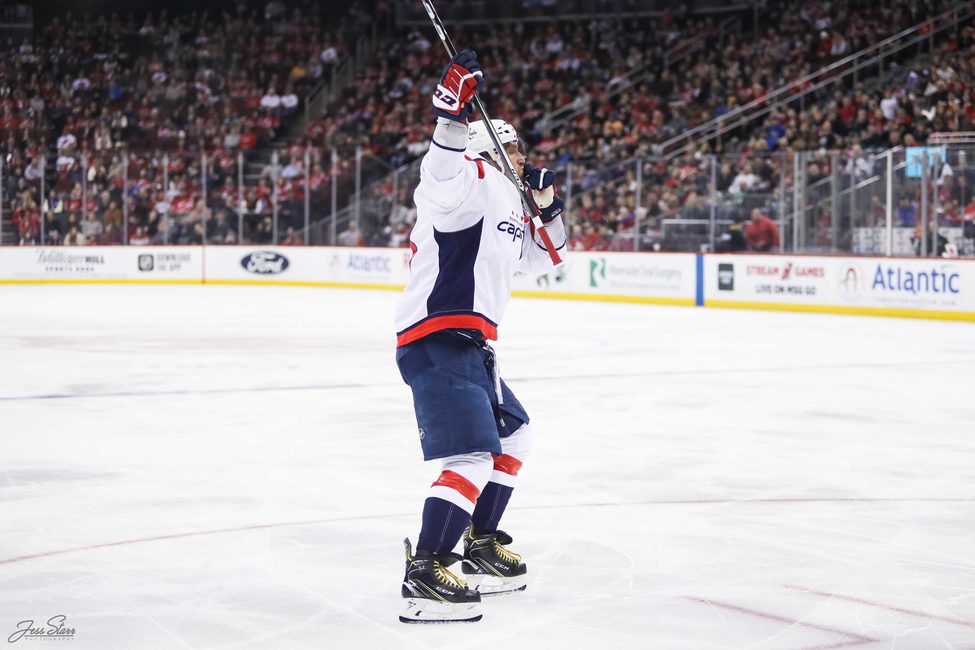 One mark that Ovechkin can extend is the most times winning the Maurice Richard Trophy, which since 1999 has been awarded to the regular-season goal-scoring leader. He's won it nine times, including last season's shared honor with Pastrnak. At some point in the future, the NHL might want to consider renaming the award in honor of Ovechkin – no other player has won the trophy more than twice.
Ovechkin can become a free agent after this season, though he's said he wants to play his entire NHL career with the Capitals. He's already the top goal-scorer in the 21st Century, and he's shown no signs of slowing down.
---
---
Longtime NHL writer and editor. Covered first NHL game in 1975 (and hundreds since). Have done several books, hundreds of magazine/newspaper/online stories. Big fan of hockey history.