After being bounced in the first round of the 2017 NHL Playoffs, the Montreal Canadiens look primed for a long and busy offseason. While teams that miss the playoffs have changes to make and issues to correct, teams that finish atop the standings that are eliminated so early from the postseason have more glaring questions to answer. It's not easy to finish the regular season with the top record in the division. It's even harder to win a playoff series after the grueling regular season schedule is concluded. Still, a first-round exit for a top team almost always indicates that change is on the horizon – the Montreal Canadiens just need to decide what kind of change they're looking for that will best benefit the team.
As it stands, the team needs to determine what their identity will look like moving forward. Will the team keep their same core? Will familiar faces find themselves in different uniforms? These questions and more will need to be answered. For the Canadiens, the decisions start with pending free agents.
Who Will Stay and Who Will Go?
The Canadiens free agent list heading into the offseason is extensive. At the NHL level, the team will have to make decisions on Alexander Radulov, Alex Galchenyuk, Dwight King, Brian Flynn, Steve Ott, Andreas Martinsen, Andrei Markov, Nathan Beaulieu and Nikita Nesterov. That list extends to the AHL as well, however, including notable names like Charlie Lindgren, Jacob De La Rose, Charles Hudon and Stefan Matteau, among others.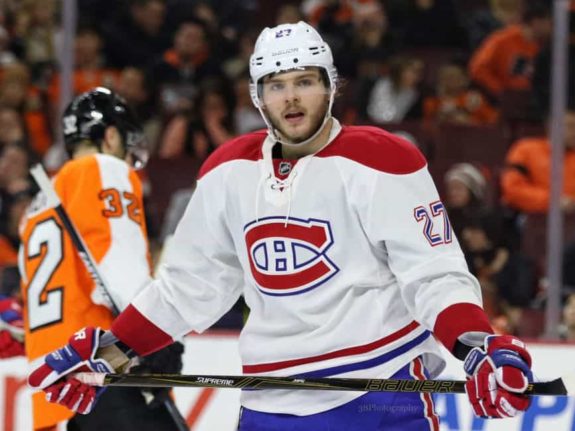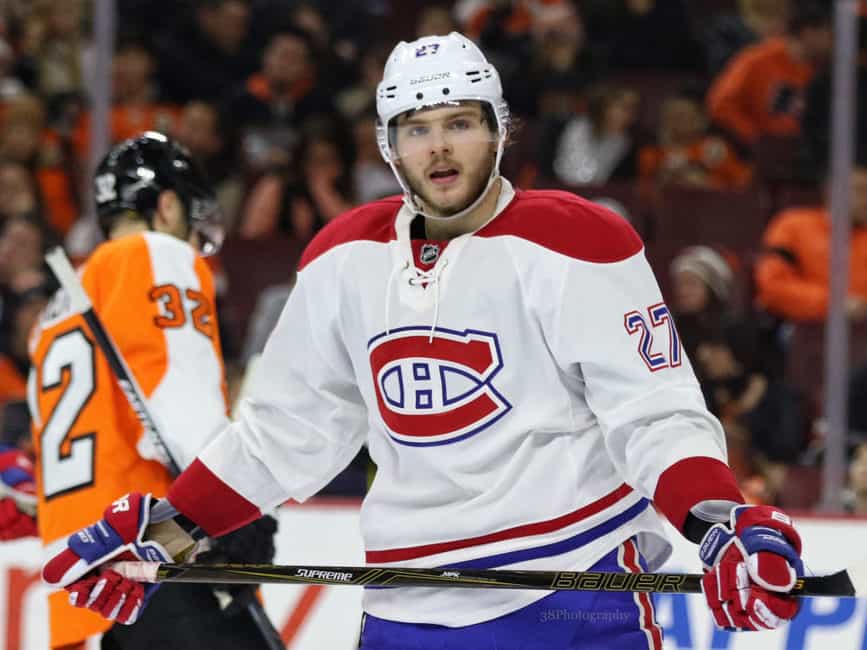 The major names on the list above will need to be addressed first. For starters, the Canadiens will need to make a decision on Markov, the life-long Canadiens' defender. It's already been noted that Markov wants to play in the NHL next season. As expected, the veteran also wishes to remain in Montreal to potentially close out his career. To do so, both sides will need to find even ground on a deal that allows the team to make other moves while also financially appealing to Markov. At this stage in his career, however, the demands of the 38-year-old shouldn't be at a level where an agreement can't be reached. Seeing him take a significant decrease from his last contract that paid him $5.75 million per season is well within the realm of possibility.
The Tale of Two Alexanders
Alexander Radulov is a curious case. Before returning to the NHL, there were legitimate question marks surrounding what he could bring to a team. Concerns included his level of play, his attitude and character concerns bringing him into the locker room. Those concerns were all deemed worth the risk of a one-year deal by the Canadiens. A decision that paid off in spades for the eventual first-place Habs. Playing in 76 regular season games this season, Radulov scored 18 goals and 54 points. His character issues from the past seemed all but evaporated and his contributions stemmed beyond the scoresheet.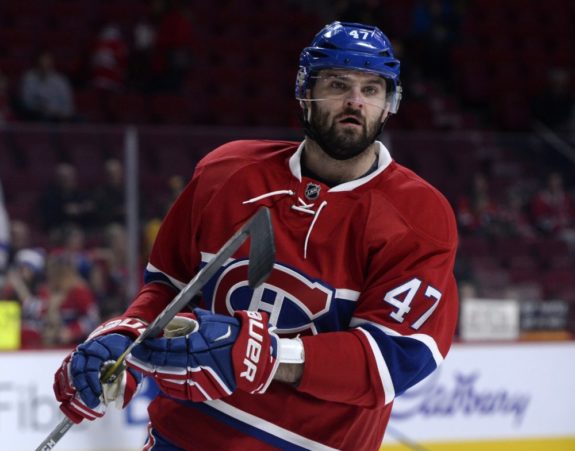 Whenever Radulov was on the ice, his presence was known. Even during scoring droughts, Radulov's handle on the puck and ability to keep possession while his teammates got open were imperative to the team's success. Even in a wildly unsuccessful playoff run that lasted just six games, Radulov posted two goal and seven points. Any offensive issues that the Canadiens had during the postseason were not the result of No. 47. The Canadiens and Radulov seem mutually interested in a potential return for the 30-year-old veteran. The tough part comes with contract demands, however.
"I don't think you have to wait for first of July," Radulov said. "You can just take that offer because if it's everything good, why would you go and look for something better? There's no point."
Ideally, Radulov would like a long-term deal. For now, the exact term and dollar value aren't known. Canadiens' general manager Marc Bergevin, however, likely won't want to extend a deal of six years or longer to a player on the wrong side of 30 who has played in just one NHL season since the 2012-13 season.
Alex Galchenyuk's Future Uncertain
In addition to Radulov, the Canadiens will also have to make a decision on another Alex. When asked about his future with the team, however, Galchenyuk's answer was far less certain than Radulov's.
"I love this team, I love the city. I love the fans, everything about Montreal," Galchenyuk said. "It's an exciting place to play. Honestly, I don't think about the contract stuff too much. I focus on what I have to do on the ice and I let my agent take care of the contract part. I try not to think about it too much."
Does Galchenyuk want to stay long-term? "Our season just ended a couple of days ago, I honestly didn't give it too much of a thought."

— Eric Engels (@EricEngels) April 24, 2017
Much has gone into Galchenyuk's disappointing year. Before deeming Galchenyuk's season a failure, however, it's important to consider all of the facts. While he may not be a defensive star, Galchenyuk more than makes up for it offensively. In a season that was generally considered to be a failure, Galchenyuk still posted 17 goals and 44 points in 61 games. Prorating that to an 82 game season, Galchenyuk would have scored 23 goals and 59 points. Prorating stats are never 100 percent accurate, but taking averages over the course of 61 games is the most accurate depiction that can be had to assess where Galchenyuk could have finished had he not been injured in the middle of the season.
Bergevin on Galchenyuk "Hopefully he took a step back this year to take two forward next year." #TSN690

— Amanda Stein (@amandacstein) April 24, 2017
Now consider this; From Oct. 13 to Nov. 22, Galchenyuk's first 20 games, he scored eight goals and 21 points. Recency bias will have people remembering his final 20 games, however, when he scored just four goals and 13 points, including a stretch of one goal and three points in his final 11 games.
Finding His Identity
While the Canadiens are looking for their own identity, they must also help Galchenyuk find his. It's unfortunate, but five years into his NHL career, Galchenyuk's role with the team is no more solidified than it was on his first day with the team. In fact, it's been so clouded that it's almost impossible to determine where Galchenyuk best fits.
Julien on Galchenyuk: "Ideally we'd like to have him at centre"

— Amanda Stein (@amandacstein) April 24, 2017
Is Galchenyuk a center? Is he a winger? At this point, nobody has that answer. The team has experimented with the 23-year-old in a variety of roles ranging from a top-six player on the wing and at center while finishing the year and the postseason with him on the fourth line. Expecting a player to produce when he's being thrown around the lineup and switched from position to position while also playing under a microscope due to the media that comes with being in Montreal is a lot to ask for any one person, let alone a 23-year-old.
All things considered, Galchenyuk needs to be more well-rounded. He needs to be more consistent as well. While it isn't uncommon to see him take over games and show why he was taken with the third-overall pick in 2012, his play away from the puck is concerning. When Galchenyuk isn't playing to par, he's almost invisible on the ice. As a coach, it's hard to give a player a significant role when they don't give any reason to. It's a tough situation for all involved. Still, it all comes back to the Canadiens needing to make decisions on what their identity is moving forward. Galchenyuk is still very young and has proven he can produce offensively – whether or not that will come in a Canadiens sweater is left to be determined.
More Questions Left to Be Answered
While some of the team's bigger names will need to be addressed, they will also have a flurry of players to decide on who play complementary roles. Mixed into that is Beaulieu who was once highly-touted and considered to be a potential top-four player. The former 17th-overall pick from 2011 is still just 24-years-old, but he has failed to look like a consistent top-four option yet at this point in his career. With the prospects like Mikhail Sergachev and Noah Juulsen looking like the future of defense for the team, Beaulieu's role becomes questionable.
Comments from Bergevin at the end-of-year press conference didn't instill much confidence in the potential future for Beaulieu to remain in a Canadiens' uniform either.
Says Beaulieu has potential, but players need to take responsibility. "Why can you play 6 good games and have trouble next 12?"

— Amanda Stein (@amandacstein) April 24, 2017
It's unclear what the future holds for Beaulieu. After starting the preseason alongside Shea Weber and ultimately finding himself as a healthy scratch down the stretch, his career is at a crossroads. The team needs significant help down the middle. Whether they can sign a player to fill that role or whether they will have to look at the trade market isn't known, but a player like Beaulieu is someone who could be packaged to try and acquire that much-needed top-six center. With his value at an all-time low, however, the Canadiens will have to do much better than just trading Beaulieu to fix their issues and regroup next season. That's just not how the NHL works.
The team won't retain all of its free agents. Additionally, changes have to be made to address areas of need. For the Canadiens, the offseason started earlier than expected. In a way, that could be a blessing in disguise. Nobody was ever fooled by the holes in the team's lineup. Now they'll get a chance to address them sooner than later.