Many things have been said about Max Pacioretty in 2016. People have publicly questioned his leadership and whether Shea Weber should assume captain duties. Others have questioned his offensive abilities and called for his departure from the Canadiens.
It's crazy, but it's Montreal. Fans and the media tend to overreact with both negative and positive opinions, it's unavoidable when it comes to the Canadiens. Passion and love for the bleu blanc rouge sometimes get in the way of common sense, which happened a lot in the last calendar year.
Turn the page from 2016 to 2017 and Pacioretty is the beloved, goal-scoring captain. We're just a week into the new year and you can see how drastically things have changed and the fact is, those opinions will continue to flip-flop as long as he's a Hab.
The bottom line is, Pacioretty has always been that guy. He, like many other National Hockey League players, go through droughts or have a rough month or two. That doesn't mean they aren't good, quality NHL players, same goes for the Habs captain. Not to mention, for the majority of a month he was playing with a fracture in his foot.
Now with his recent performance, Pacioretty has begun to silence his critics, hopefully once and for all.
A Disastrous 2016 for Pacioretty
This goes all the way back to last season's Winter Classic against the Bruins, in many ways the final important game from the 2015-16 season. After they left Boston, the season was a disaster. Many people looked to the various injuries and the lack of depth, but others looked to team leadership. Changes were made but Pacioretty remained captain of the Canadiens.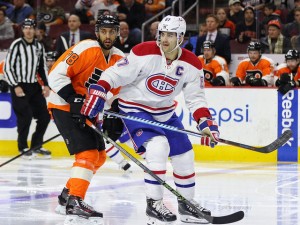 Fast forward to the World Cup. Team USA overall was torn apart for picking a questionable team. Yet, the main quarrel of the tournament was John Tortorella and Max Pacioretty. I'll admit, the tournament wasn't a bring spot for Patches but he wasn't the only one. It felt like he was a convenient figure for Torts to make comments about when things started to go sideways very early for them. On top of Michel Therrien's alleged remarks that Pacioretty was the worst captain in Canadiens history, you could already sense that misgivings from the previous year hadn't changed.
But like a true pro, number 67 handled all of it with class. Yet, the criticism wouldn't end there.
Pacioretty started the season off slow as he posted only five goals in his first 24 games. However, you had players such as Brendan Gallagher who was and still is colder than anyone on the team, getting less flack because of the various other things he brings to the table, which is true. Gallagher brings another element to the Canadiens but so does Max.
As 2016 was nearing its close, word surfaced that, as I mentioned earlier, Pacioretty was playing most of the month of November with a broken foot. But as he always does, he didn't want to talk about it or use it as an excuse for his poor play:
"I don't want to sit here and talk about that," the captain told Stu Cowan of the Montreal Gazette. "Guys battle through injuries all the time. Like I said, it just happens that this one got leaked. It's no different from a lot of my other teammates who play through injuries all the time."
And it seemed at that moment, the criticism began to fade away with 2016.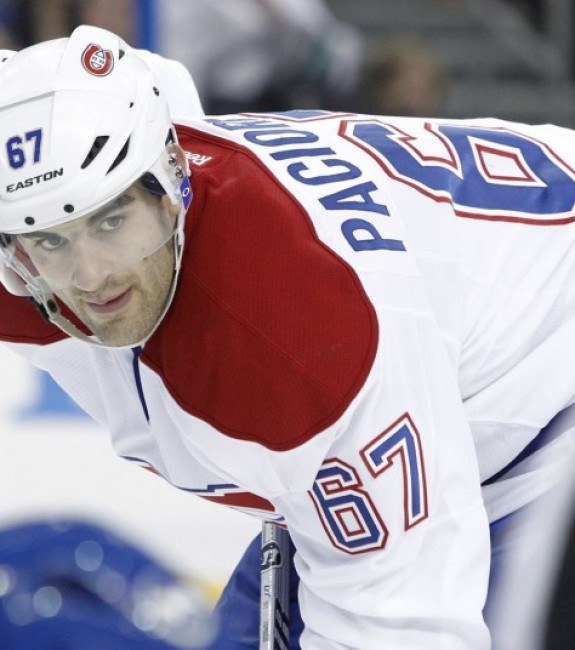 Everybody Loves You Now
It's amazing what can be forgotten after just a few weeks. Since Alex Galchenyuk went down with an injury, the surrounding cast has stepped up. That includes Pacioretty and because of it fans and the media are now back on the captain's bandwagon.
Pacioretty has 13 goals in his last 15 games… He started season with 5G in 24 games (and in true to form fashion, fans wanted his head)

— David Pagnotta (@TheFourthPeriod) January 5, 2017
With 19 goals, he's now on pace for 38 this season which would give him another chance at a 40 goal campaign. He's also developed into one of the greatest finishers in Canadiens history, tying the record of eight game-winning overtime goals on Wednesday night against the Dallas Stars.
The most impressive thing about this version of the Canadiens has been their success despite key injuries. Last season was a disaster mainly due to the same. Carey Price isn't hurt this season but guys like Galchenyuk, Andrei Markov, Andrew Shaw and now Gallagher are. The 2015-16 version of the Canadiens buckled, the 2016-17 version has stuck together and won.
You can attribute that to a better overall roster, a healthy Price or an improved, more experienced, leadership group. It's Pacioretty's second season as captain and the addition of Shea Weber has no doubt been one of the most important things that happened to the locker room.
Bottom Line
Max Pacioretty was voted captain by his teammates. That says a ton about what the players and the organization think of him. Every player goes through tough spots and Patches is no different.
The Canadiens are lucky to have one of the best shooters and scorers in the league on a team that lacks elite offense. Not to mention the intangibles he brings to the dressing room. And from management's perspective, his contract is an added bonus.
Regardless of that, Habs fans need to take a step back and let up on their criticism of number 67. He's a good player and a quality person. What more can you ask for? There will be more scoring droughts and cold streaks, so next time it happens, let's try not to run him out of town.